While traditional green bean casserole consists of canned green beans tossed in condensed cream of mushroom soup and baked with crispy onions, I gave it a little upgrade using fresh ingredients.
In my version trimmed green beans are first blanched to retain their bright color and tossed with sautéed mushrooms in a homemade cream sauce topped with a bit of Parmesan cheese then baked and topped with fried shallots. This version is more of a cross between a French gratin using green beans and a traditional southern green bean casserole.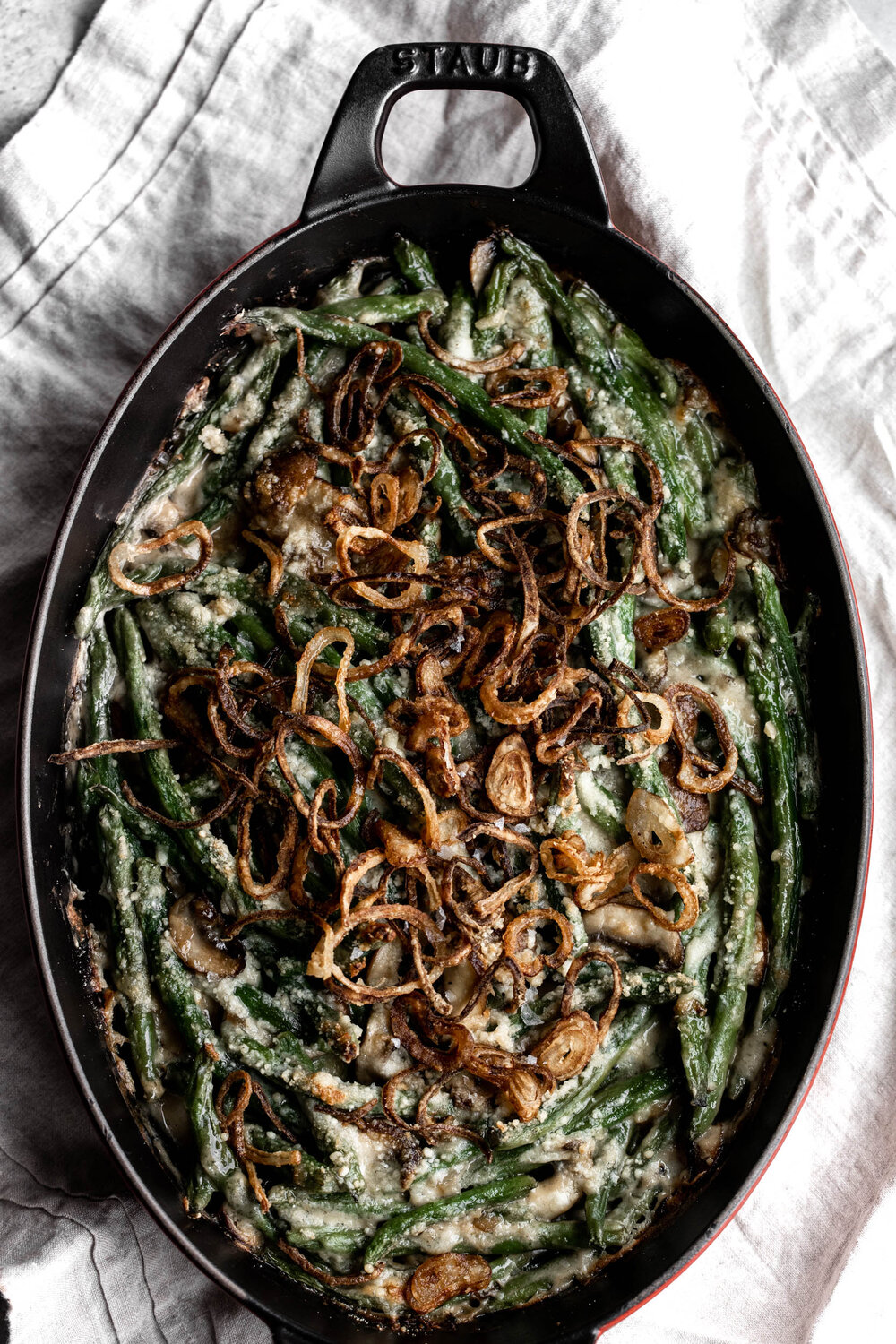 The truth is, I've been trying to give this Thanksgiving staple an upgrade for years, but my brother refuses to give up the canned version. One year we had two versions, this one and the classic – I have to say, this homestyle version went first!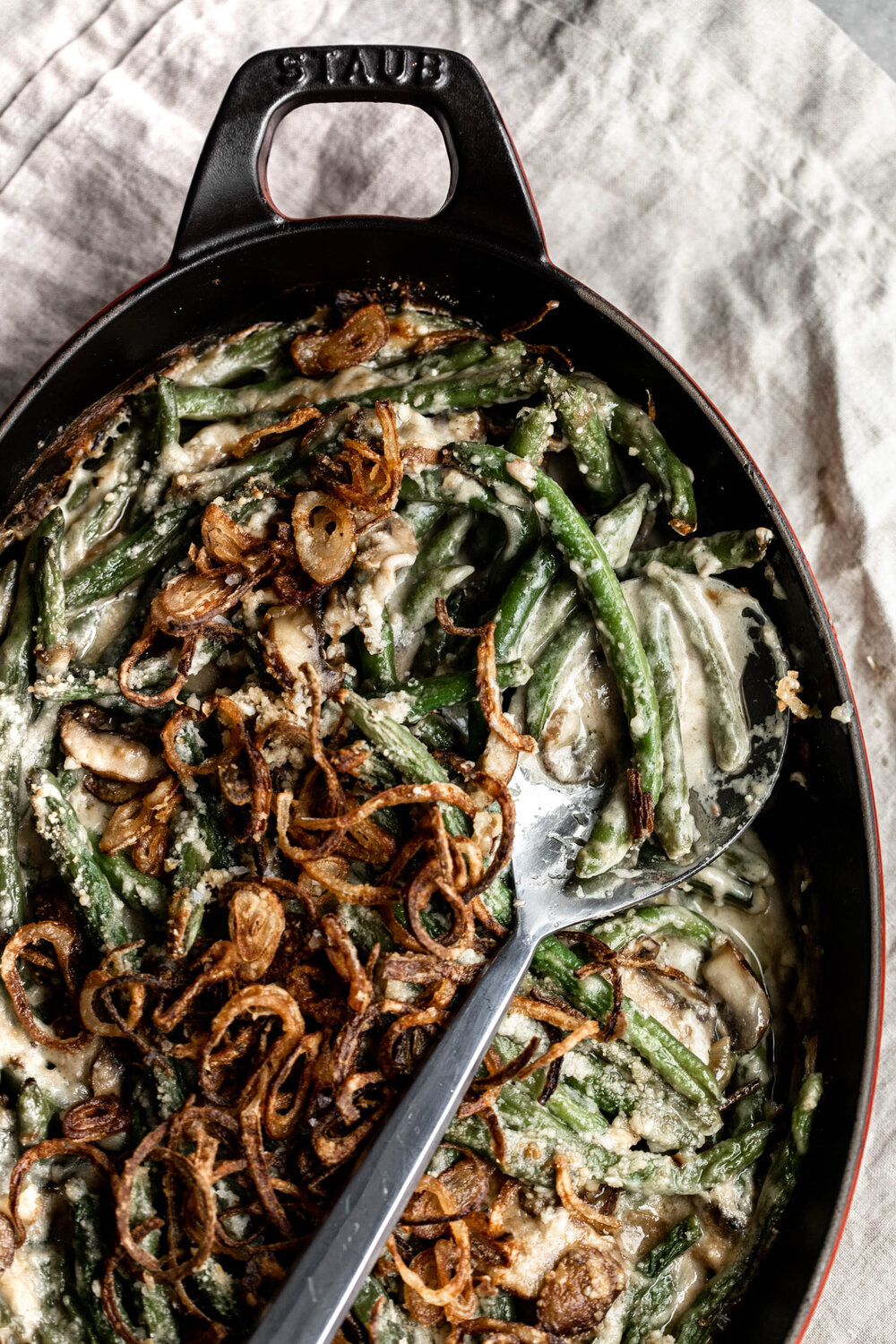 Homestyle Green Bean Casserole
For the green bean casserole:
For the green bean casserole:
Bring a medium pot filled halfway with water to a rolling boil over high heat. Add ¼ cup of salt and stir until all the salt is dissolved. The water should taste similar to ocean water.

French the beans, removing the strings on both sides with a paring knife. Add the green beans to the water and cook until tender, about 3 minutes.

Drain the green beans and add to a large bowl filled with cold water and ice cubes to stop the cooking process. When the green beans are cool remove them from the ice and drain again. Set aside until ready to use.

Heat oven to 375ºF.

Heat a large sauté pan over medium heat, add the olive oil and heat through. Add the mushrooms and sauté, stirring occasionally, until golden brown and reduced in size, about 6 minutes. Season with salt then add the butter and garlic, cooking until the garlic is fragrant, about 30 seconds.

Stir in the flour and let cook, continuing to whisk frequently until the mixture is pale brown. Add the milk, stirring to combine. Cook, stirring occasionally, until the mixture has thickened, about 5 minutes. Season to taste with salt and pepper.

Add the green beans to a large baking dish and pour the cream mixture over the top, tossing to combine. Top with the parmesan and bake until the top is bubbling, about 20 minutes.
For the crispy shallots:
In a large sauté pan over medium heat, heat enough vegetable oil to fill about an inch up the pan. Heat the oil to 350°F.

Add the milk to a medium mixing bowl and whisk together the flour, salt and pepper in another medium bowl. Dip a handful of the onions into the milk then toss them in the flour mixture to coat. Add to the hot oil and fry until golden brown all over. Remove to a paper towel-lined plate to drain.
DID YOU MAKE THIS?
TAG ME ON INSTAGRAM TO BE FEATURED ON MY STORIES! @cookingwithcocktailrings