While you can buy individually broken down pieces from a butcher or grocery store I prefer to break down a whole raw turkey. It is usually cheaper and requires only i9a bit of work. Because of its size it can seem intimidating, though it really is just like breaking down a whole chicken. They have the same structure and will be broken down into breasts, wings, legs and drumsticks.
I choose to remove the bones from the breasts to make carving the meat easier. Rather than an all day affair this turkey cooks in about an hour. To reduce waste, keep the carcass and backbone and make a stock.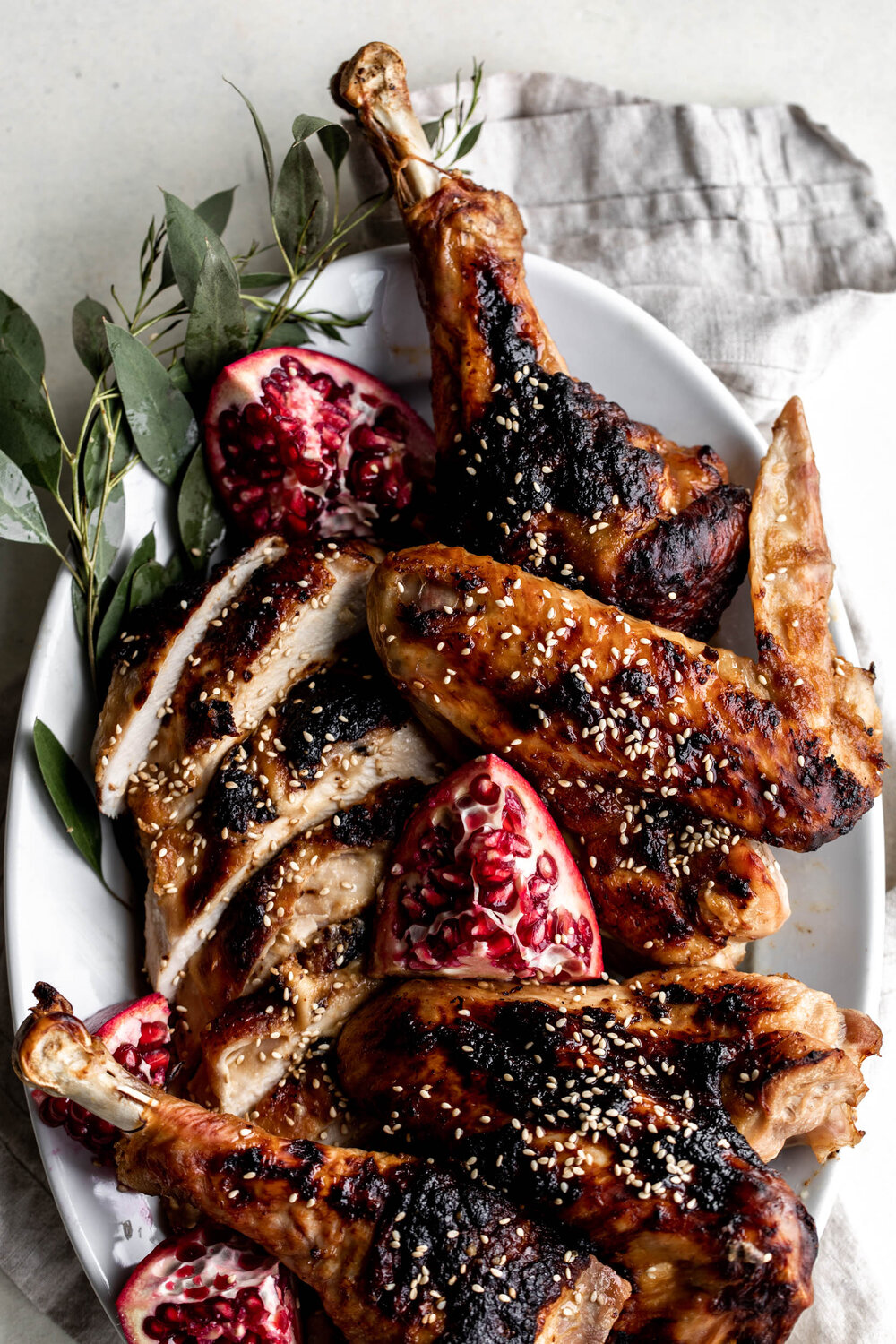 The combination of miso and ginger is one of my favorite glazes to use on everything from turkey to chicken or salmon. As the meat cooks the butter keeps the meat moist while the miso and honey caramelize on the outside. Miso, fermented soybean paste, adds a unique earthy, sweet and salty taste to the meat for a unique twist on a classic Thanksgiving turkey. When planning on how much turkey you need, I recommend about 1 pound per person, 1¼ pounds if you want some leftovers.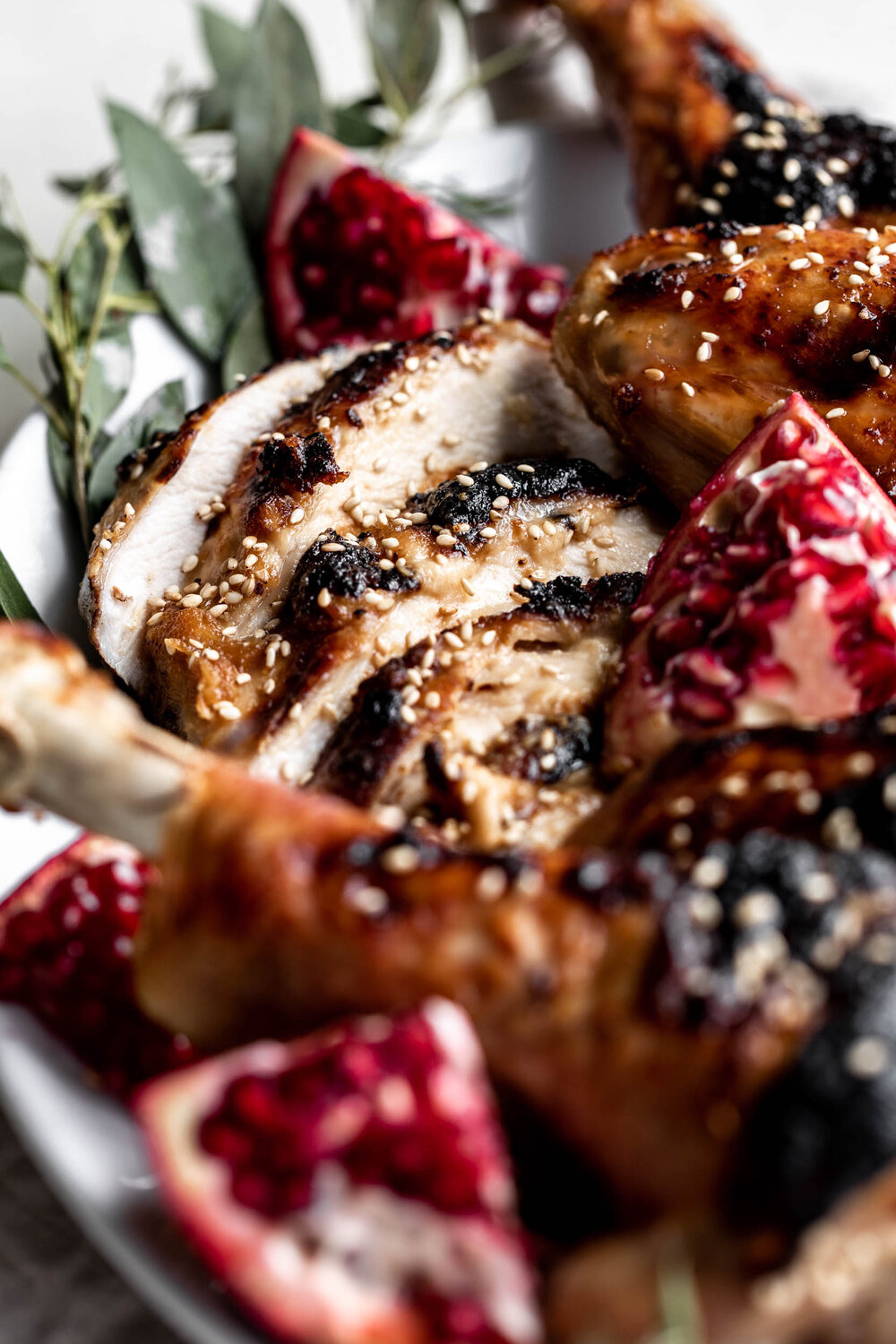 Miso Ginger Turkey
Heat oven to 375ºF.

In a small bowl whisk together the white miso, butter, honey, mirin and ginger until completely combined.

Remove the giblets from the turkey if necessary and discard (or save for stock) then dry the cavity of the bird with paper towels.

Lay the turkey on its back and pull the legs away from the bird, slicing through the skin and around the leg along the bone until you can easily remove the legs. Halve the legs by dividing them into the thigh and the drumstick.

Pull out the wings so you can see the joints. Slice through the skin at the middle joint and bend to expose the joint and slice through it.

Use kitchen shears to remove the backbone by cutting down the sides of the backbone where it meets the ribcage of the turkey and discard (or save for stock). Slice the breasts off the carcass.

Arrange the turkey breasts, thighs, drumsticks and wings on a large baking sheet or two half sheet pans. Spread the miso butter mixture all over the skin of the turkey, making sure all sides of the drumsticks are covered. Season the turkey generously with salt.

Roast the turkey breast until the internal temperature reaches 165ºF, about 1 hour. If it needs more time continue to check the temperature every 15 minutes.

Remove the turkey from the oven to a cutting board, cover and let rest for 10 to 15 minutes. Cut the turkey breast into slices on the bias and arrange on a serving platter with the drumsticks, thighs and wings. Serve hot or at room temperature garnished with sesame seeds.
DID YOU MAKE THIS?
TAG ME ON INSTAGRAM TO BE FEATURED ON MY STORIES! @cookingwithcocktailrings