Easy Fried Crispy Chili Oil
I have been putting this on EVERYTHING. The chili oil laced with pieces of crispy onions, garlic, red pepper flakes pairs perfectly with everything from dumplings, noodles, rice, roasted vegetables, to ramen and other soups and more.
This recipe is based on my two favorite types of crispy chili oil from the brand Lao Gan Ma and Trader Joe's Chili Onion Crisp condiment. I realized that I use so much of it, that I really need to start making my own!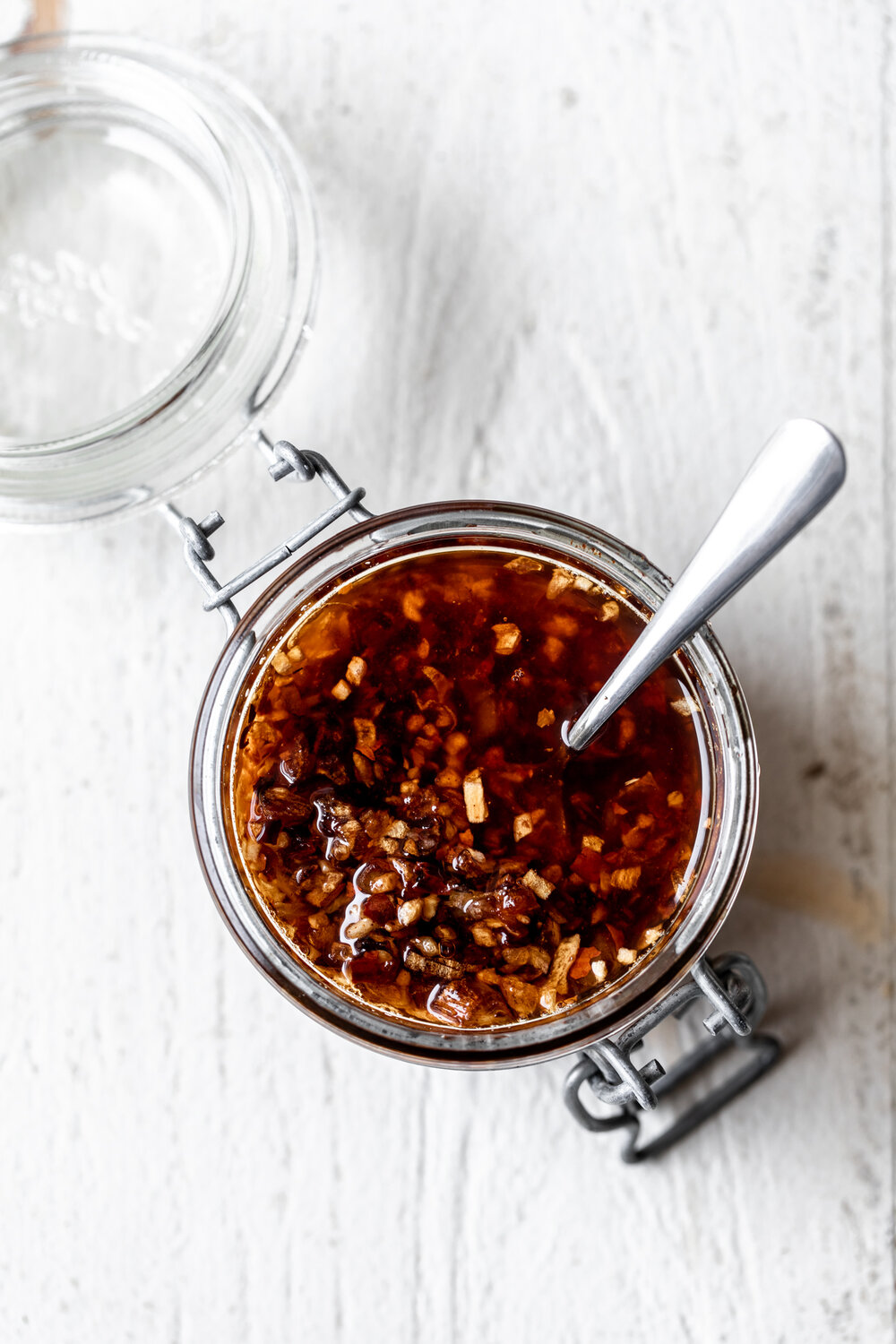 I have another similar chili crisp recipe on my site here which includes Sichuan peppercorns and spices. This recipe focuses more on the crispy texture of the sauce used with freeze-dried garlic and onions which remain crispy in the sauce over time. Freeze dried (also referred to as dried) onions and garlic can be found at most grocery stores in the spice aisle.
Easy Fried Crispy Chili Oil
Add the dried onions and garlic to the bowl of a food processor fitted with the blade attachment (or a mortar and pestle) and pulse until roughly chopped.

Add the vegetable oil and shallots to a small saucepan over medium-low heat. Cook, stirring occasionally, until the shallots are crispy and golden brown, about 15 minutes. Remove from heat and stir in the red pepper, dried onion and garlic mixture, salt and paprika.

Let cool completely and add to a resealable glass jar or container and store, refrigerated for up to 1 month.
DID YOU MAKE THIS?
TAG ME ON INSTAGRAM TO BE FEATURED ON MY STORIES! @cookingwithcocktailrings