This is my favorite way to serve leftover carnitas after having used some of the meat in tacos! Pieces of the slow cooked, tender pork, fried in their own fat are served over a bed of finely shredded green cabbage, crispy rice, pinto beans, pico de gallo, avocado crema and cilantro.
Crispy rice is a staple in my house. It's a way of giving new life to dry and stale day old rice leftover from dinner or take out the night before.
Day old rice crisps up well since it's dry, but if you're using freshly cooked rice, spread it in an even layer on a baking sheet and freeze for 10 minutes. I find finely shredded cabbage perfect for bowls like this. While some precise knife skills can cut it finely I'd recommend shredding it by using a mandolin set to the thinnest setting.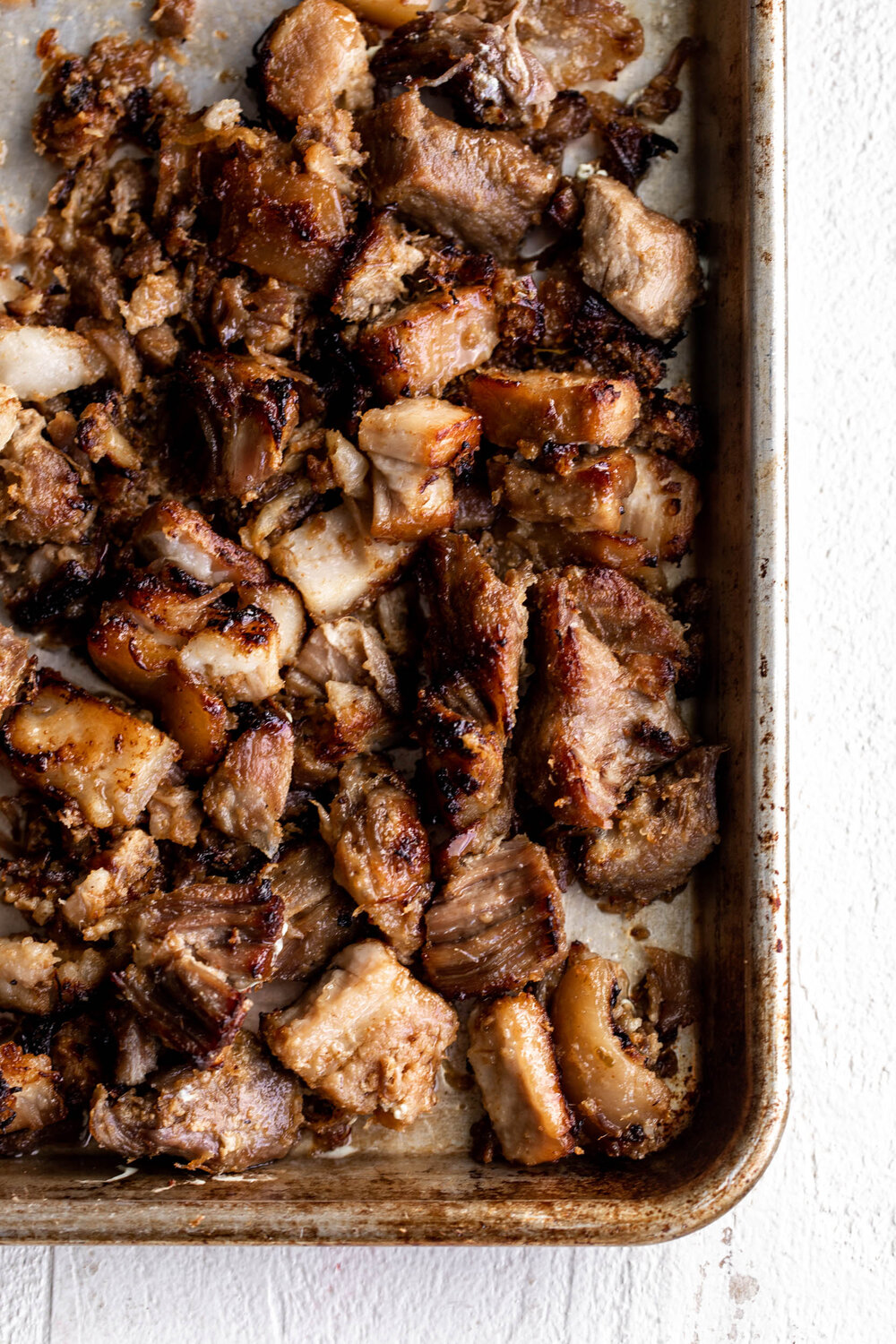 The key to carnitas is patience – if you cook them for too short a time, you can end up with tough, dry meat. Cooking them over low heat over a longer period of time is the key to tender pork.
Making the carnitas takes a bit of time so I will typically make a large batch and save some of the meat in the refrigerator or freezer to reheat for tacos or this bowl. To reheat the carnitas if you have made them ahead of time, first microwave them in a bowl, then spread them on a baking sheet and broil on high for about 2 minutes.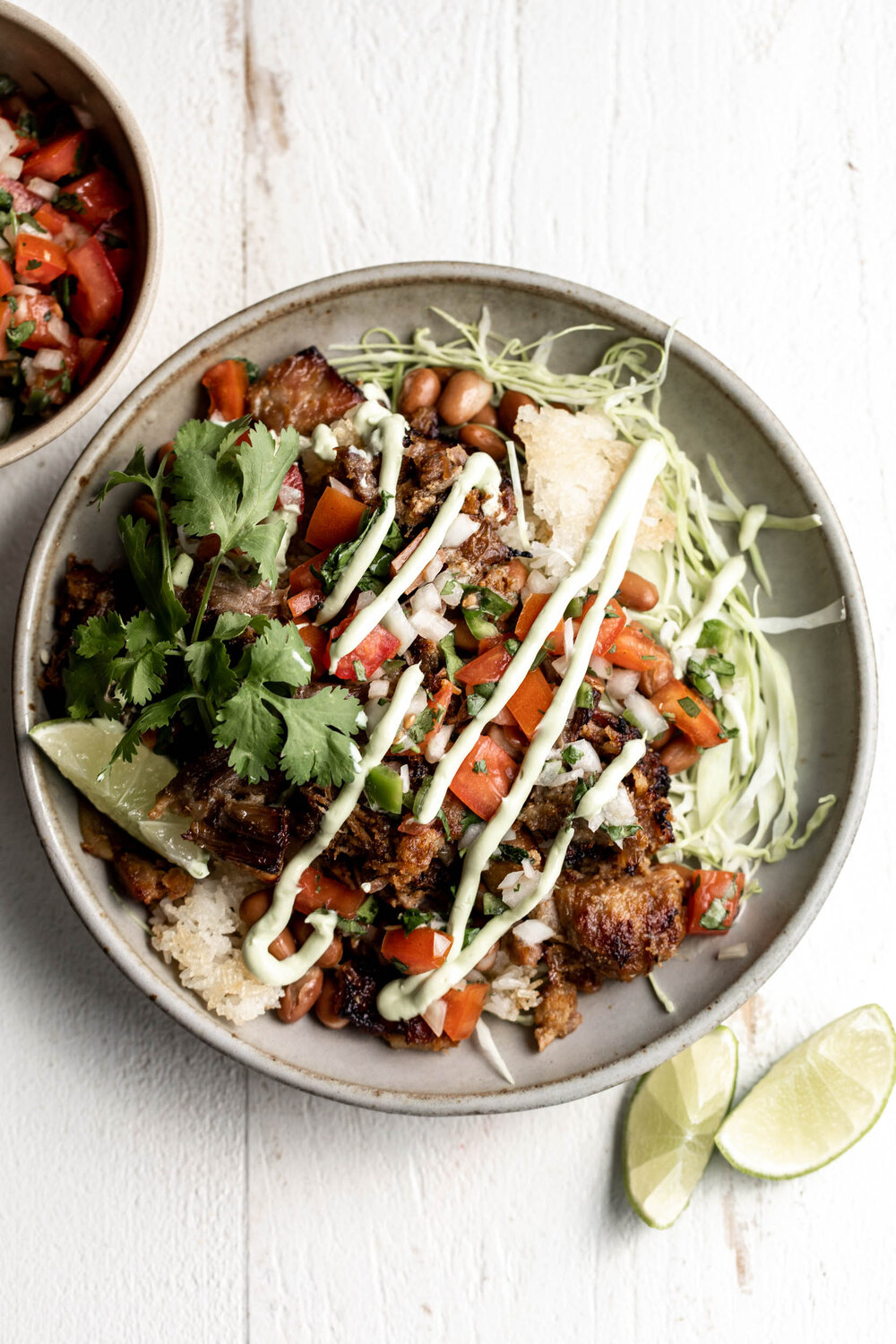 CARNITAS BURRITO BOWL WITH AVOCADO CREMA
For the avocado crema:
½ large Haas avocado, peeled and pitted

½ cup sour cream or Greek yogurt

2 tablespoons diced jalapeños

2 tablespoons freshly squeezed lime juice

Kosher salt, as needed
For assembly:
2 tablespoons canola oil

1 cup day old cooked rice

2 cups finely shredded green cabbage

1 pound carnitas

1 (15-ounce) can pinto beans, rinsed and drained (or 1 cup stewed pinto beans), heated

1 cup Pico de gallo

¼ (packed) cup cilantro

Lime wedges, for serving
For the avocado crema:
Add the avocado, sour cream and lime juice in a blender and puree until smooth. Season with salt then cover and refrigerate until ready to use. Can be made up to 1 day in advance.
For assembly:
Heat a large nonstick skillet over medium heat, add the oil and heat through. Add the rice into the pan in an even layer and cook, untouched, until the bottom is crispy and golden brown, about 3 minutes. Stir and cook for an additional 3 minutes.

Divide cabbage among serving bowls. Top with the crispy rice followed by a scoop of pinto beans, carnitas, add the pico de gallo and a drizzle of the avocado crema. Garnish with cilantro and a squeeze of lime.
DID YOU MAKE THIS?
TAG ME ON INSTAGRAM TO BE FEATURED ON MY STORIES! @cookingwithcocktailrings