September 21, 2018 – September 23, 2018
Fort Jones, California
A few weeks ago I was privileged to experience how one family made a mindful return to small farming. Mary and Brian Heffernan did just that, establishing a family farm called Five Marys in Fort Jones California. A little over four years ago they left their more traditional life in Silicon Valley where they owned small businesses including restaurants and a law firm, and moved their four young daughters up to live on the roughly 1,800 acres of farmland they purchased in Fort Jones, California. Why the sudden change? The couple owned family-friendly restaurants but couldn't find ethically sourced meat that tasted the way they wanted. The weekend getaway turned into a full time lifestyle. Now their farm supplies direct to customers looking for high-quality meat raised with care.
I have been working with the American Lamb Board for almost a year now. They hosted me and about 15 other women who are involved in blogging, butchery and other meat related industries at Five Marys Farm for the weekend to learn more about where our meat comes from and the best practices in the industry. The American Lamb Board aims to encourage consumers to opt for domestic, American-raised lamb rather than lamb imported from places like Australia and New Zealand. Simply put, lamb that is raised and harvested closer to where you live means you eat it sooner, fresher and therefore it will taste better.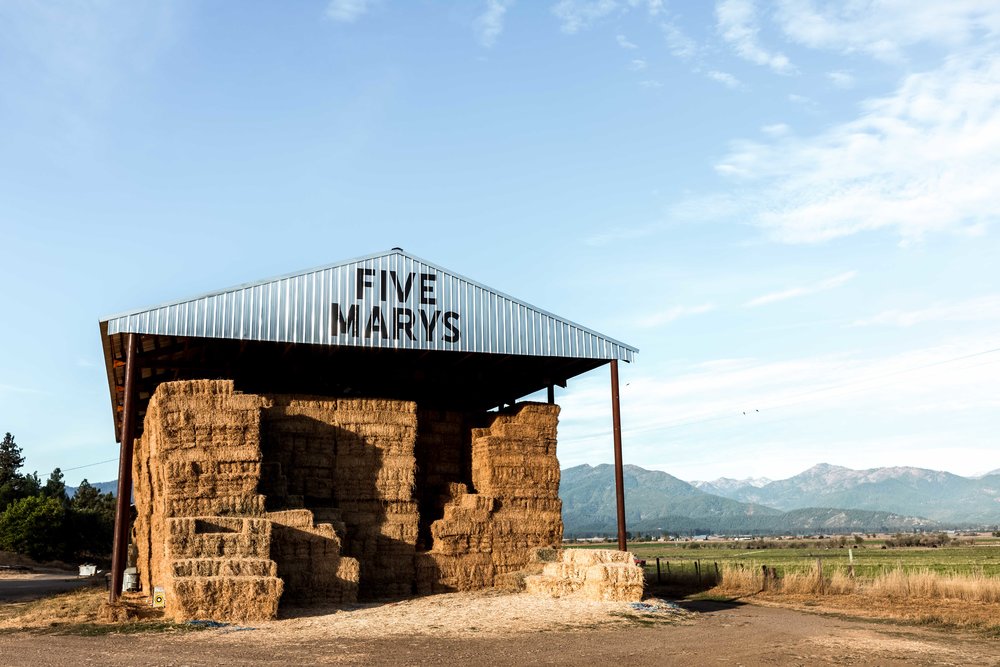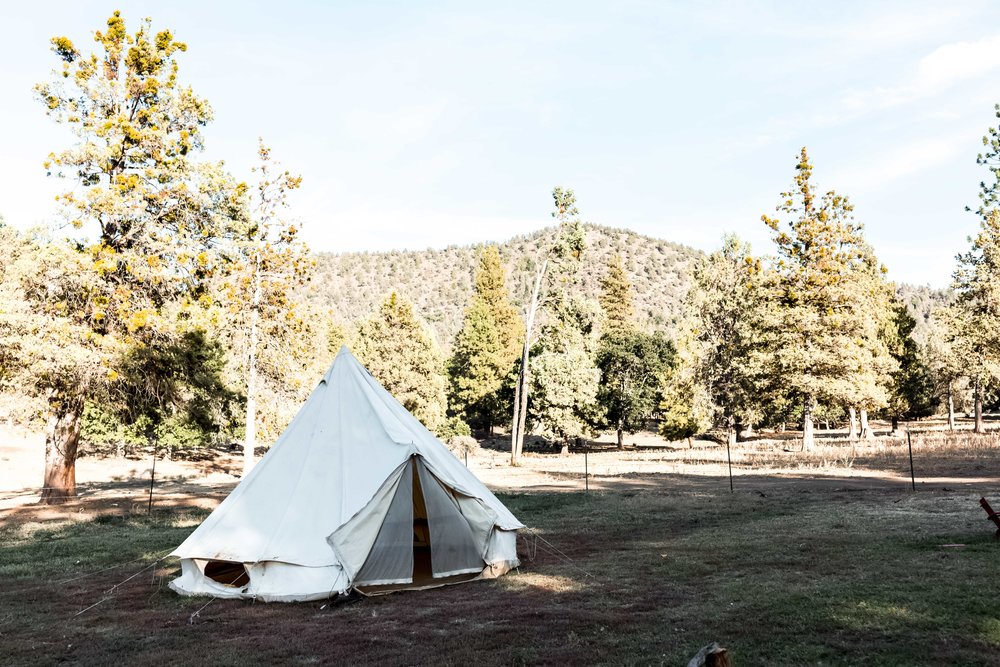 Going into the weekend my knowledge of life on a farm was incredibly limited. I was amazed at all of the work the couple does maintaining and running their business every day. From waking up to feed all the animals, sell the meat, run their restaurant and store in town, take care of their four daughters, to even birthing calves, I have no idea how they manage to do it all. But they do it with such energy and care that it is inspiring to be around. You can follow their adventures on the farm on their Instagram where they have amassed quite a following. Mary posts stories from both the good and bad adventures living and running the farm.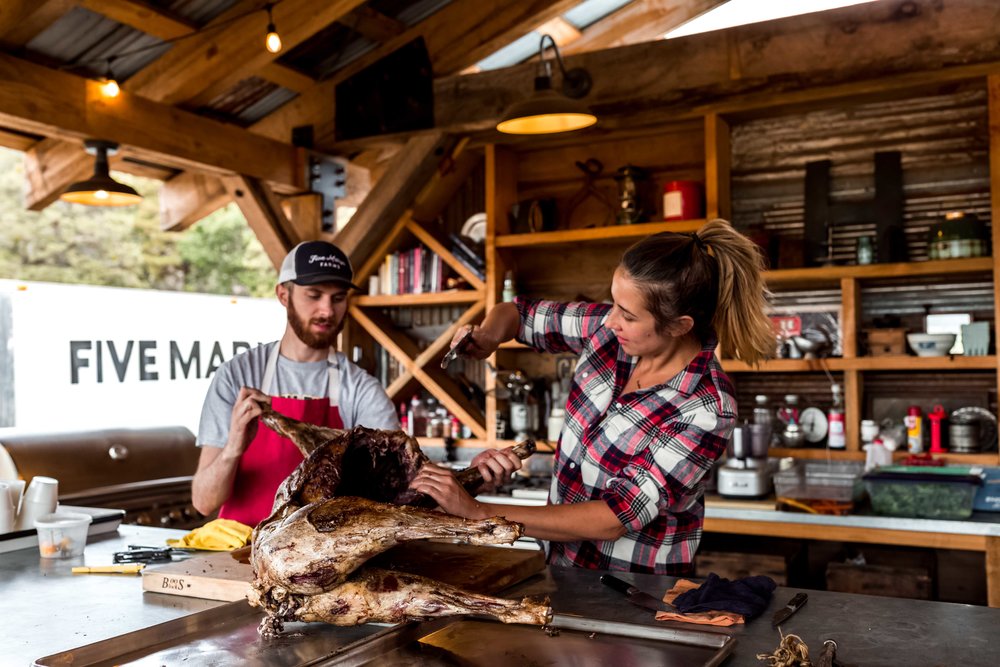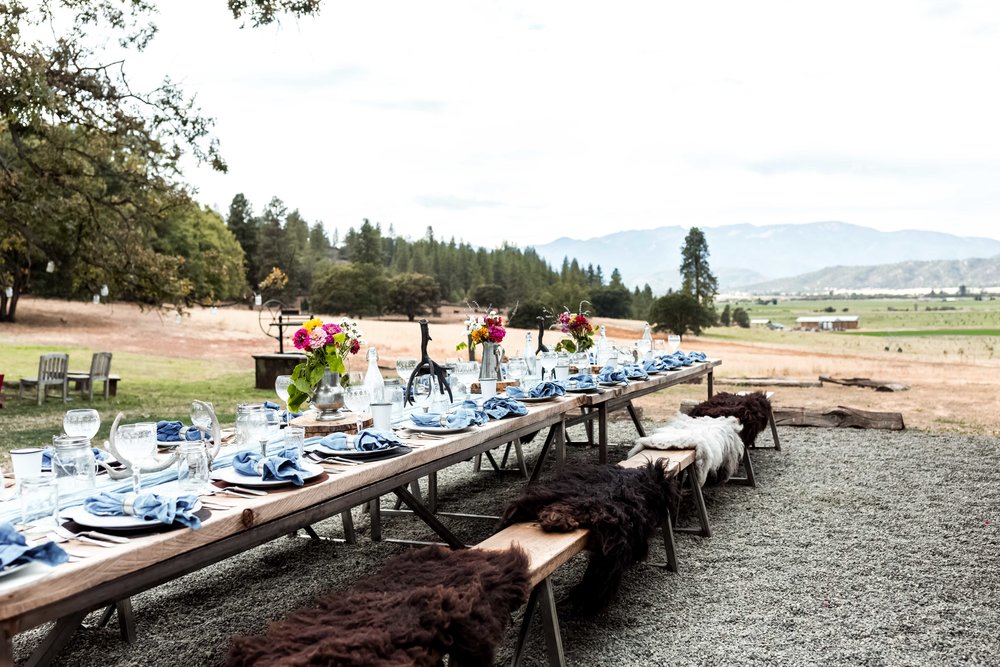 We spent the nights "glamping" – a more upscale version of camping and really the only way I will do it! The canvas cabins included hardwood floors and surprisingly comfortable beds. It's the best way to feel one with nature while still sleeping in a bed under layers of blankets. The head chef from their restaurant, Chef Hunter cooked us dinner at camp in their full outdoor kitchen. Over the weekend Chef prepared braised lamb with polenta and barley salad for dinner Friday, lamb merguez shakshuka with pita bread for breakfast and whole spit-roast lamb for dinner on Saturday night.
Every so often cows will abandon their babies and the Hefferman girls will take the calf in and bottle-feed it. Around the fire the girls were talking about their calf at the same time they were referencing some imaginary friends so we assumed they were making it up too – nope! They really had a baby calf in the back of their truck! Living on a farm gives one an interesting perspective on the circle of life. The girls casually talked over what they would name the calf if it lived the night.