California Brunch
This post is sponsored by American Lamb. 
There's such an ease about being at brunch with your close friends. You can sit around and eat, drink and laugh all morning without realizing that any time has passed. It's a great way to start the day. These days it is often hard for everyone to make time to see each other with everyone's busy work and travel schedules. When my friend Kirsten offered her house as place to congregate on a recent Saturday morning, it was nice to have an excuse to hang out with my friends. I am always happy to host. I love being the one to bring people together and of course I love cooking for my friends. Putting in the work to organize an event always pays off when people are appreciative.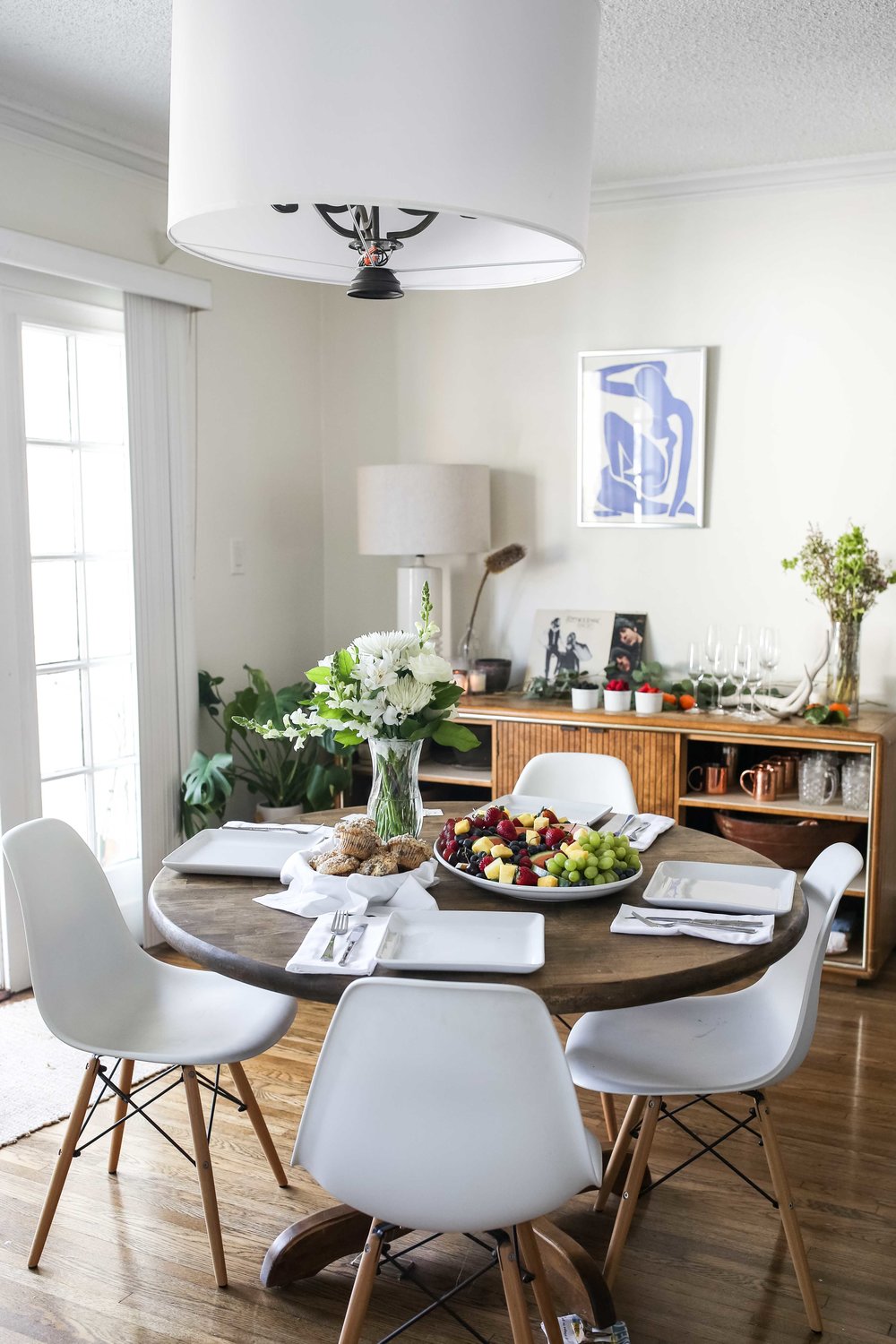 Kirsten lives with several other girls in a cute little house in Venice and she and I invited some of our close girlfriends over for a Saturday brunch. The weather outside – 70 degrees and sunny – was matched inside, by the light wood furniture making it the perfect setting for an airy California brunch. I chose a light color palate for the event with white floral arrangements and eucalyptus, white square plates, white napkins, an assortment of different silverware for an eclectic feel and set the mood with classic rock playing on my friend's record player. So, we had a great venue, pleasant ambiance, and plenty of food to go around.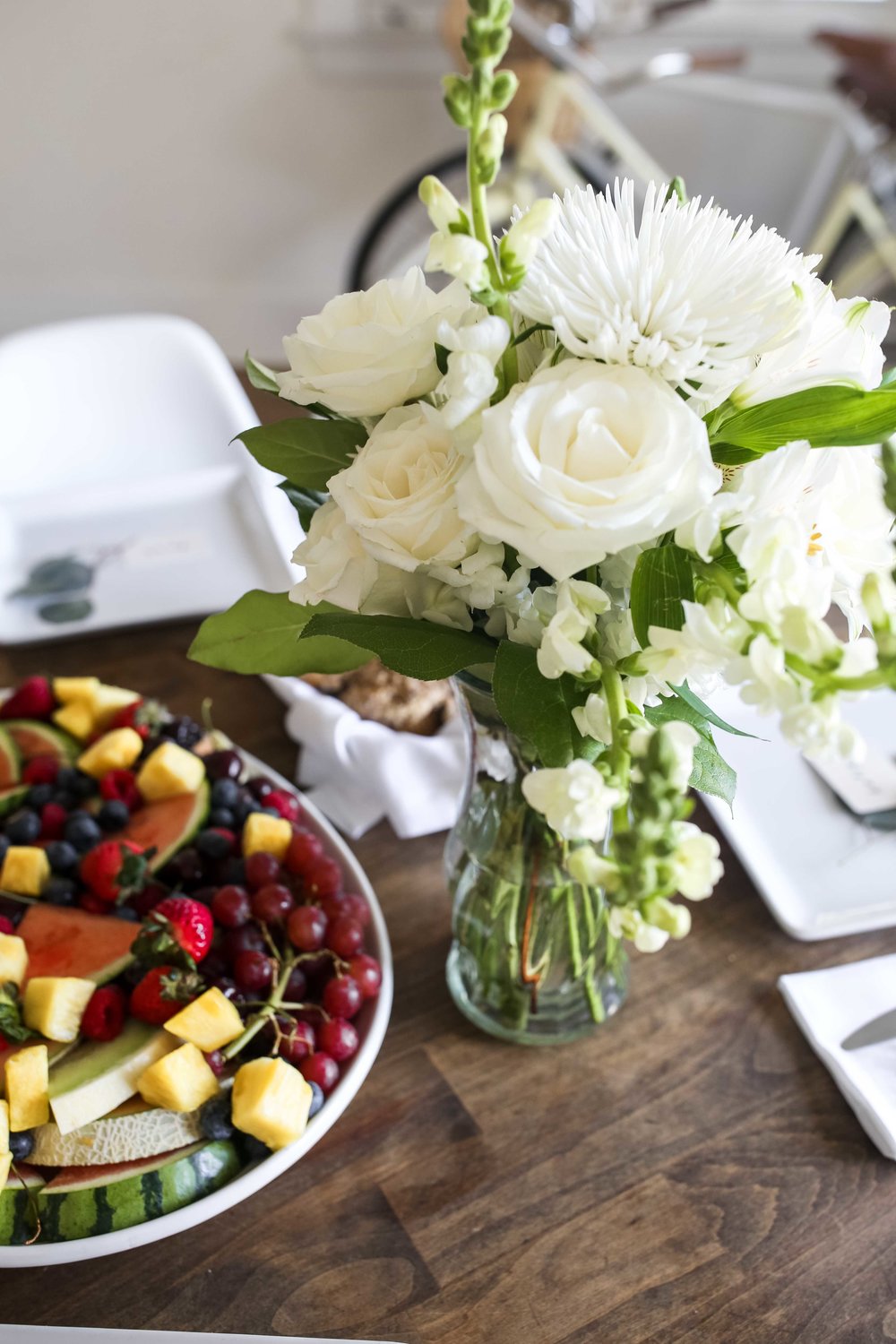 But first things first – a little libation to start the morning right; we began the brunch with mimosas. I set up a mimosa bar with chilled bottles of champagne, and an assortment of juices and berries. I like to choose three to five different juices to top the champagne – for this brunch I chose orange, grapefruit and apple juices but I also like raspberry, or pineapple juice. I served small bowls of berries, which can be muddled or served dropped in the mimosas.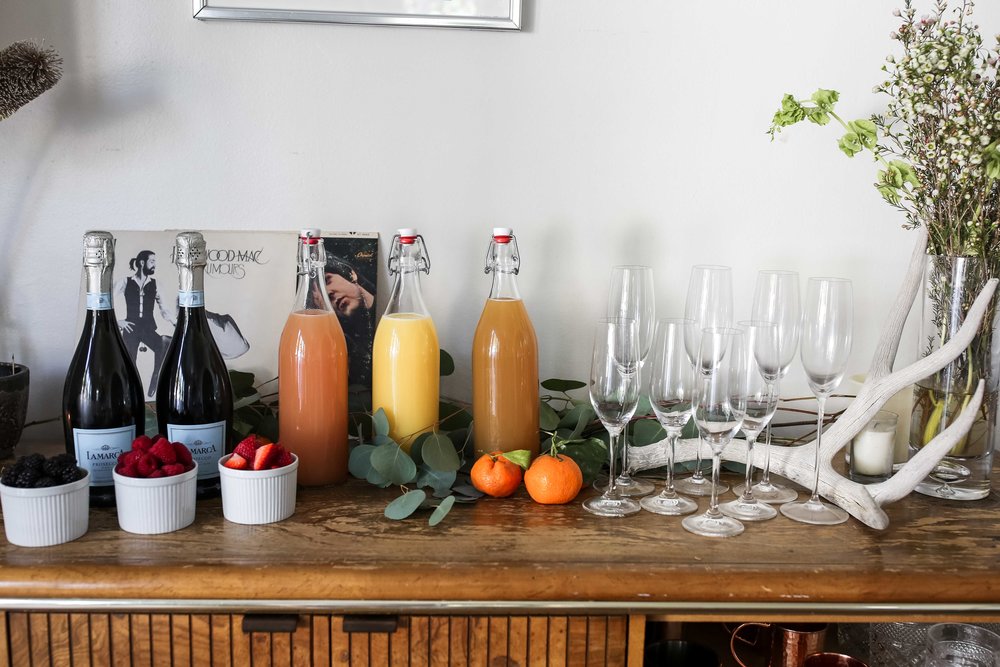 While my guests were enjoying their mimosas, I finished up preparations for my tasty surprise, a lamb dish called lamb merguez hash. In this recipe ground lamb is seasoned with cumin and other spices then cooked and combined with crispy breakfast potatoes, broccolini and topped with over easy eggs. One of the best parts is runny egg yolks dripping down and coating the potatoes and lamb. I made it in a big skillet so that everyone could serve themselves.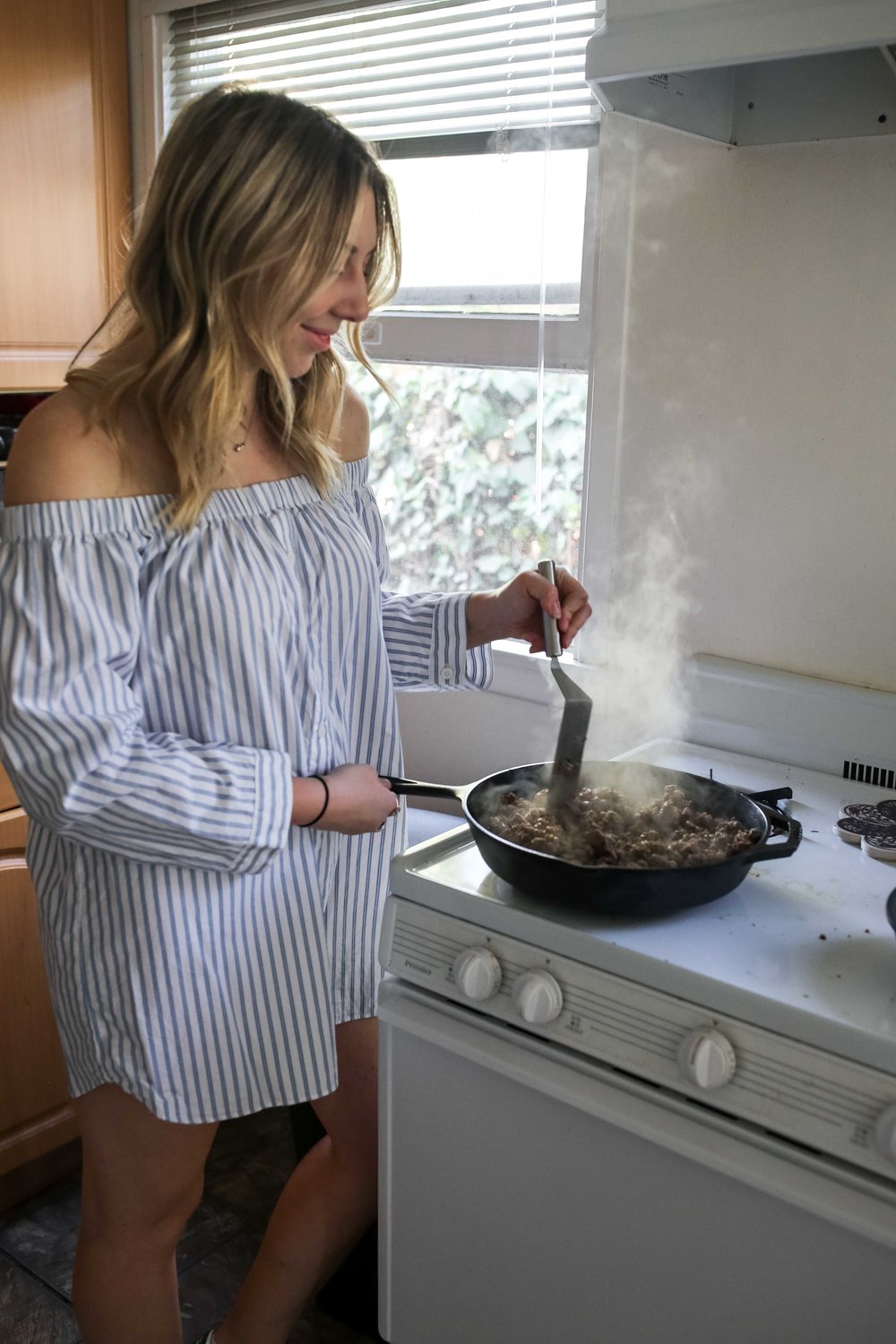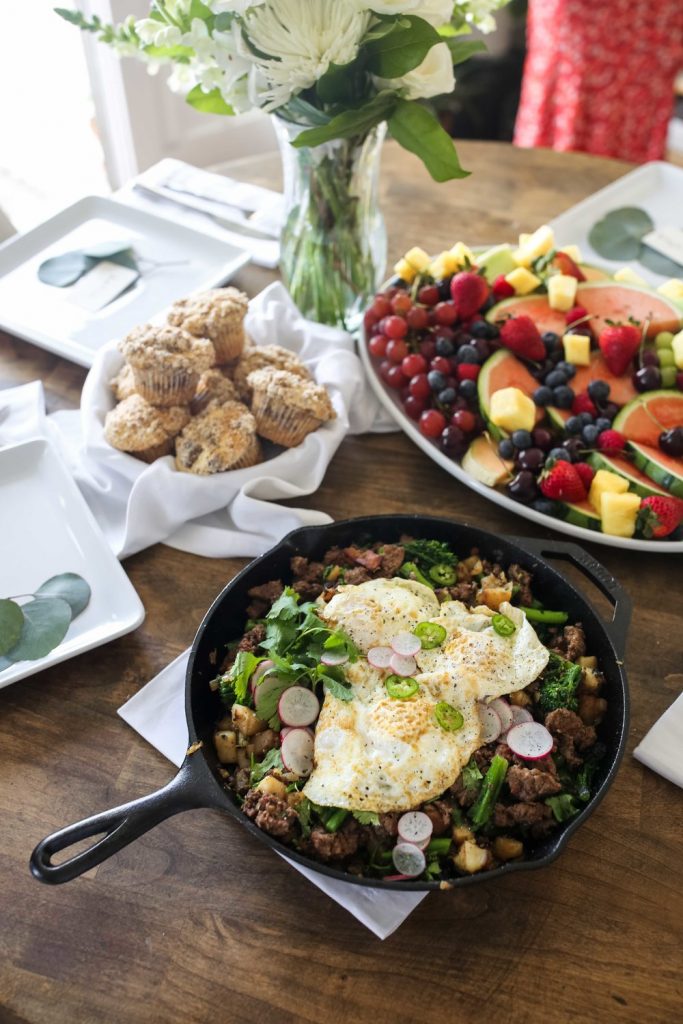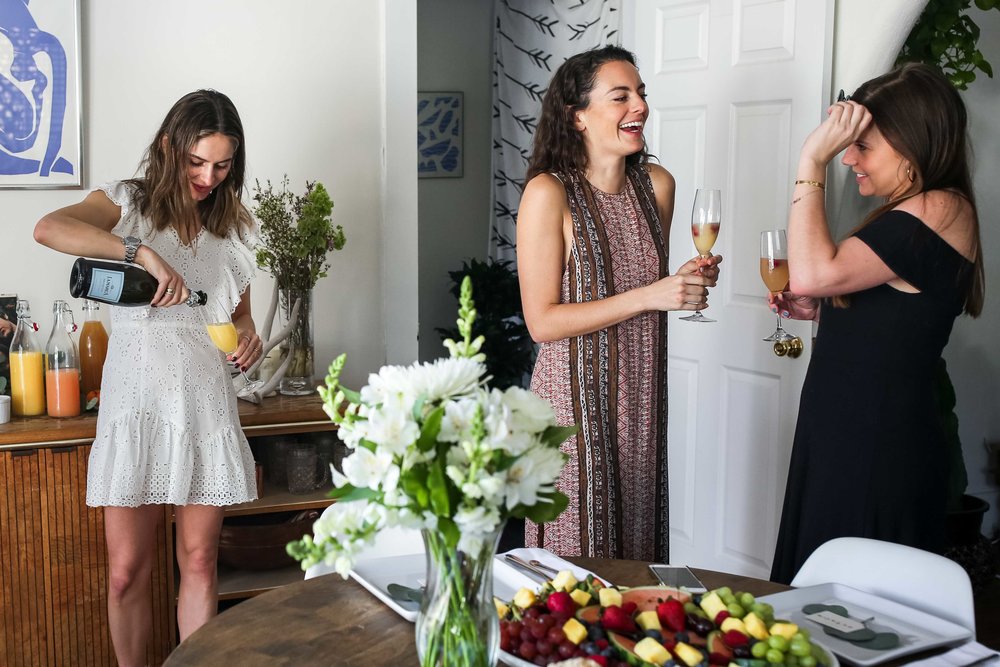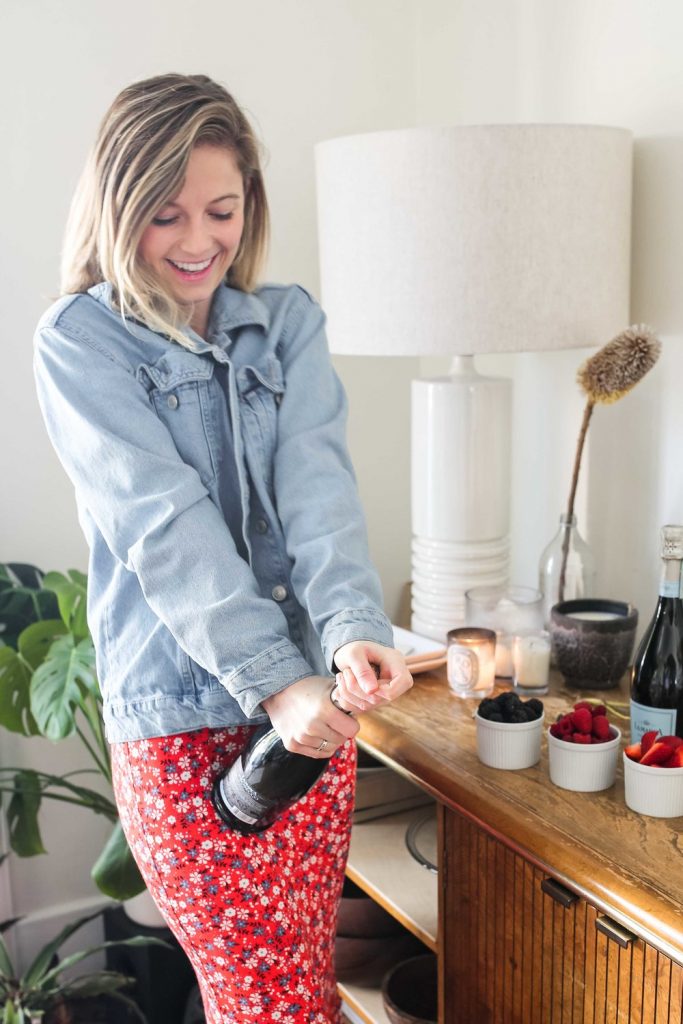 I made the lamb dish with domestic lamb. It is less gamey than lamb imported from Australia or New Zealand and has wonderful mild flavor. I highly recommend it for those people who think that lamb is not for them. While you can buy premade lamb merguez sausage, I choose to put together my own taste combination. Call it my type-A personality but I like to have control over the spices that I add to the blend. My recipe gives the lamb a great taste but still lets the natural lamb flavor shine through.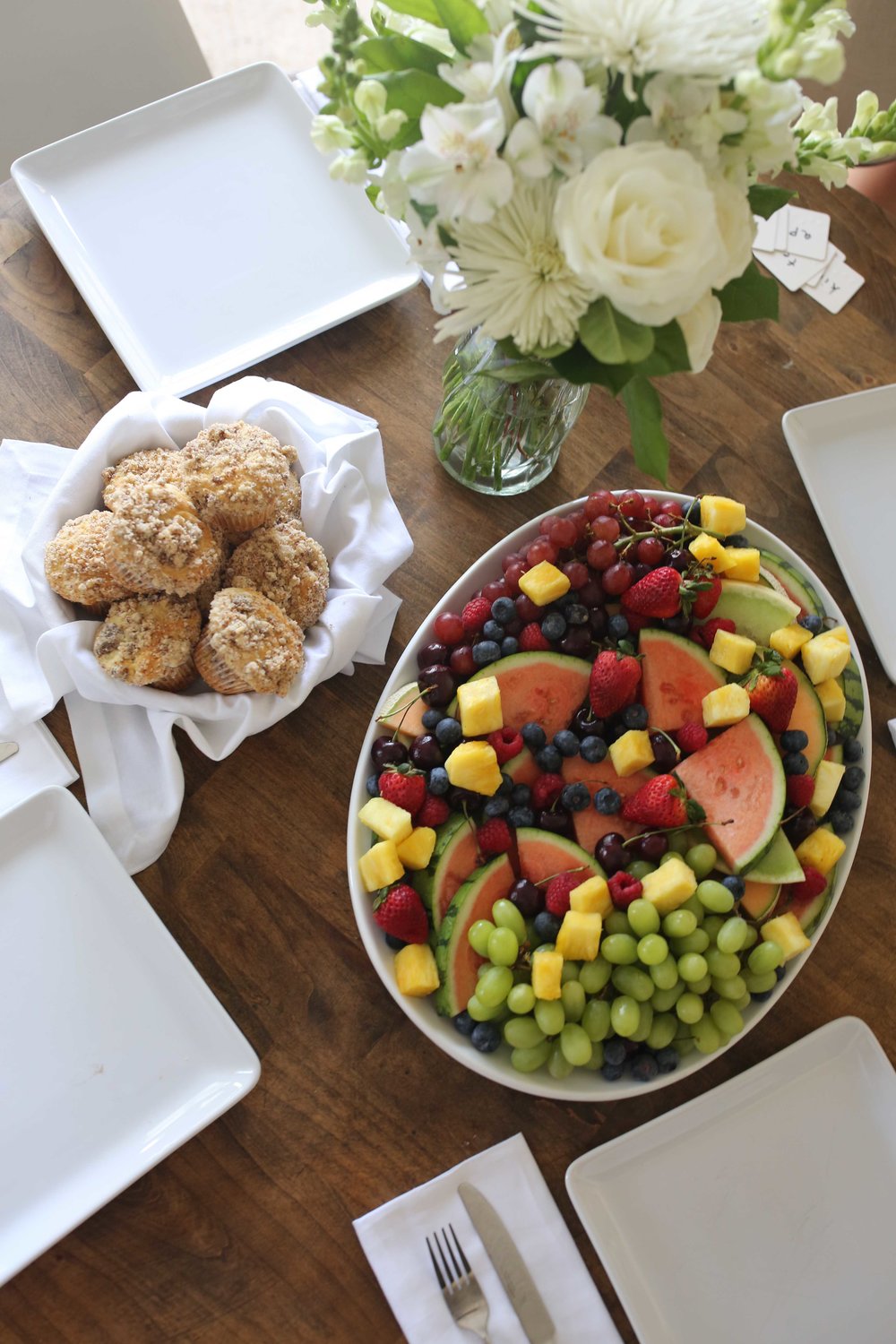 While the lamb hash was the star of the show I also made a large fruit platter with watermelon, honeydew, raspberries, blueberries, cherries and grapes for everyone to snack on. I also chose to serve muffins since they could be made ahead of time and set out as a part of the spread.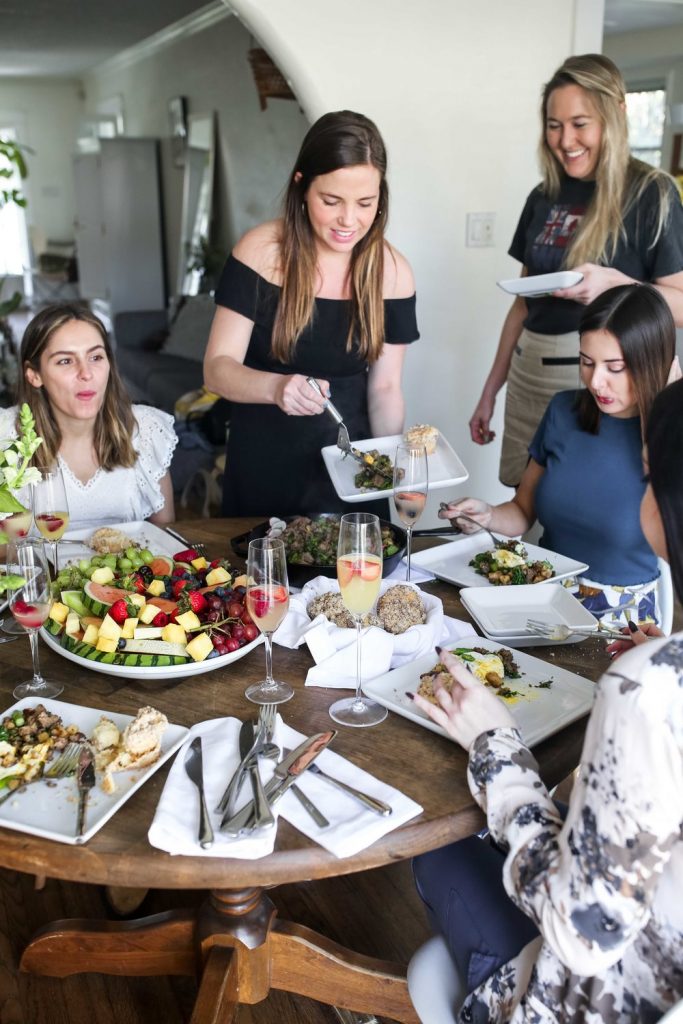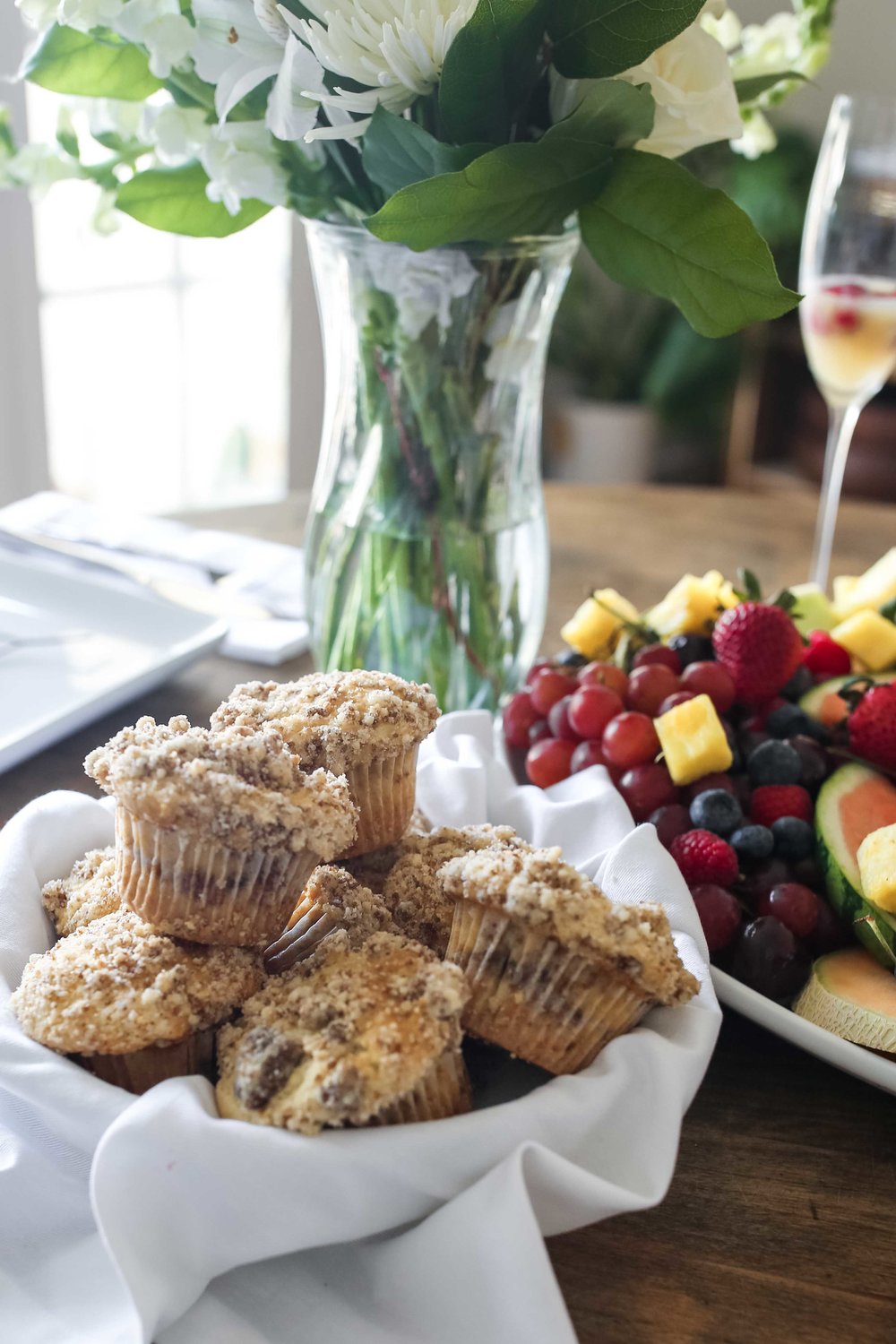 And were my guests pleased with my brunch menu choices? Well with the amount of lamb hash I made I was certain there would be leftovers but by the time our brunch came to an end there was nothing but scraps left in the pan. Lamb merguez hash is definitely on my recipe list for future occasions!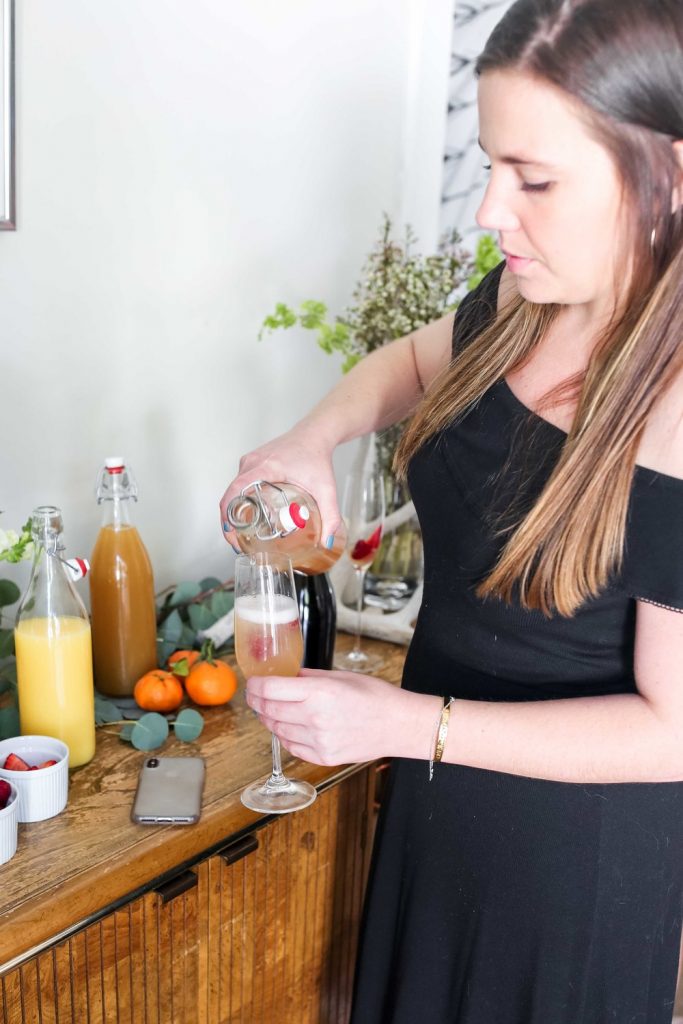 This post was created in partnership with American Lamb – all opinions expressed are my own.