Feta is a creamy, crumbly cheese that is typically a mix of goat and sheep milk and the most popular of the cheeses originating from Greece. This zesty whipped feta dip reminds me of sitting in the warm sun at a bed and breakfast I stayed at with my family in Aegina, Greece. The dip pairs perfectly with assorted veggies as a crudité platter or with crispy pita chips.
Whipped Feta Dip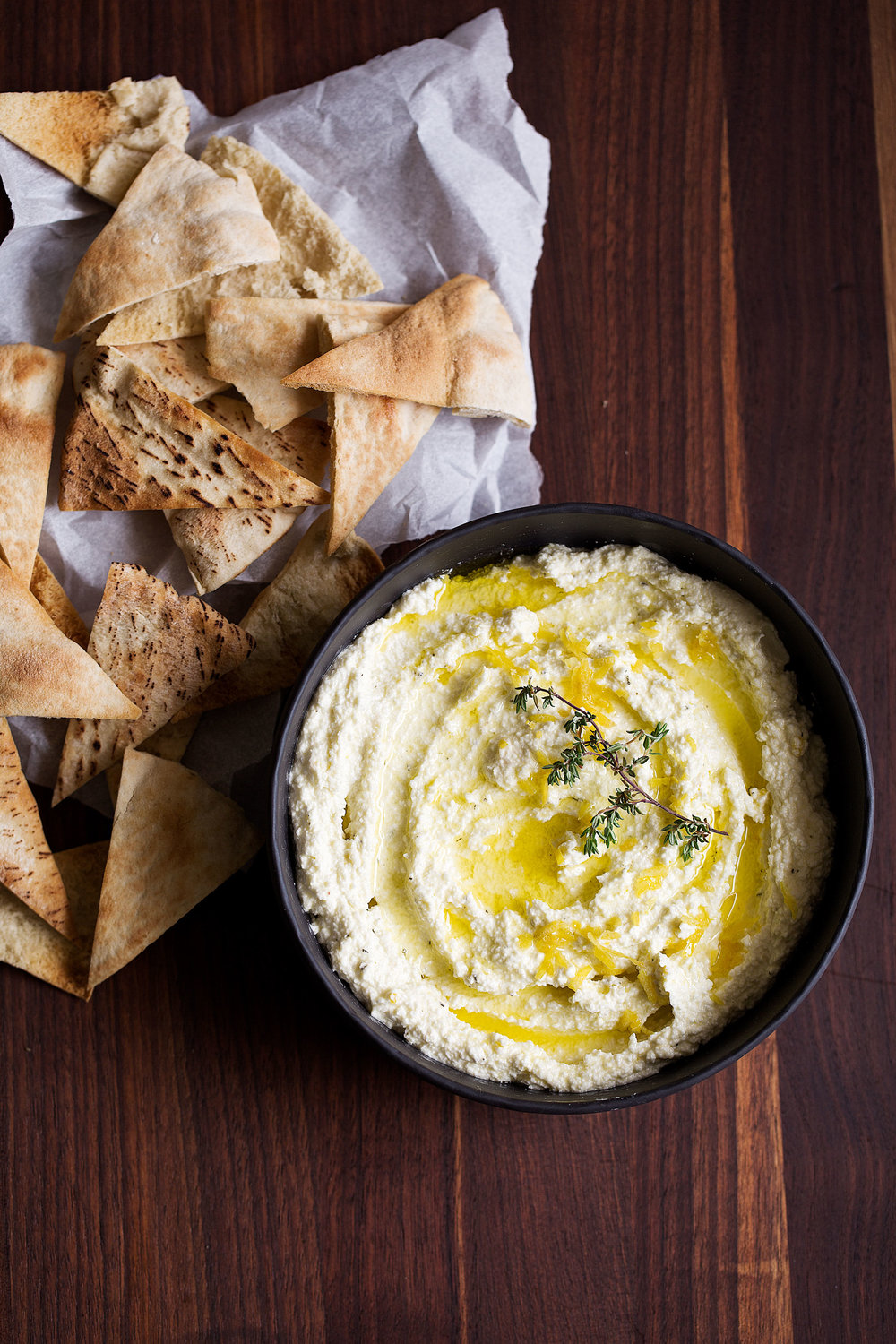 Key Ingredients in This Recipe
Feta – Feta cheese has a tangy and salty flavor. It's frequently used in Greek cooking and is typically made from sheep's milk. It's used as the base of this dip and complements the tomatoes and spicy harissa in this recipe.
Olive oil – While all olive oil comes from the fruit of olive trees, it's not all created equal. Extra-virgin olive oil is unrefined and made from pure, cold-pressed olives, giving it more of a true olive taste. Regular olive oil is made from a blend of both cold-pressed and processed oils. I typically cook with extra-virgin olive oil when deciding between the two. Olive oil has a lower smoke point than many other oils, making it better for lower temperature cooking. Save pricey olive oils for finishing the recipe where the flavors will really shine – like in dips, for breads and salad dressing.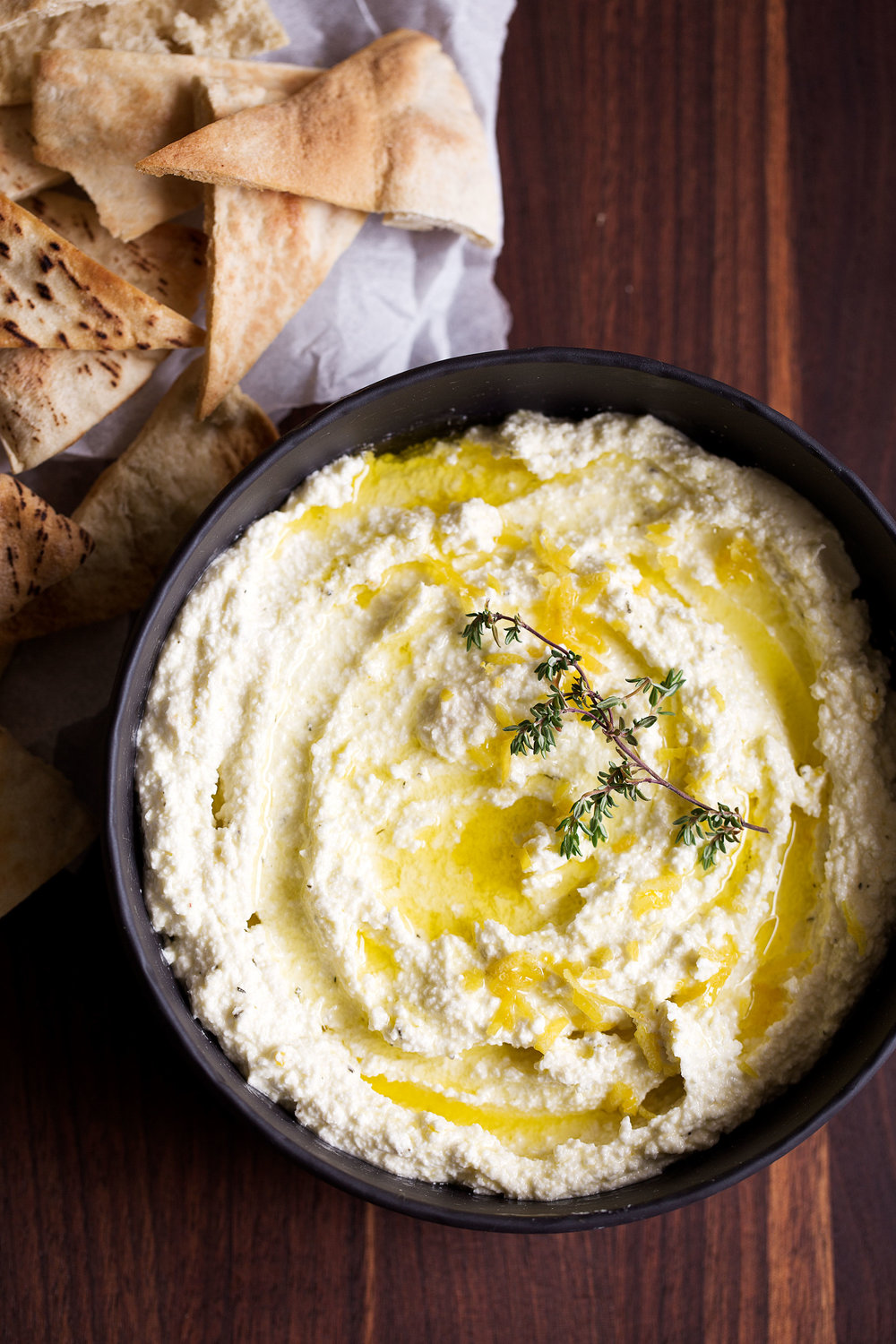 How to Make Whipped Feta Dip
Blend the dip. Place feta, lemon zest, lemon juice, garlic, sugar, thyme (stem removed) and 5 tablespoons of olive oil in a food processor or blender and blend until smooth.
Add to a bowl. Spoon the dip into a bowl and drizzle with the remaining olive oil.
Serve. Serve with pita chips or veggies.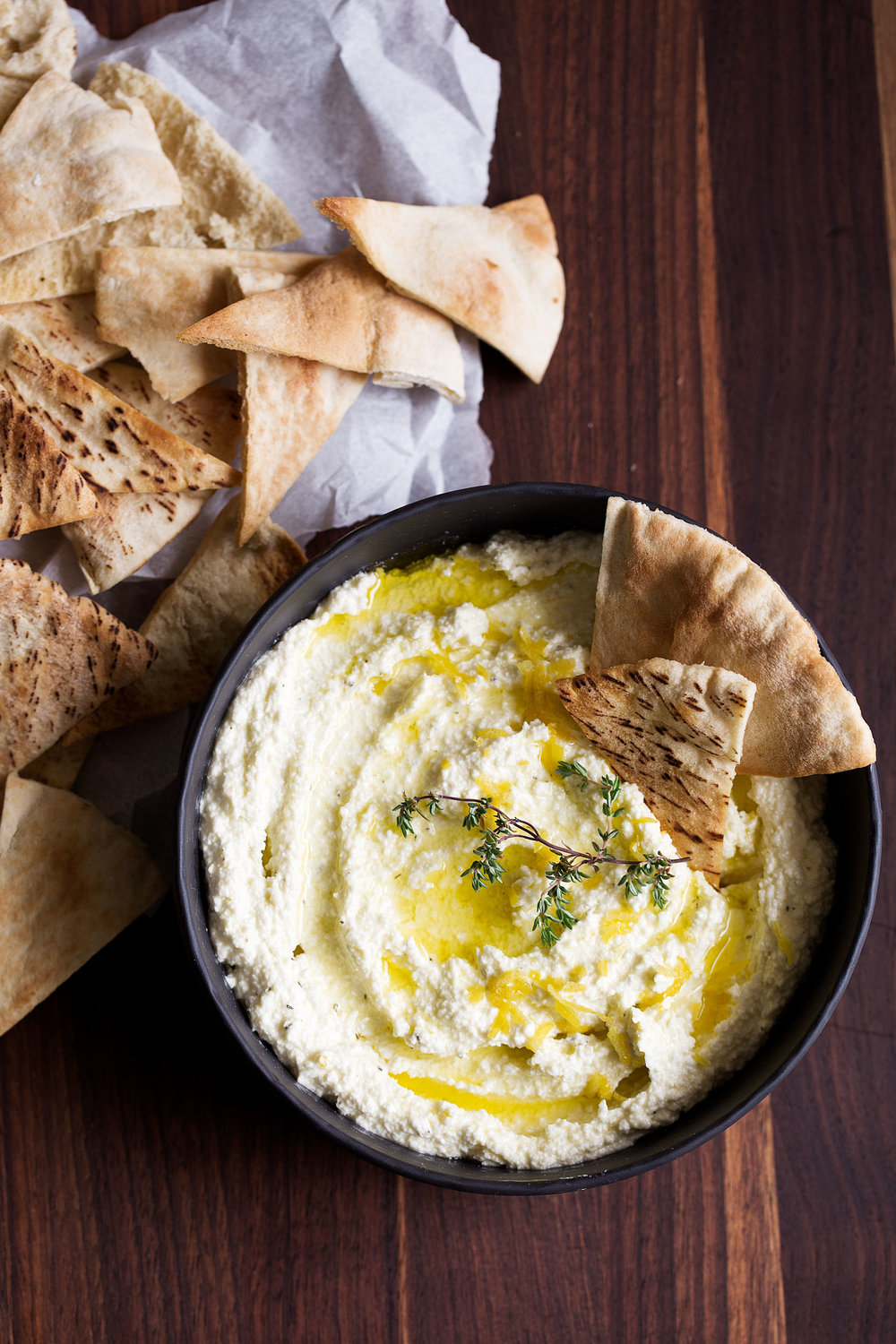 Tips and Tricks for This Recipe
This dip is also great the second day, the flavors have a little more time to meld.
Other Recipes to Try
If you enjoy this feta dip recipe, I recommend checking out some of these:
Whipped Feta Dip
1 ½

cups

crumbled feta cheese

1

tablespoon

grated lemon zest

2

tablespoons

freshly squeezed lemon juice

1

clove

garlic,

chopped

½

teaspoon

granulated sugar

1

sprig fresh thyme

7

tablespoons

extra-virgin olive oil

Pita chips,

toasted pita bread or veggies for dipping
DID YOU MAKE THIS?
TAG ME ON INSTAGRAM TO BE FEATURED ON MY STORIES! @cookingwithcocktailrings