Tropical Green Smoothie
My boyfriend's mom first started making me this smoothie years ago and now I love drinking it in the morning as a meal replacement for breakfast or a mid-day pick-me-up. It keeps me full and gives me a healthy kick to start the day. Perfect for the day after binging on fast food fries – you've got to have some balance! I topped them with additional flax seeds, unsweetened shredded coconut and lemon zest to make them a little more aesthetically pleasing here.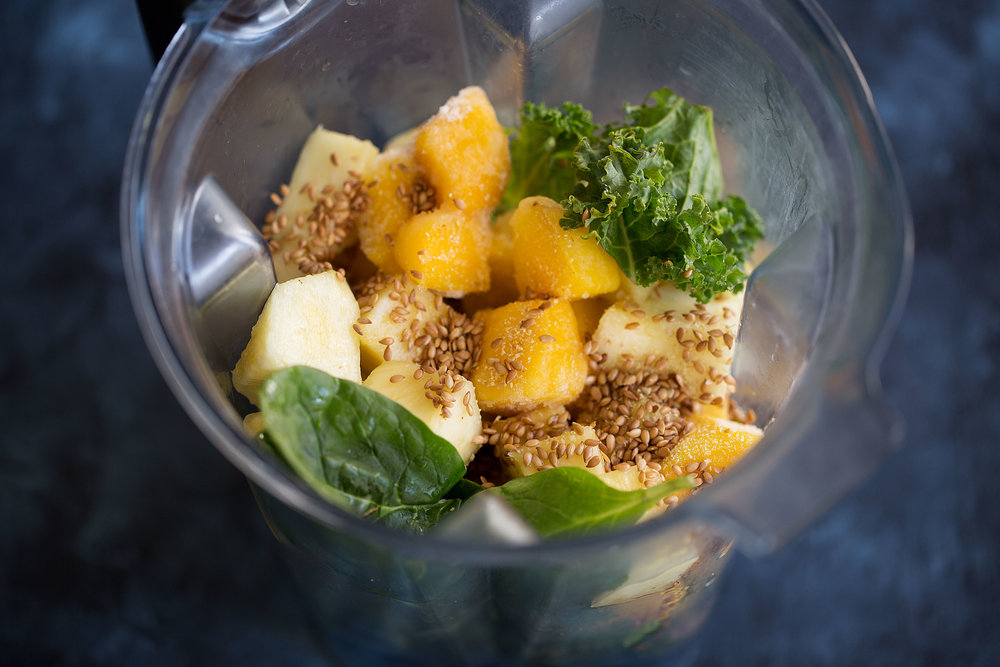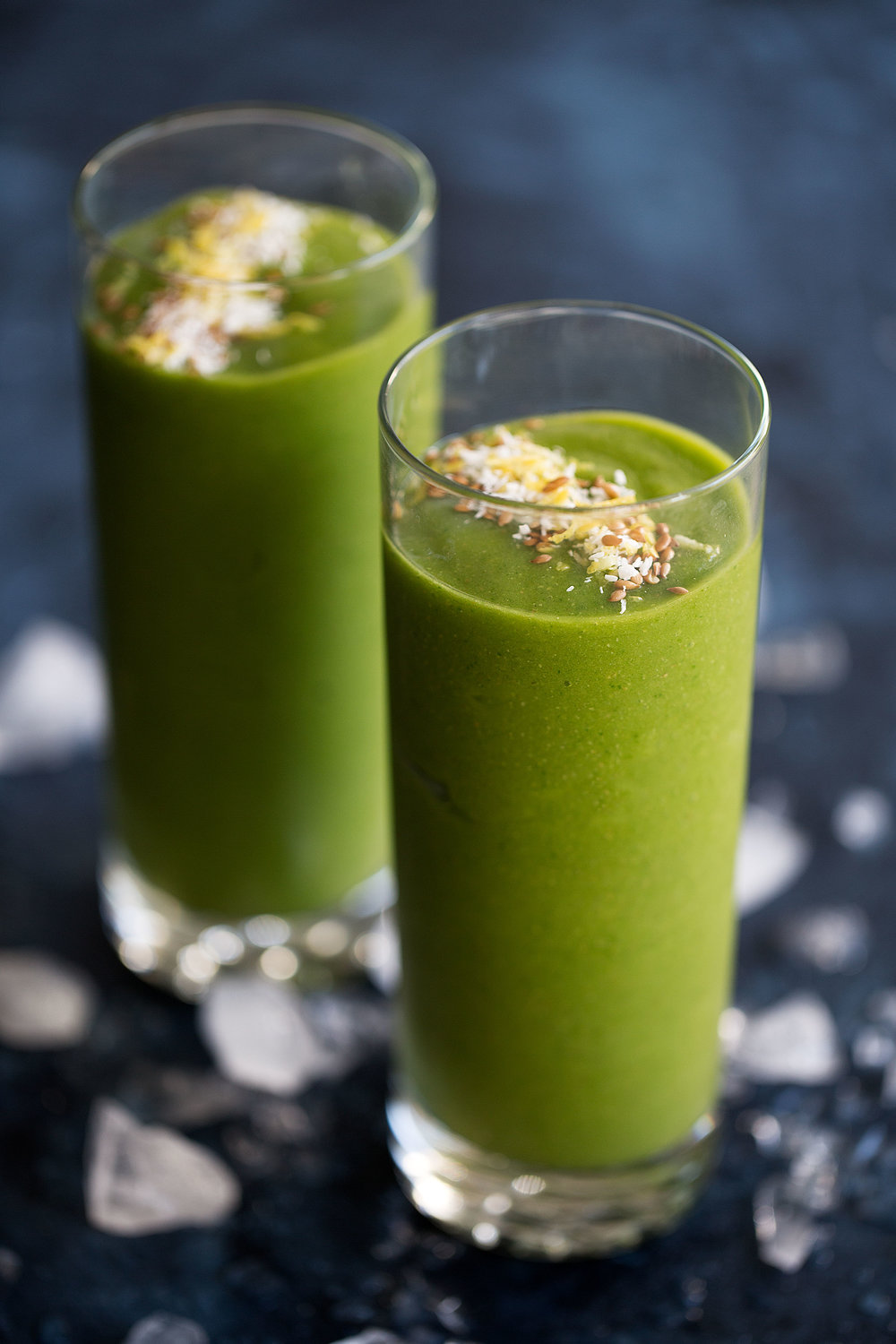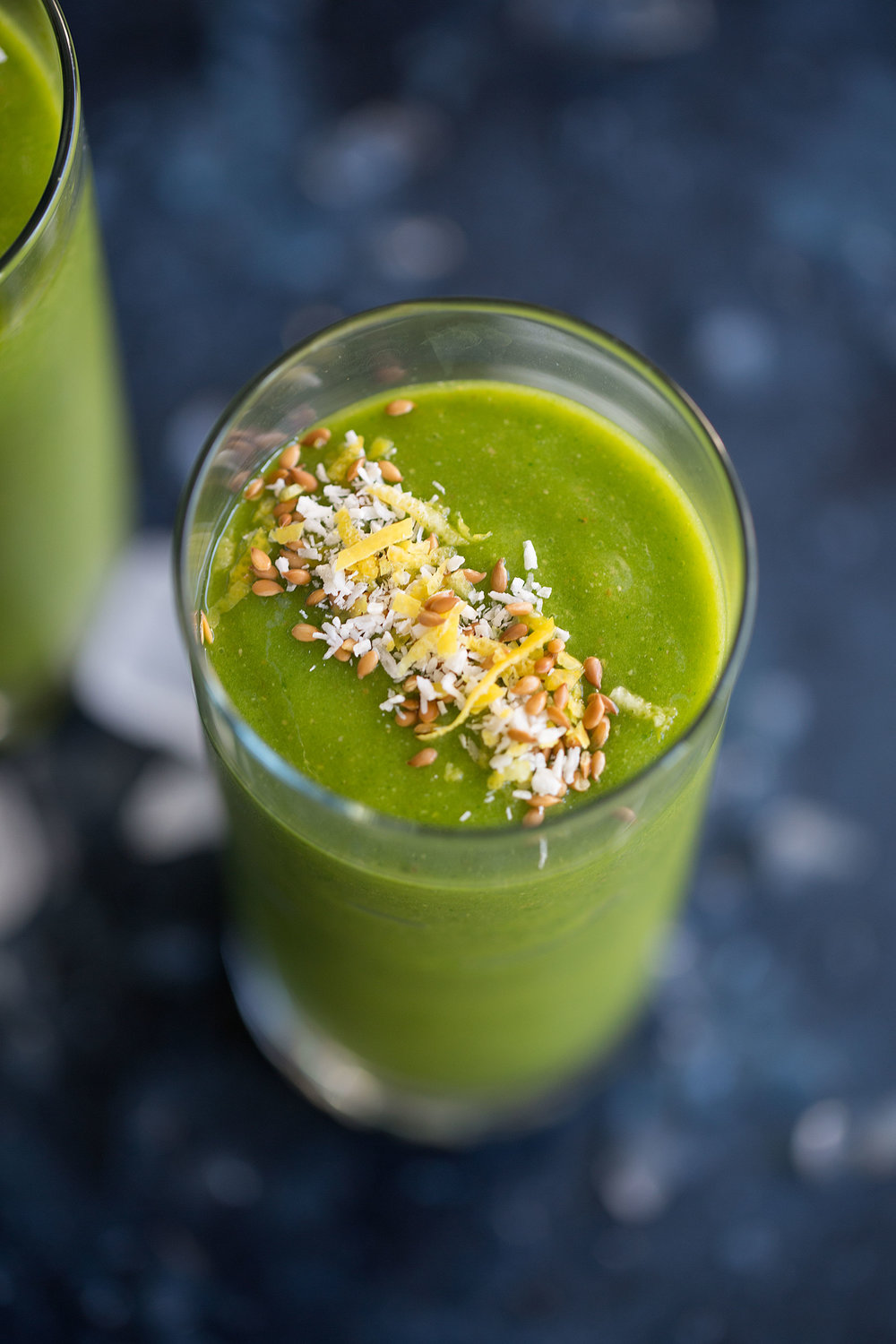 Tropical Green Smoothie
DID YOU MAKE THIS?
TAG ME ON INSTAGRAM TO BE FEATURED ON MY STORIES! @cookingwithcocktailrings