Lemon Lavender Squares
These were one of my favorites growing up. My mom would always make them at the first signs of spring – a great pick me up when the last of winter was dragging on and on. The bright lemony dessert is light and rich all at the same time.
The crumbly shortbread crust, topped with tart lemon custard and a generous dusting of powdered sugar, makes for the perfect spring dessert. Topping the lemon squares with the lavender adds a hint of the earthy lavender flavor without overpowering the squares.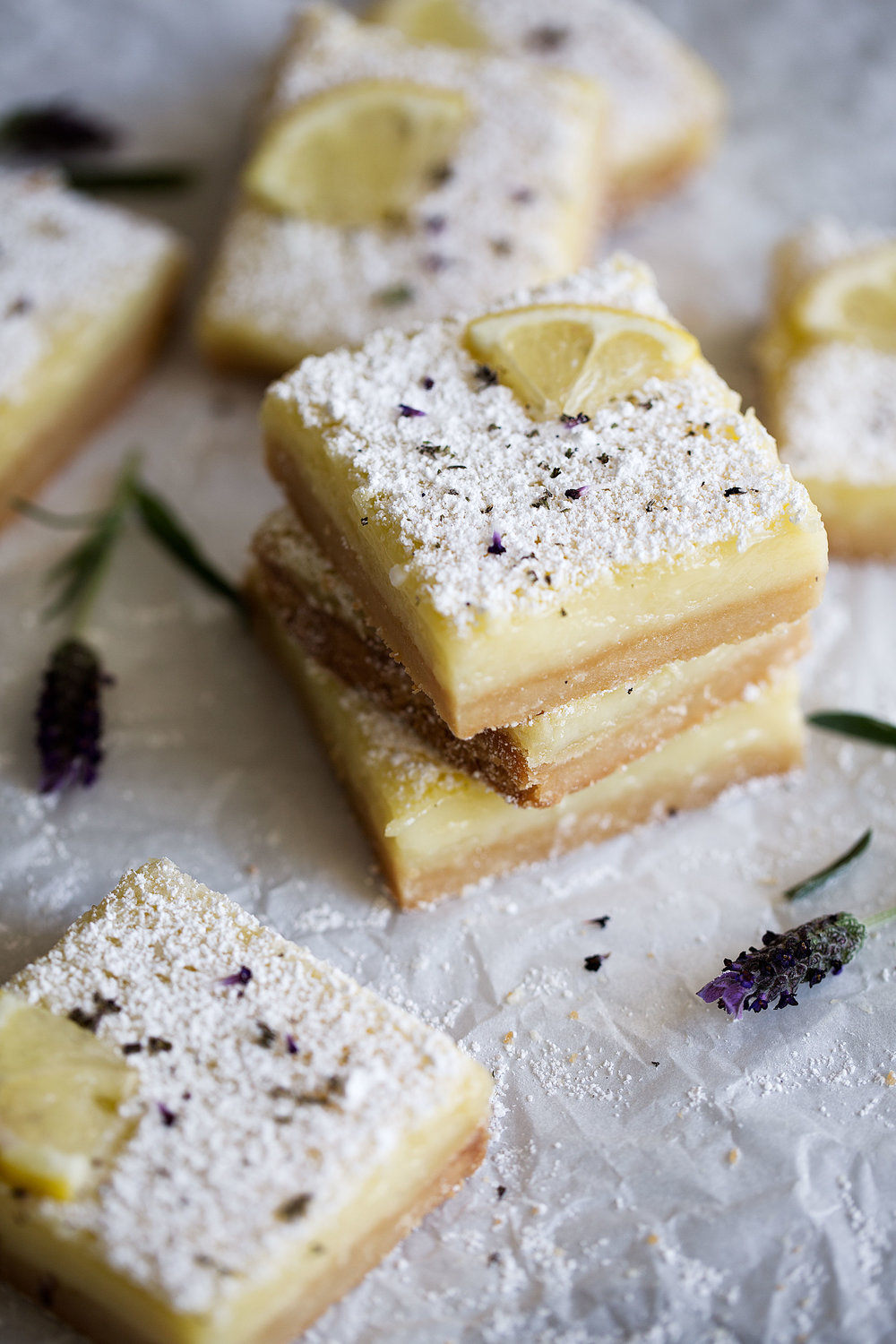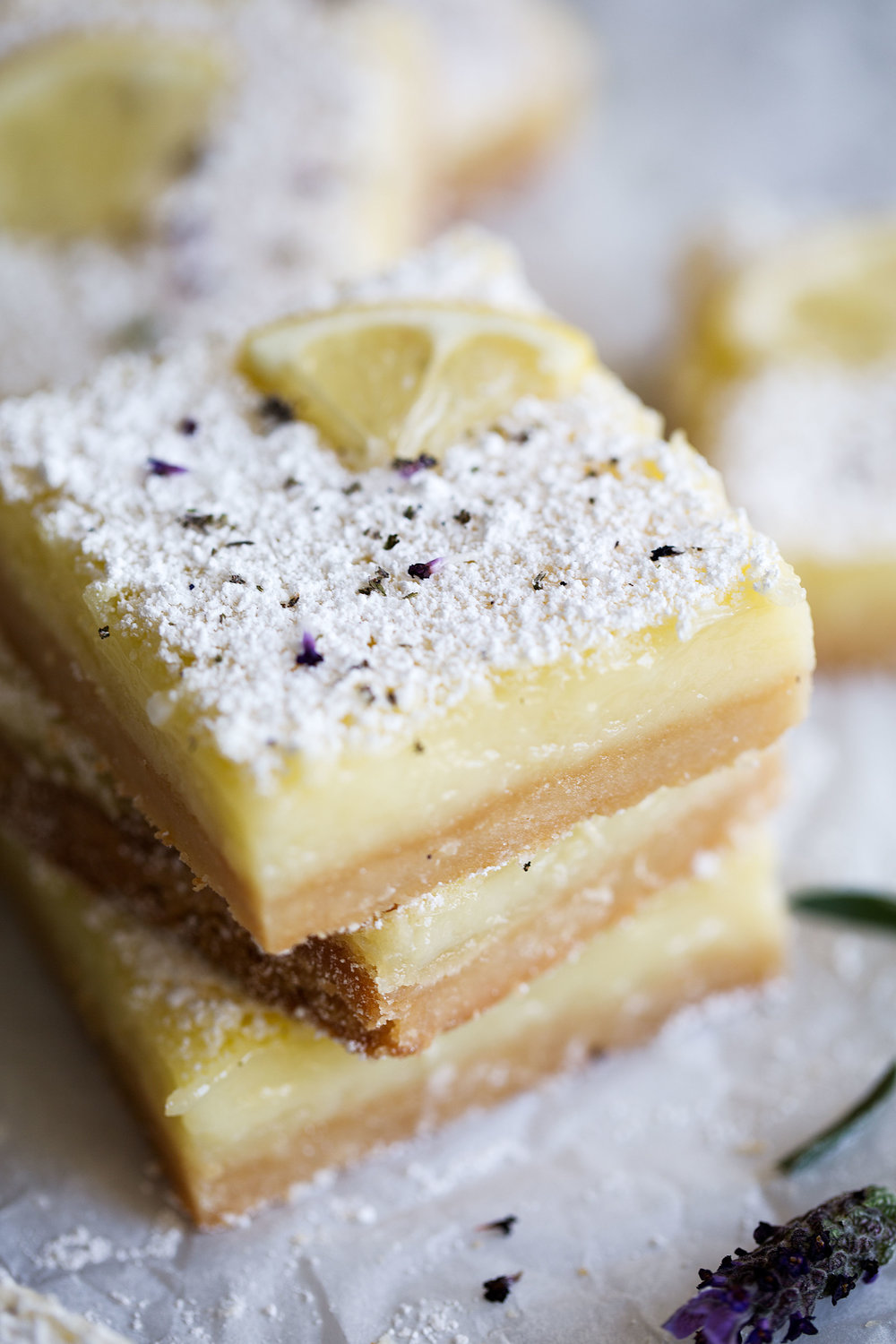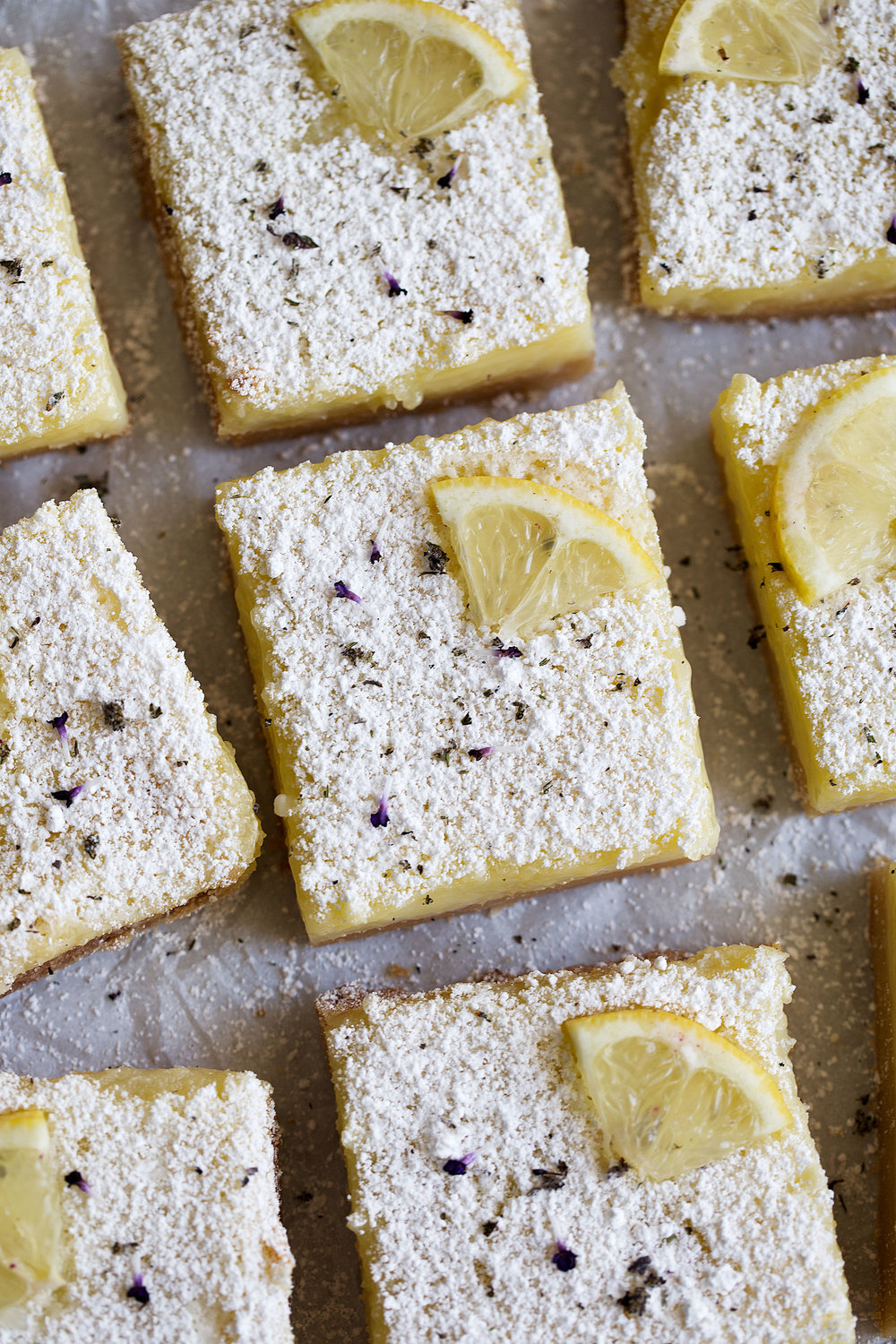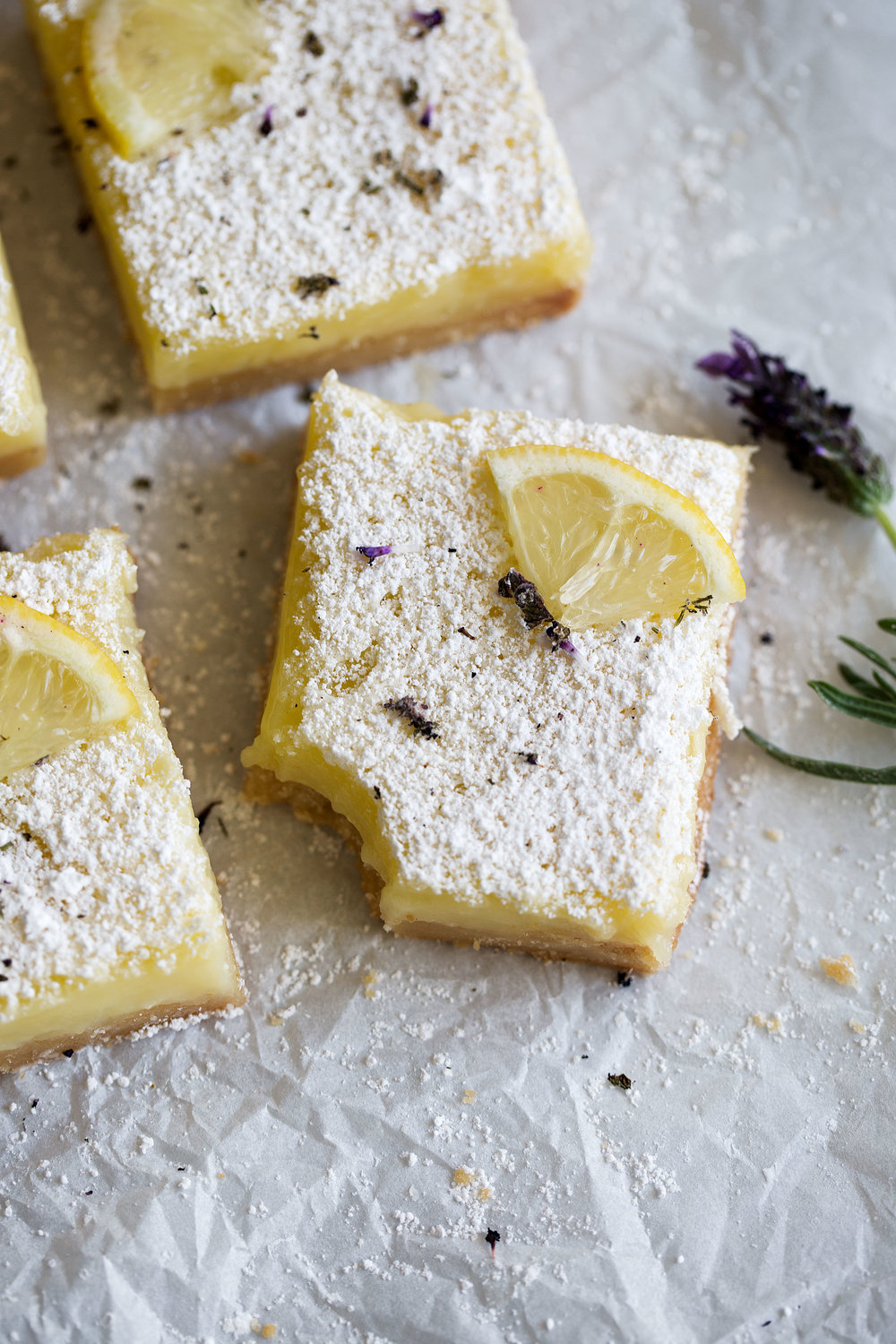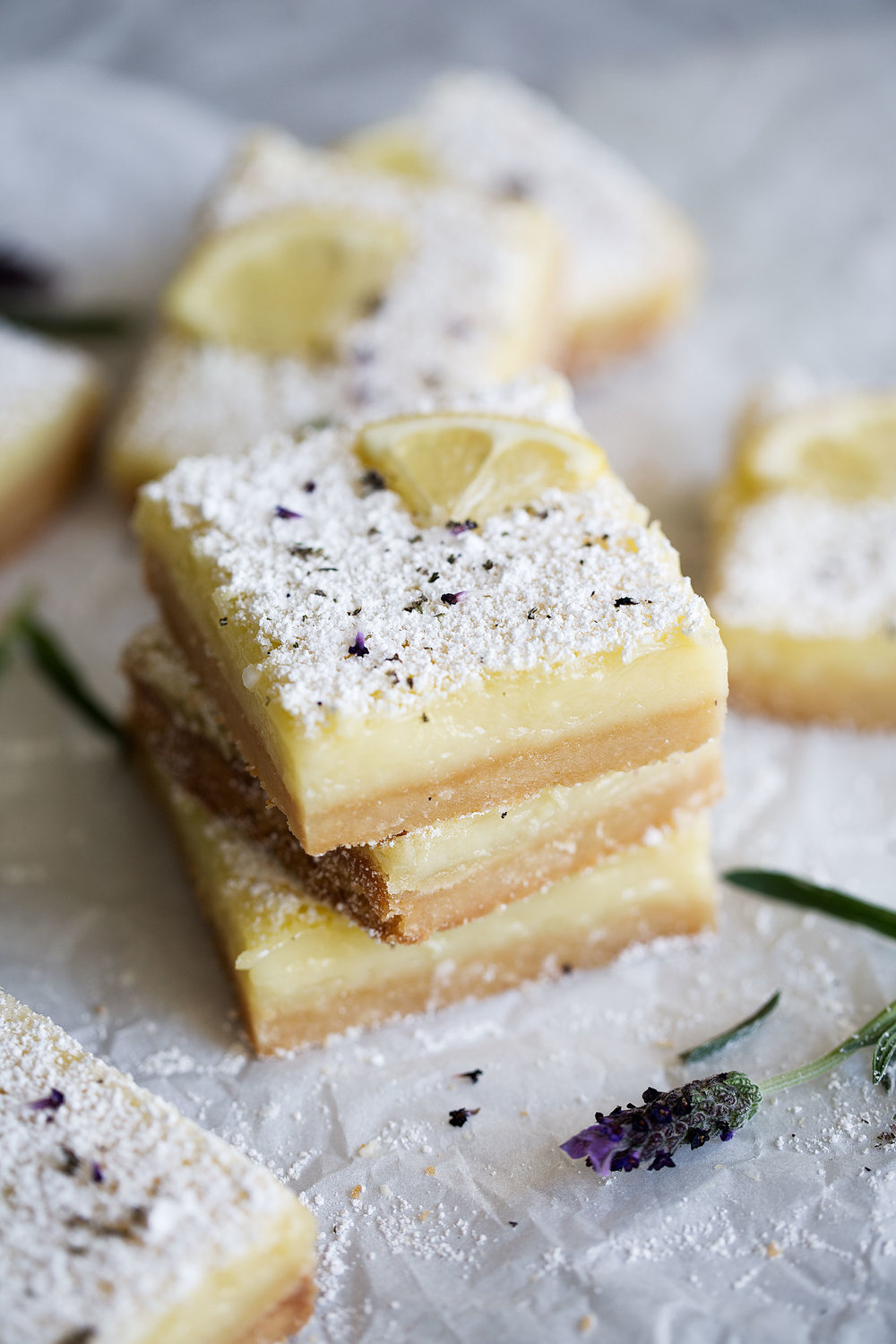 Lemon Lavender Squares
For the shortbread crust:
For the shortbread crust:
Preheat oven to 350ºF. Spray a 9x9-inch square baking pan with vegetable oil cooking spray.

Add the sugar, salt and flour to the bowl of a food processor and pulse until combined. Add butter and continue to pulse until large crumbs form. Evenly press into the bottom of the baking pan and bake until the crust is lightly browned, about 25 minutes.
For the lemon custard:
Reduce the heat to 325ºF. In the bowl of a stand mixer fitted with the whisk attachment, beat the eggs on medium until they become thick but not frothy. Beat in the granulated sugar, lemon juice, flour, baking powder and salt. Pour the mixture over the crust and evenly spread. Bake until the custard has set, about 20 minutes. Remove from the oven and let cool completely. Once cool, sift the powdered sugar and cut into squares. Garnish with the lavender and lemon slices.
DID YOU MAKE THIS?
TAG ME ON INSTAGRAM TO BE FEATURED ON MY STORIES! @cookingwithcocktailrings