Steak & Boursin Cheese Crostini
I am not the type of person who craves a big steak dinner with a grilled rib eye all to myself; that just isn't the type of person I am. That being said, I crave this often, I love the crispy bread with the flavor of the grilled steak and creamy cheese on top.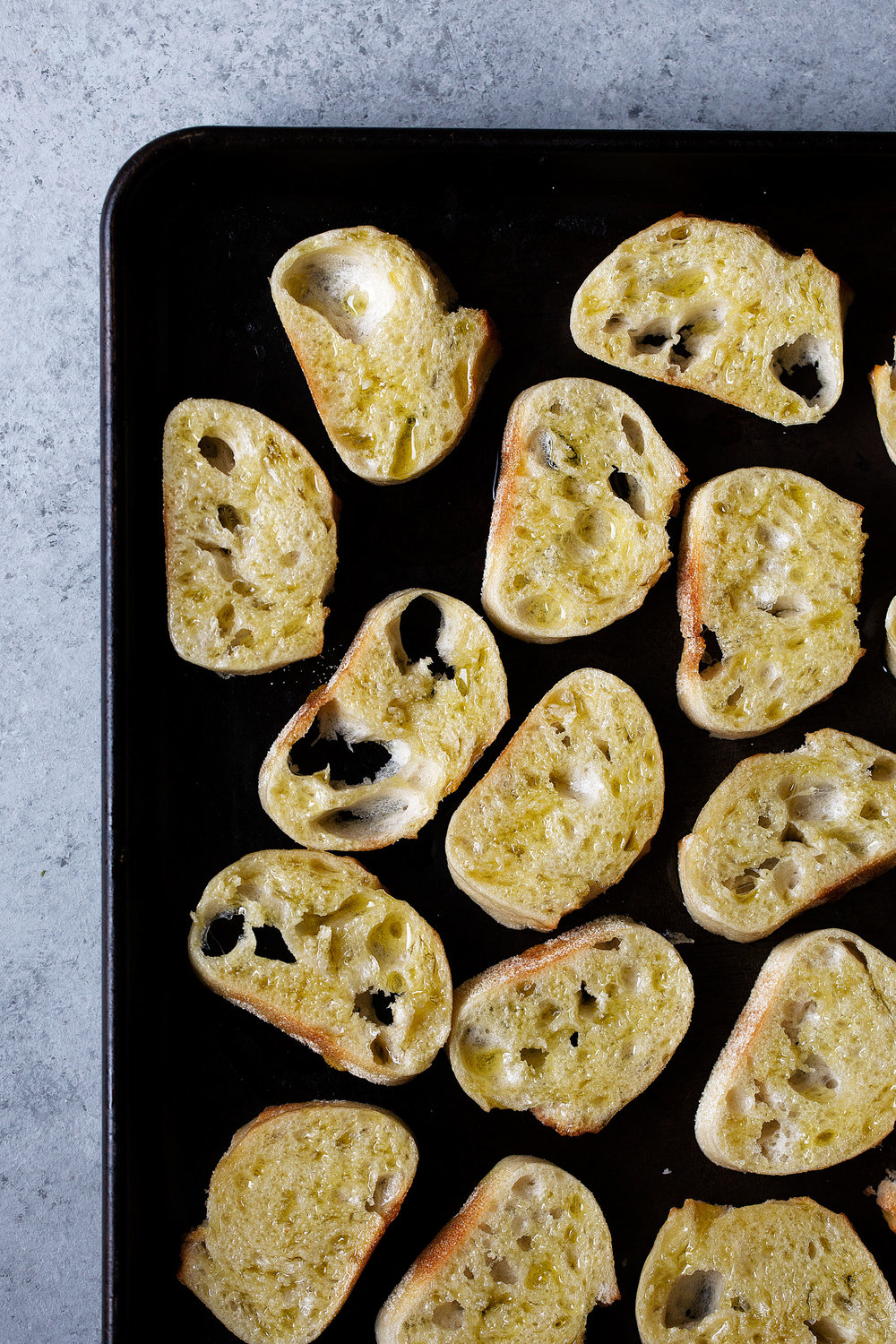 It may be meant to be an appetizer but whenever my family makes this we always end up filling up on it. Boursin is a triple-cream cheese flavored with herbs and is perfect for melting to garnish these crostini.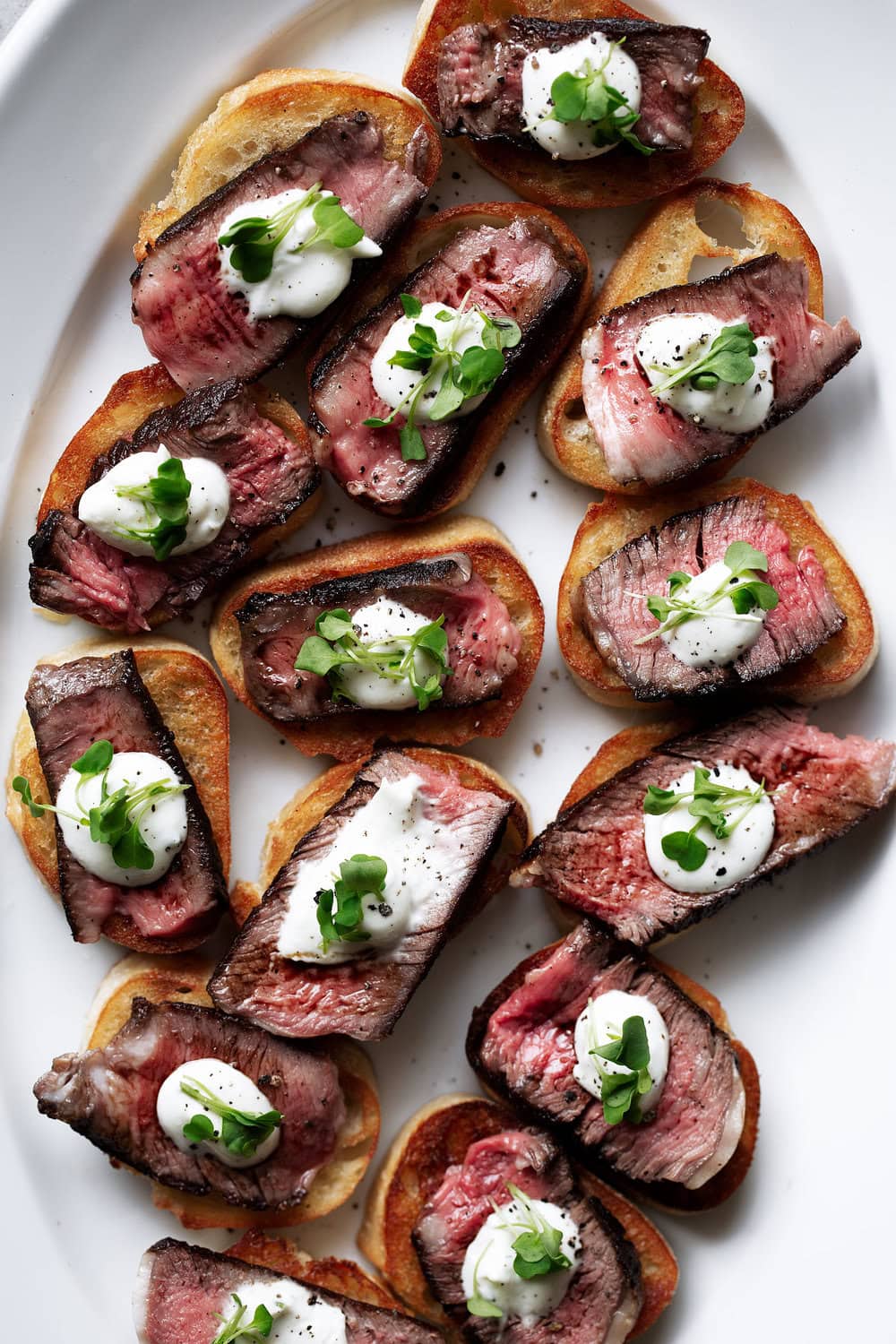 Steak & Boursin Cheese Crostini
2

(10-ounce) rib eye steaks

Kosher salt,

as needed

Freshly ground black pepper,

as needed

1

large French baguette,

sliced into 1/2"-thick slices, approximately 20 slices

Extra-virgin olive oil,

as needed

1

5.4-ounce package Boursin garlic & herb cheese

Microgreens,

for garnish (optional)
Preheat the grill. Season rib eye steaks on both sides with salt and pepper. Grill rib eye steak to medium-rare, about 4 minutes on each side. Remove steak from grill and let rest for 10 minutes. Slice the steak into thin 1/4-inch thick strips, discarding any fat and set aside.

Preheat the broiler to medium-high. Add about 1/4 cup of the olive oil to a shallow dish and dip one of the cut sides of each baguette slice in the olive oil, then arrange the slices, oil-side up on a baking sheet. Broil them just until golden brown, about 1 minute.

Place a small saucepan over medium-low heat. Add the Boursin cheese and about 2 teaspoons of water, using the back of a spoon to break up the Boursin cheese. Stir continuously until the cheese has completely melted, making sure that the cheese does not burn. Once melted, remove from heat and set aside.

To serve: place the crostini on a serving platter and place a small piece of steak on each piece. Top each with a spoonful of the Boursin cheese. Garnish with micro-greens (optional).
DID YOU MAKE THIS?
TAG ME ON INSTAGRAM TO BE FEATURED ON MY STORIES! @cookingwithcocktailrings