Frozen Hot Chocolate
This frozen chocolate drink is synonymous with the Serendipity 3; the little café in New York City where people like Jackie Kennedy had their own tables. Now there are multiple locations including a spot in Las Vegas, but the one on East 60th and 3rd Avenue is where I first encountered this blended drink meant for sharing which they serve in a glass goblet topped with thick homemade whipped cream and chocolate shavings.
When I think of Serendipity, I imagine stepping through the small doorway and past the display cases filled with glitzy trinkets and into the area crowded with other hungry customers pushing to get their names on the list. While many kids, myself included, went as little kids to the kitschy eclectic restaurant, growing up I always went after my doctors' appointments in New York City. I had melanoma (a form of skin cancer) when I was 11 years old and was treated at Sloane Kettering Memorial Hospital in New York City. Once I was cancer-free I would still have to return for checkup in the 10 years following.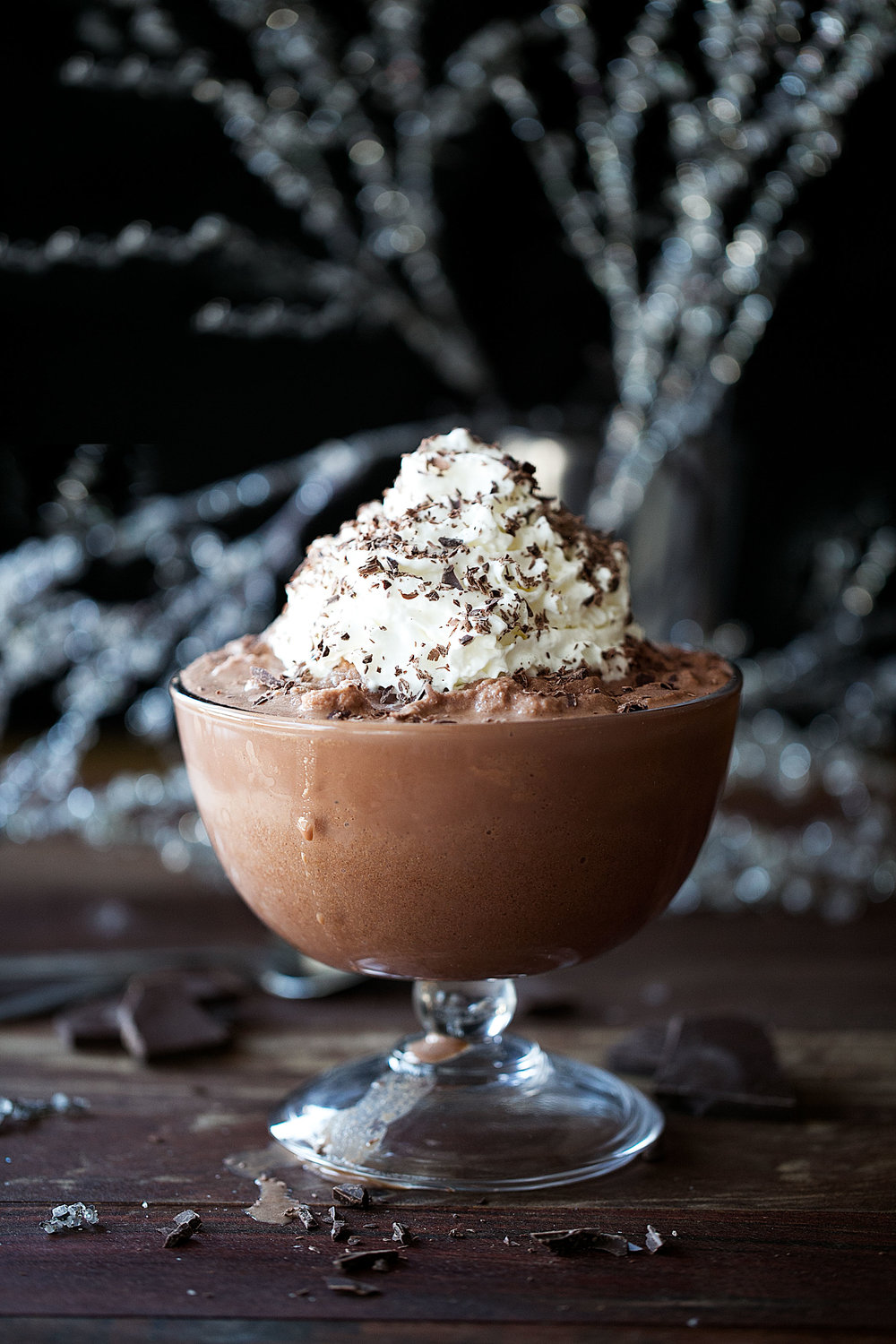 My mom devised a brilliant plan for these visits, inviting my two closest friends to go with me into the city for a day-long adventure.  They were thrilled, both because wanted to be supportive, and because they could get a day off from school. They would stay in the waiting room during my appointment, would congratulate me on my good news, and then we would go shopping at Bloomingdales, and make a stop at Dylan's candy bar. We would top off our day with a visit to Serendipity for lunch. And with our lunch, we would have Serendipity's signature frozen hot chocolate drinks.
 To this very day, I associate Serendipity3 and hot frozen drink with the strength (and initiative) of my mom, the presence of my friends and the good news of continually being deemed "cancer-free". The same friends who were there for then are the same friends who are there for me now and I am so grateful for that.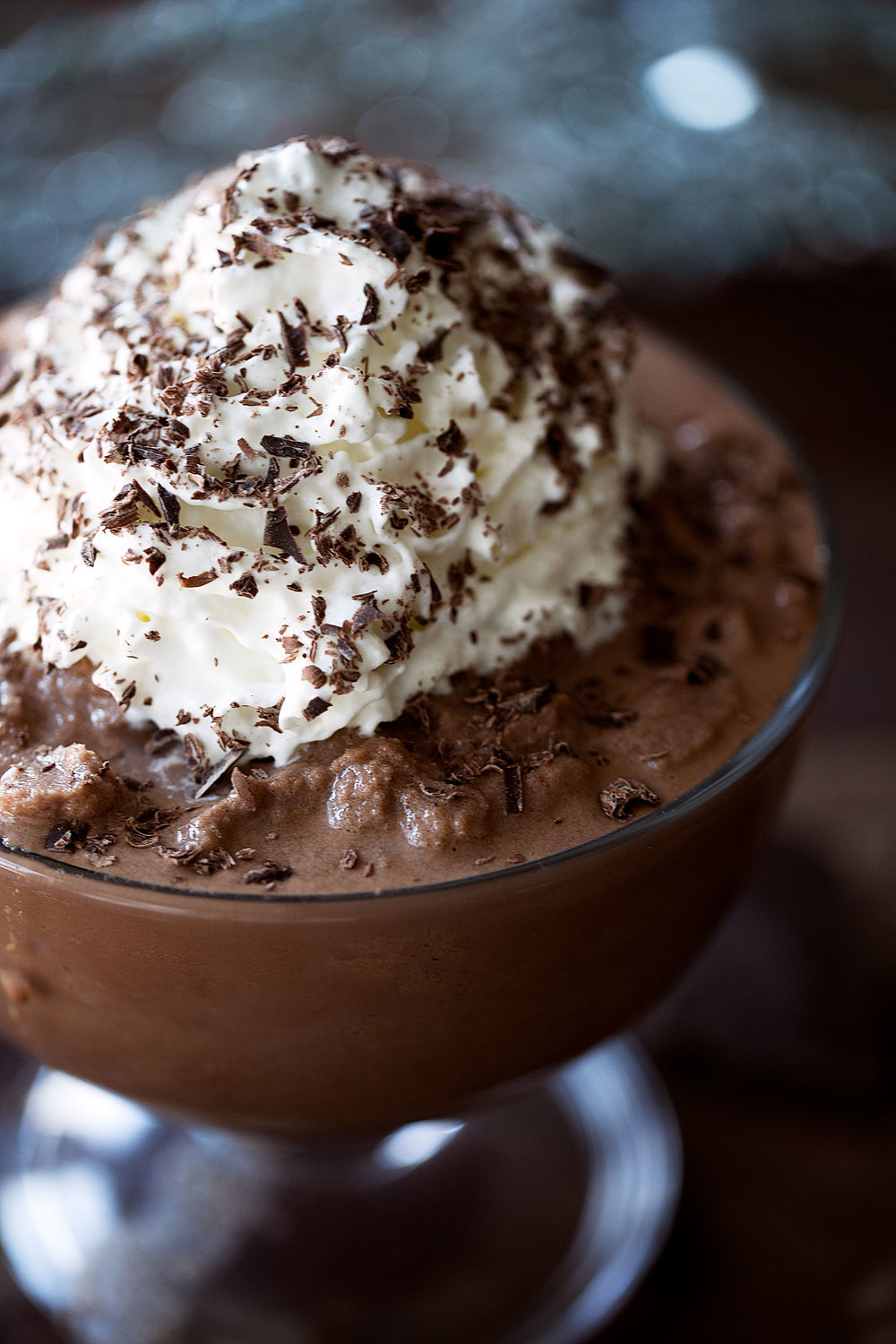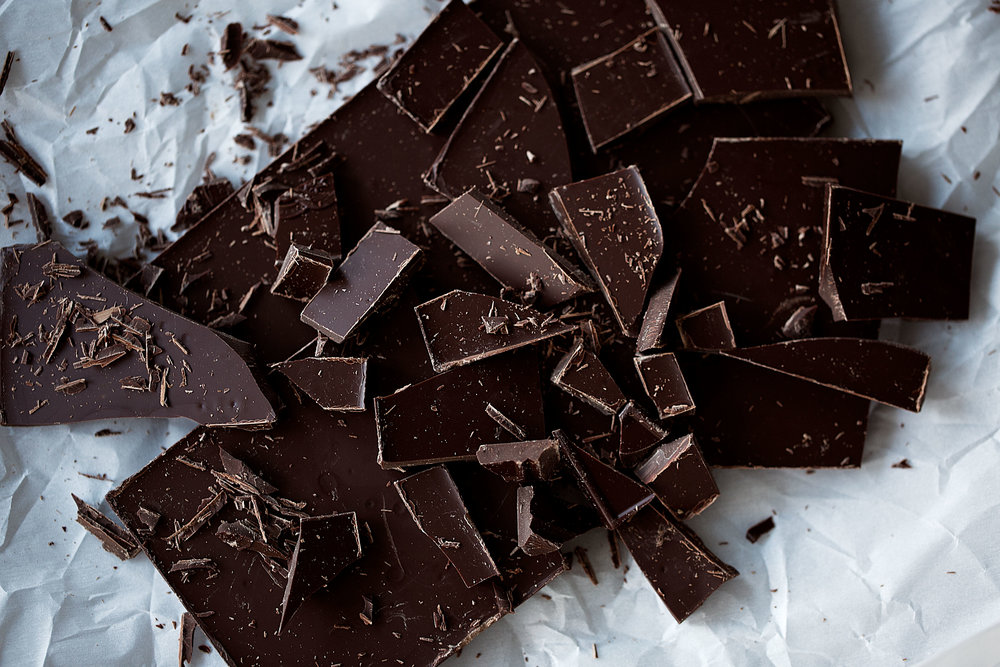 Frozen Hot Chocolate
1

cup

whole milk

4

ounces

semi-sweet chocolate,

chopped

1

tablespoon

store-bought hot chocolate mix

3

tablespoons

granulated sugar

1/8

teaspoon

table salt

Whipped cream,

as needed (homemade whipped cream recommended)

2

tablespoons

milk chocolate shavings
In a medium saucepan over medium heat bring the milk to a simmer. Add the semi-sweet chocolate, hot chocolate mix, granulated sugar, and table salt, whisking, until the chocolate has completely melted.

Remove the pot from heat and let the mixture cool to room temperature.

Add the cooled chocolate mixture and 3 cups of ice to a blender and blend until completely combined, adding more milk if the mixture is too thick.

Pour the mixture into a large glass or mug and top with whipped cream and chocolate shavings. Serve with straws and spoons.
DID YOU MAKE THIS?
TAG ME ON INSTAGRAM TO BE FEATURED ON MY STORIES! @cookingwithcocktailrings