Tex-Mex cuisine is rooted in Tejano culture (Texans of Spanish or Mexican heritage who lived in the territory of Texas before it became a part of the United States in 1845). This cuisine is marked by the melding of Mexican ingredients and those found more commonly in the Southern US, blending the two cultures.
Cooking boneless, skinless chicken thighs in a cast iron pan gives it a golden brown crust and juicy meat. Chicken thighs are much more flavorful and tender than chicken breasts making them an easy choice for most recipes. They are also much cheaper than chicken breasts!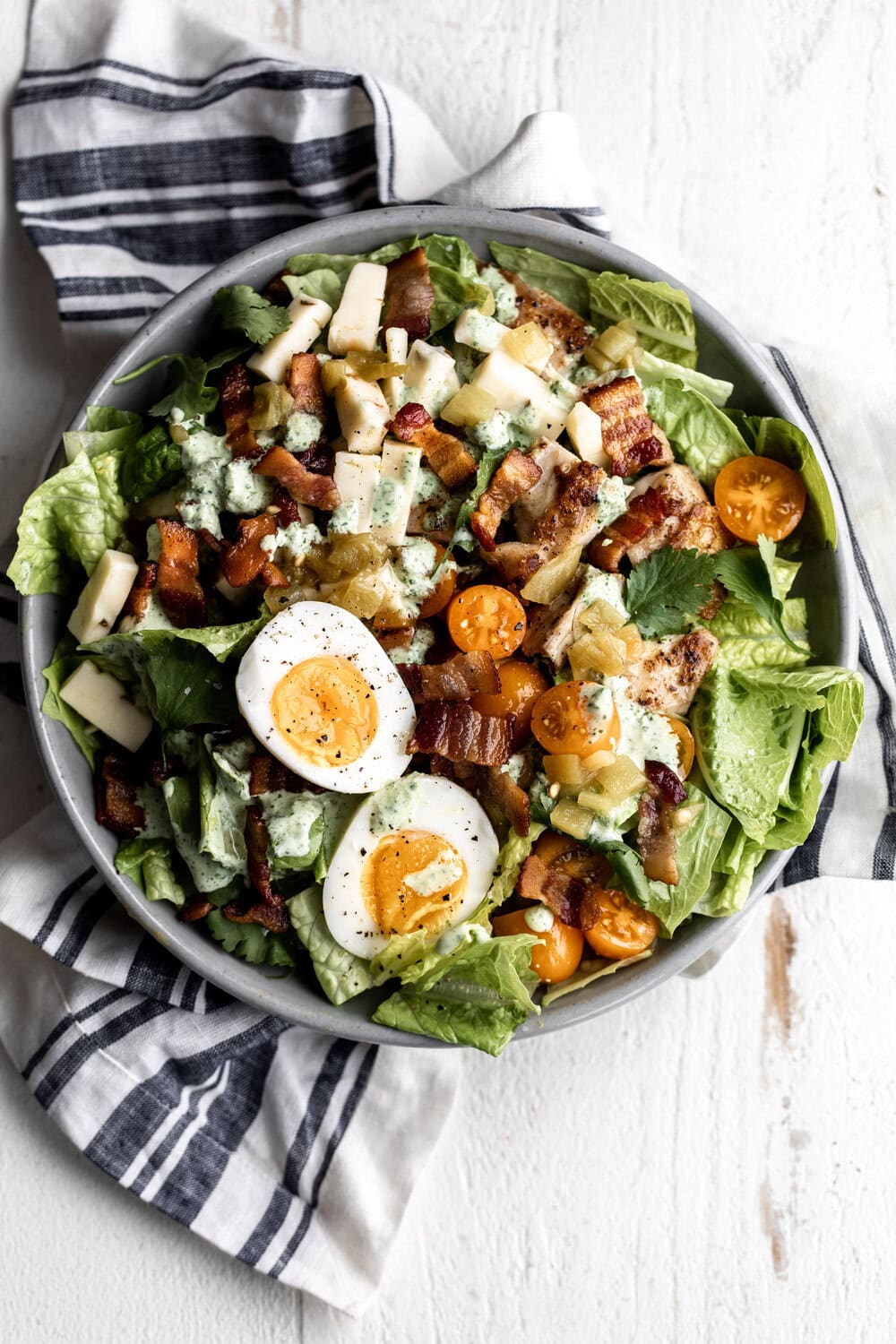 Wilting, "almost-too-far-gone" cilantro is perfect for blending into dressing like this buttermilk cilantro ranch. It will keep the color and flavor and save it from getting tossed in the trash.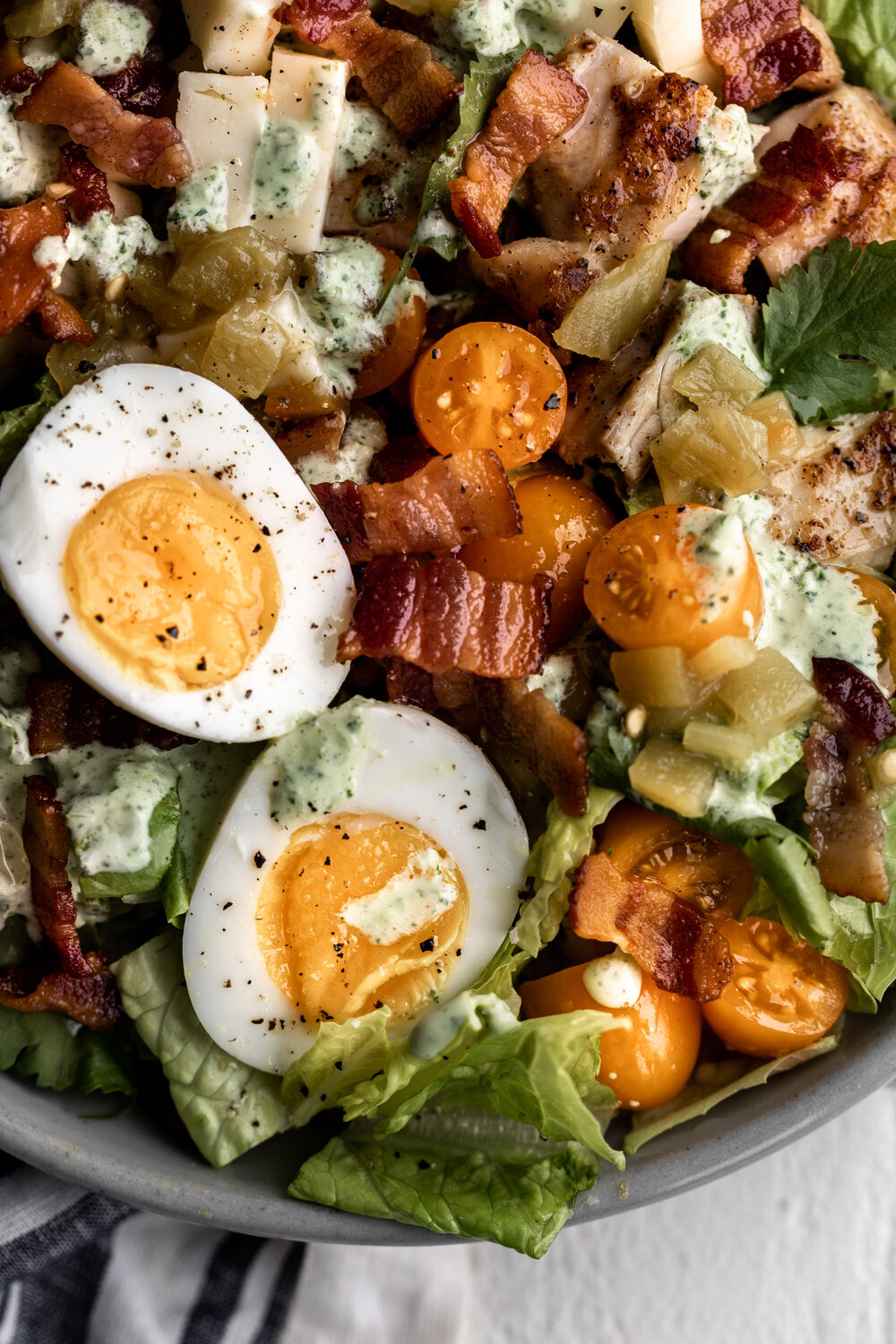 TEX-MEX COBB SALAD
For the buttermilk cilantro ranch dressing:
For the salad:
½ pound thick-cut applewood smoked bacon, cut into ½" wide strips

1 pound chicken thighs

Kosher salt, as needed

Freshly ground black pepper, as needed

2 hearts of romaine lettuce, roughly chopped

1 (4-ounce) can diced green chilies

1 cup halved cherry tomatoes

¾ cup shredded pepper Jack cheese

4 soft-boiled eggs, halved
For the buttermilk cilantro ranch dressing:
Add the buttermilk, sour cream, jalapeño, cilantro and garlic powder to a blender or a food processor fitted with the blade attachment. Pulse until smooth and season to taste with salt. Set aside until ready to use or cover and refrigerate for up to 2 days.
For the salad:
Add the bacon to a large cast iron skillet. Cook the bacon over medium-low heat until the fat is rendered and the bacon is crispy, about 5 minutes. Use a slotted spoon to remove the bacon, reserving as much fat in the pan as possible.

Season the chicken thighs with salt and pepper. Return the cast iron pan to medium heat and cook the chicken thighs in the remaining bacon fat without touching them for 5 minutes. Flip the chicken thighs over, turn the heat down to medium-low and continue to cook until they are completely cooked through, about an additional 7 minutes. Remove the chicken thighs then chop them into 1" pieces.

Add the romaine to a large salad bowl and pour ½ cup of the dressing over the lettuce (add additional if desired), then toss to combine. Add the bacon, chicken, green chilies, tomatoes and pepper Jack cheese, tossing once more. Divide among salad bowls and top with the soft boiled eggs.
DID YOU MAKE THIS?
TAG ME ON INSTAGRAM TO BE FEATURED ON MY STORIES! @cookingwithcocktailrings