Johnnycakes with Ham and Scallion-Maple Butter
This is a "sweet meets savory" breakfast with corn griddle cakes (also known as johnnycakes or hoe cakes depending on what area of the country you are in) topped with thinly shaved black forest ham and scallion-maple butter.
This recipe is based on the famous thin and lacy johnnycakes of Rhode Island. They are made from part cornmeal and part flour with a crunchy crust from the cornmeal.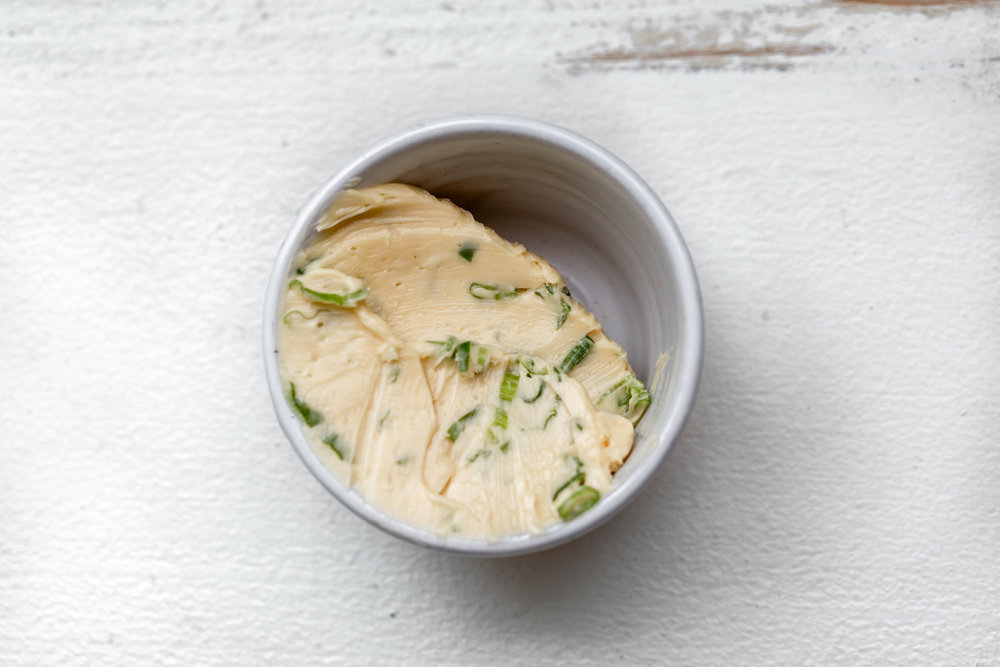 I like to think of them as a corn muffin top that you can eat a whole stack of. Johnnycakes can be eaten for breakfast, lunch or dinner so this recipe can be served for any meal, but I prefer it as a sweet and savory brunch option.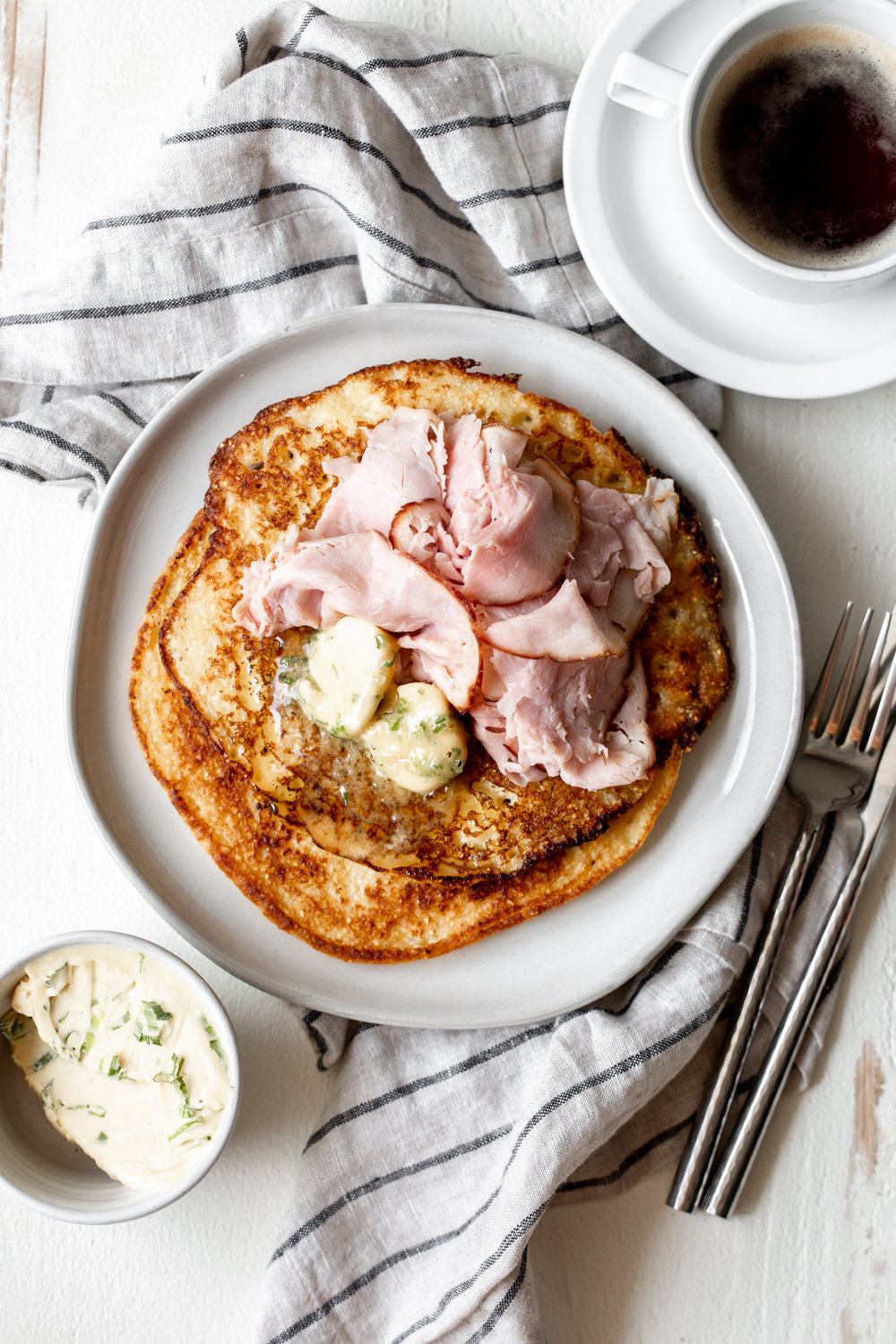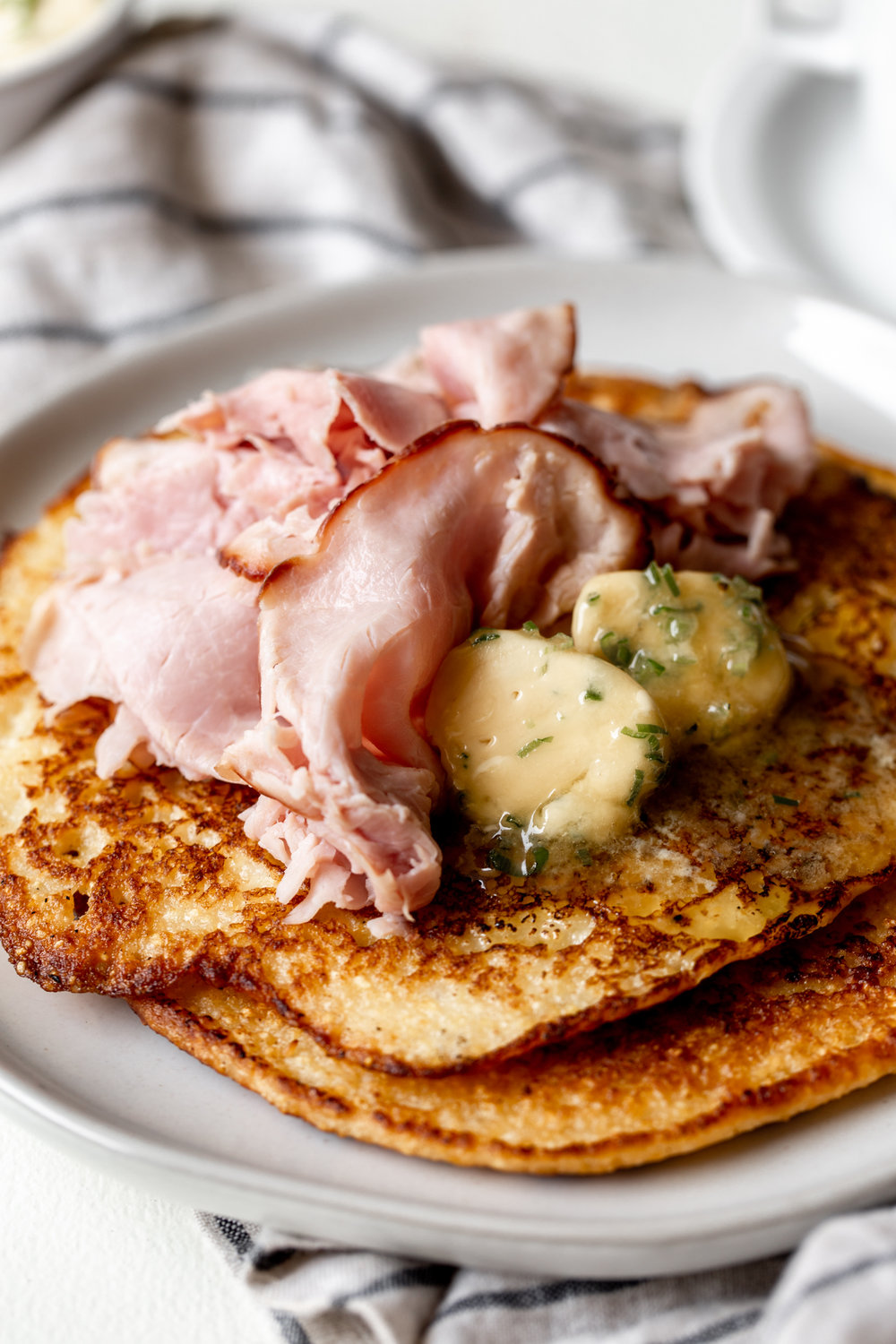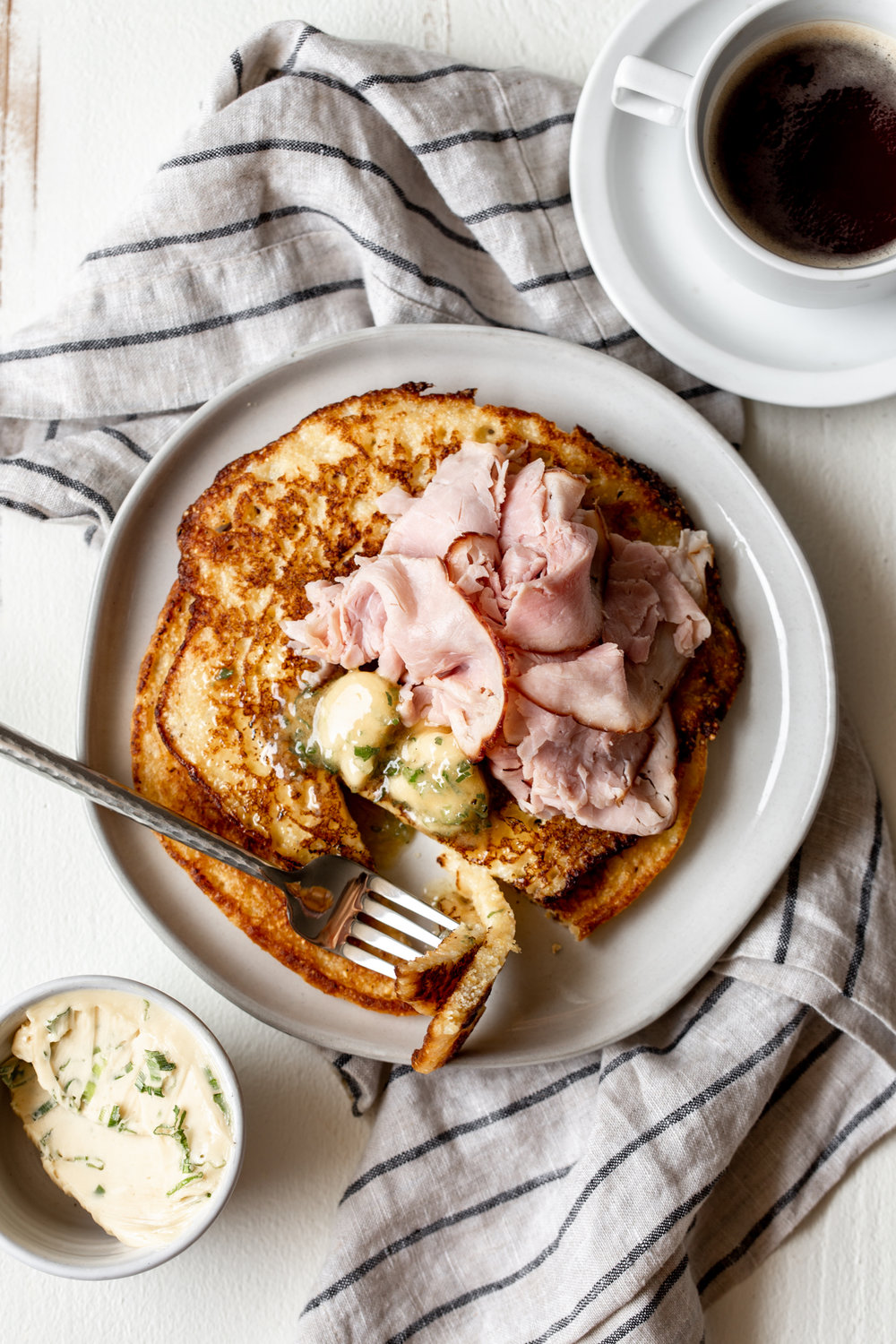 Johnnycakes with Ham and Scallion Maple Butter
For the scallion-maple butter:
For the griddle cakes:
1¼

cups

stone-ground cornmeal

¾

cup

all-purpose flour

1

teaspoon

kosher salt

1

tablespoon

granulated sugar

1¾

cups

low-fat buttermilk

¼

cup

bacon fat

(or vegetable oil)
For serving:
½

pound

shaved black forest ham
For the scallion-maple butter:
In the bowl of a stand mixer fit with the whisk attachment, add the butter, and milk and whisk until the mixture is light and fluffy. Add the maple syrup and continue to beat until completely incorporated. Add the green onion and mix until combined.

Remove to a small bowl. If not using immediately refrigerate and bring back to room temperature before serving.
For the griddle cakes:
In a large mixing bowl, whisk together the cornmeal, flour, salt and sugar. Stir in the buttermilk until just combined. The mixture should be the texture of heavy cream.

Refrigerate the batter for 20 minutes then heat a cast iron skillet over medium heat add 2 tablespoons of the bacon fat and heat through.

Drop the batter in 1/3 cup cakes onto the skillet and cook until golden brown on each side, about 2 to 3 minutes each. Remove and continue with the remaining batter.
DID YOU MAKE THIS?
TAG ME ON INSTAGRAM TO BE FEATURED ON MY STORIES! @cookingwithcocktailrings