Four Days in Nashville, TN
April 29, 2016 – May 3, 2016
Like any good trip of mine, this one was predominately centered around food. When I'm traveling, I don't want to eat things I can find at home. I want to try local cuisines and dishes which in Nashville means, hot chicken, BBQ and biscuits.
Over the course of the weekend, my boyfriend Aaron and I ate at a number of places.
Here are some of my favorite restaurants in Nashville, TN: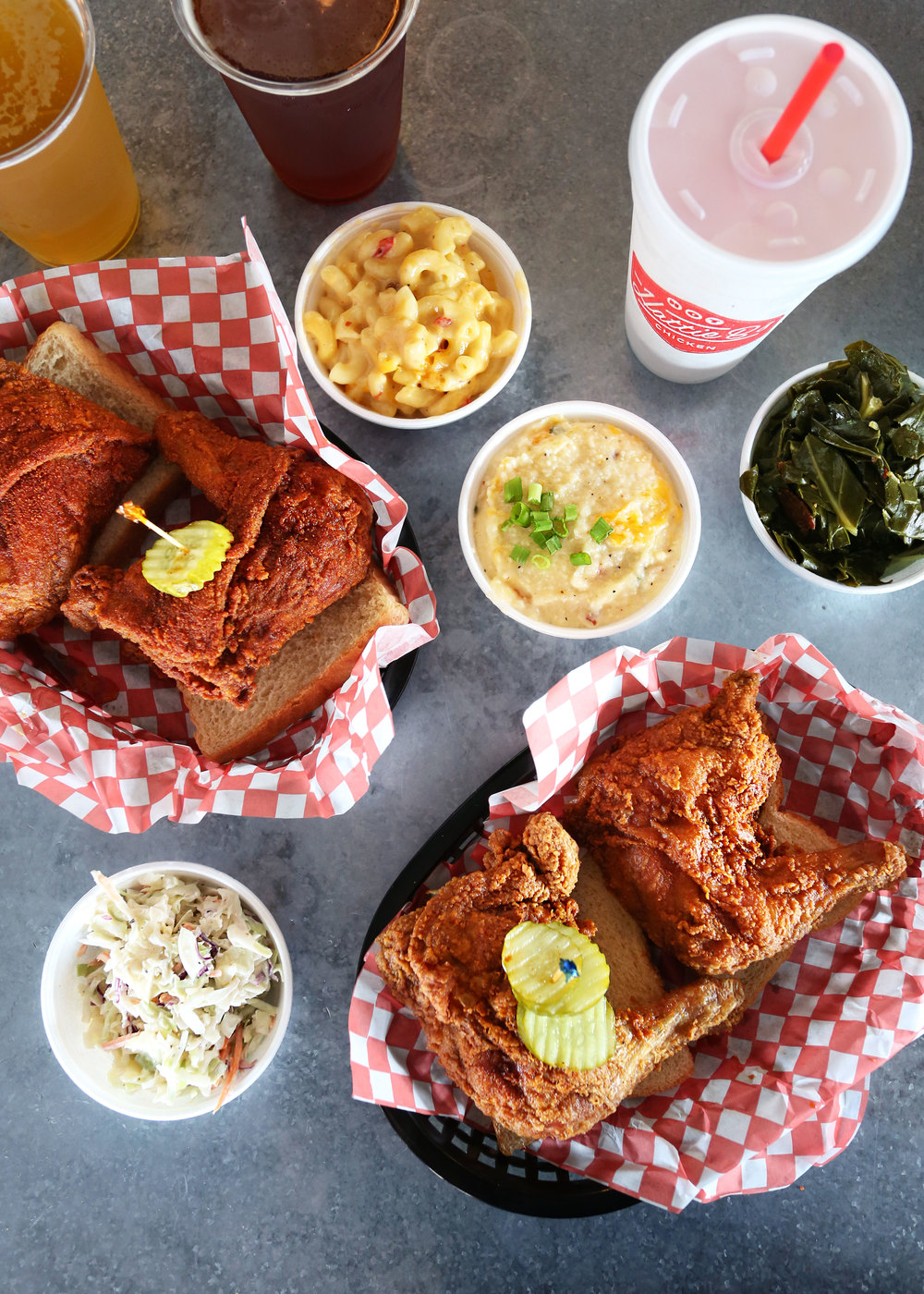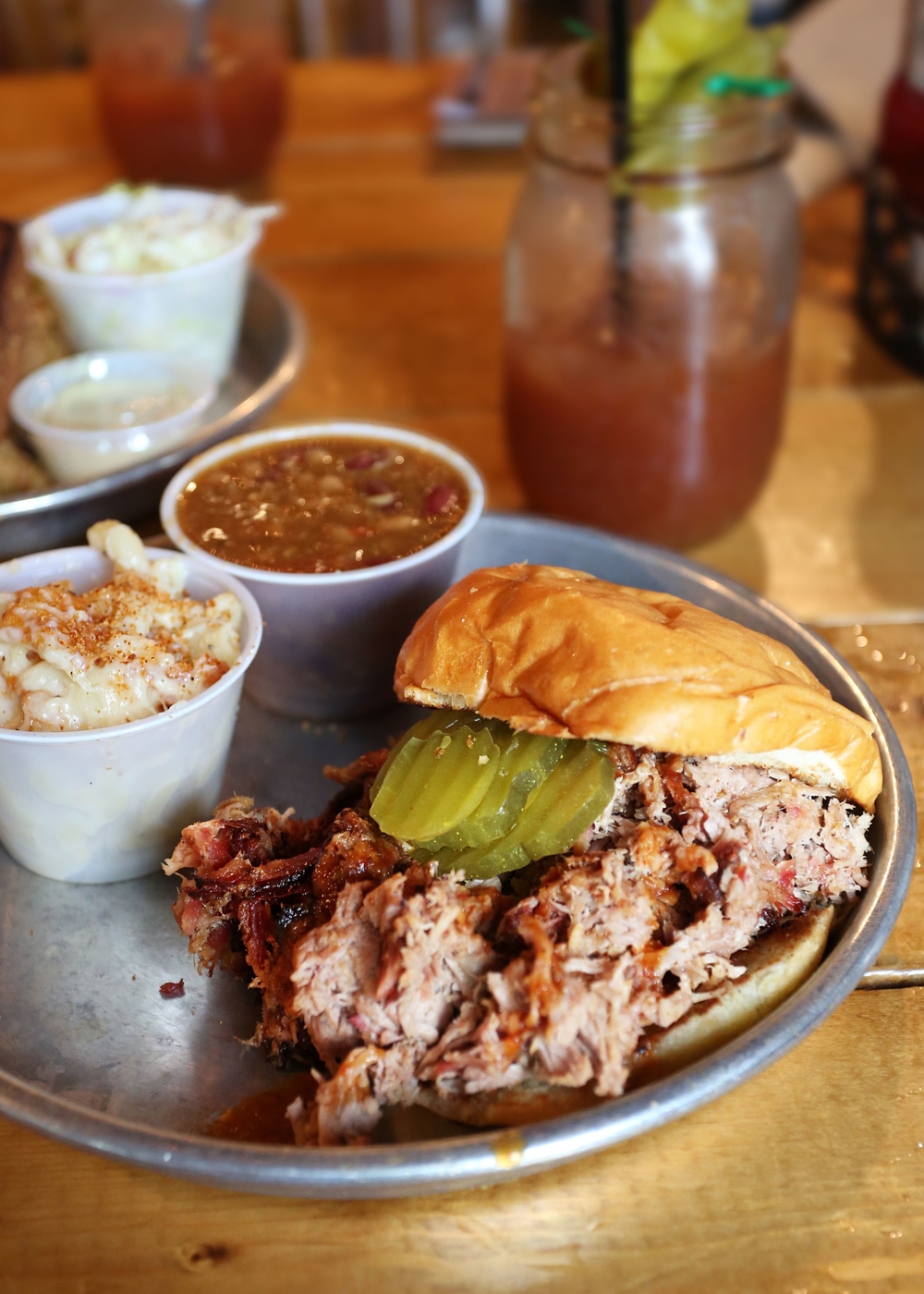 Edley's Bar-B-Que
The first stop on our Nashville food tour. Everyone always talks about the South being an amazing place for BBQ and there's a reason for that. The pulled pork sandwich was the best I've ever had. It was so moist, served on a potato bun with pickles, extra BBQ sauce and sides of baked beans and mac & cheese. My brother recommended that we try a catfish platter, which we thought was random so we originally dismissed him (sorry Josh). We reevaluated once we saw a waitress walk by with an order. We ended up ordering the catfish platter with cornbread, and it was the right choice. The fish was flakey and tender and battered in a cornmeal breading. I'm already craving more.
Hattie B's
This is THE spot for hot chicken. Tip: get there when the restaurant opens at 11am. We got in line at about 10:30am and by the time it opened the line was already around the block. We both got a large order of dark meat. I got mild heat, Aaron went with the original hot. We got a few sides to try as well. The skin was delicious and crispy with just the right amount of heat. Since it was a Sunday, they had a special side of bacon grits which were amazing when paired with the collared greens. I heard a myth that the first hot chicken was created when a wife found out that her husband was cheating on her. Legend has it she added a large quantity of cayenne to his fried chicken dinner to get him back. True or not, it's a great story!
Broadway Brewhouse
A bar right across the street from Hattie B's, Broadway Brewhouse is known for a drink called the "Bushwacker." It's an iced blended rum drink that tastes kind of like an alcoholic milkshake.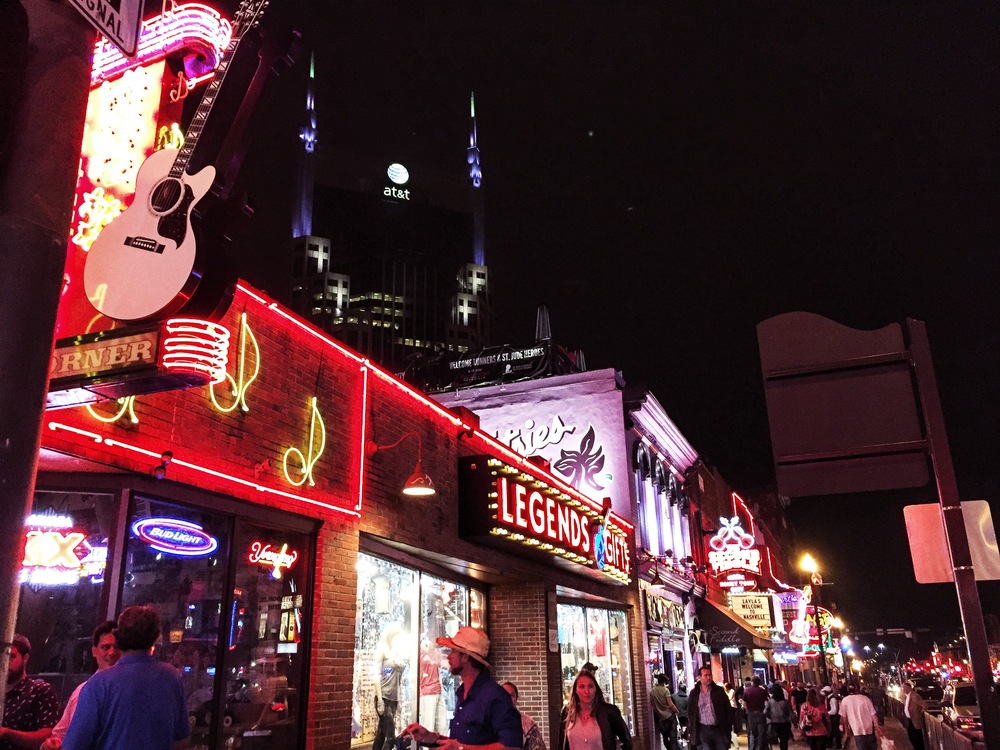 Patterson House
We met up with an old college friend and Nashville native at this cool speakeasy-esque bar. It was an older, nondescript building with a little porch and small sign. Had my friend not pointed it out, we probably would have driven right by. I love a good craft cocktail and this one did not disappoint. I ordered a gin based drink with rose and egg whites and loved how floral it was.
Pinewood Social
Described as a meeting place to "accommodate needs for morning, noon, and night," Pinewood Social offers activities such as bowling as well as bocce ball to accompany food and drinks. Unfortunately the bowling alley was all booked for the night. We had originally planned on just ordering a few drinks but the food menu just looked too good. We got a few small plates to share and it was definitely the right move. The cocktail list was extensive with awesome drink names like "gunboat diplomacy" and "memory county jail" but the standout for me was the food. We got the Thai spare ribs, which were so tender they fell right off the bone; as well as the fried broccoli with almond garlic dipping sauce and a side of charred Brussels sprouts.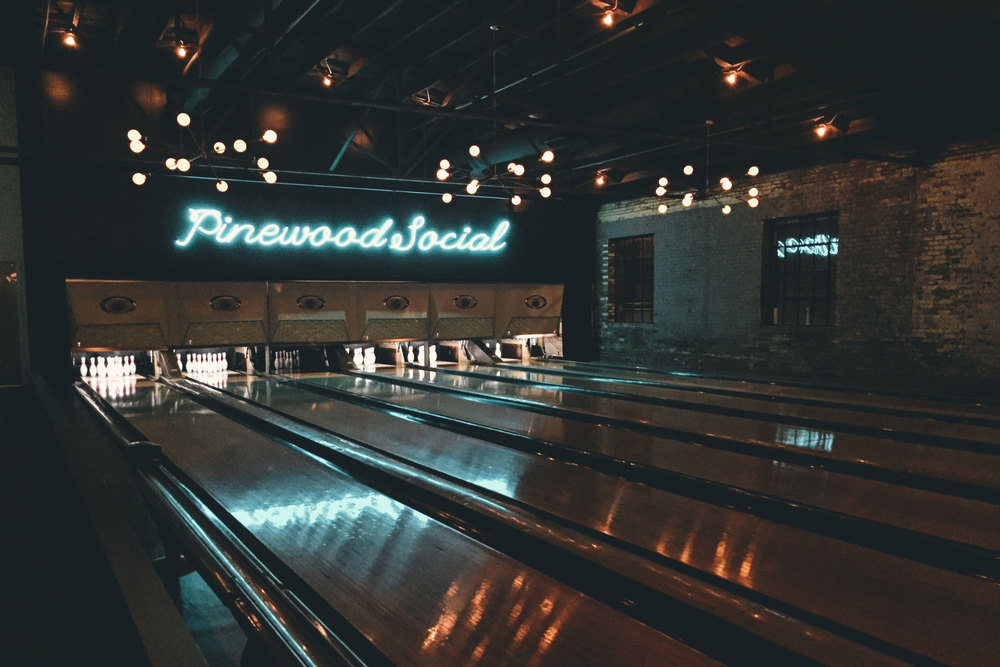 Biscuit Love
The bonuts are a "must" order: biscuit donuts. That is definitely the best hybrid I've heard since the cronut. I don't know why this hasn't caught on in more places, or perhaps I am out of the loop. Bonuts are little fried balls of biscuit dough filled with lemon mascarpone cream and served with blueberry compote. We also ordered the "nasty princess" a combination of the top two orders on the menu: a biscuit with a piece of hot chicken, aged cheddar and gravy.
Rolf & Daughters
The space is described as "industrial chic" and is located in the Germantown area of Nashville. Their menu is constantly changing seasonally but they are known for their house-made bread with seaweed butter. While every dish we ordered was delicious, my top two were the lamb sausage with English peas and pistachio as well as the malfade pasta with maitake mushroom alfredo.