While I love serving these as an elevated appetizer for holiday gatherings like Christmas or New Years Eve, they can also be paired with a perfectly seared steak, roasted chicken or an accompaniment to brunch.
The key to these potatoes is boiling them until they are tender first then smashing and pan frying them until so they are light and fluffy on the inside and crispy on the outside. If you can't find creme fraîche, substitute with sour cream.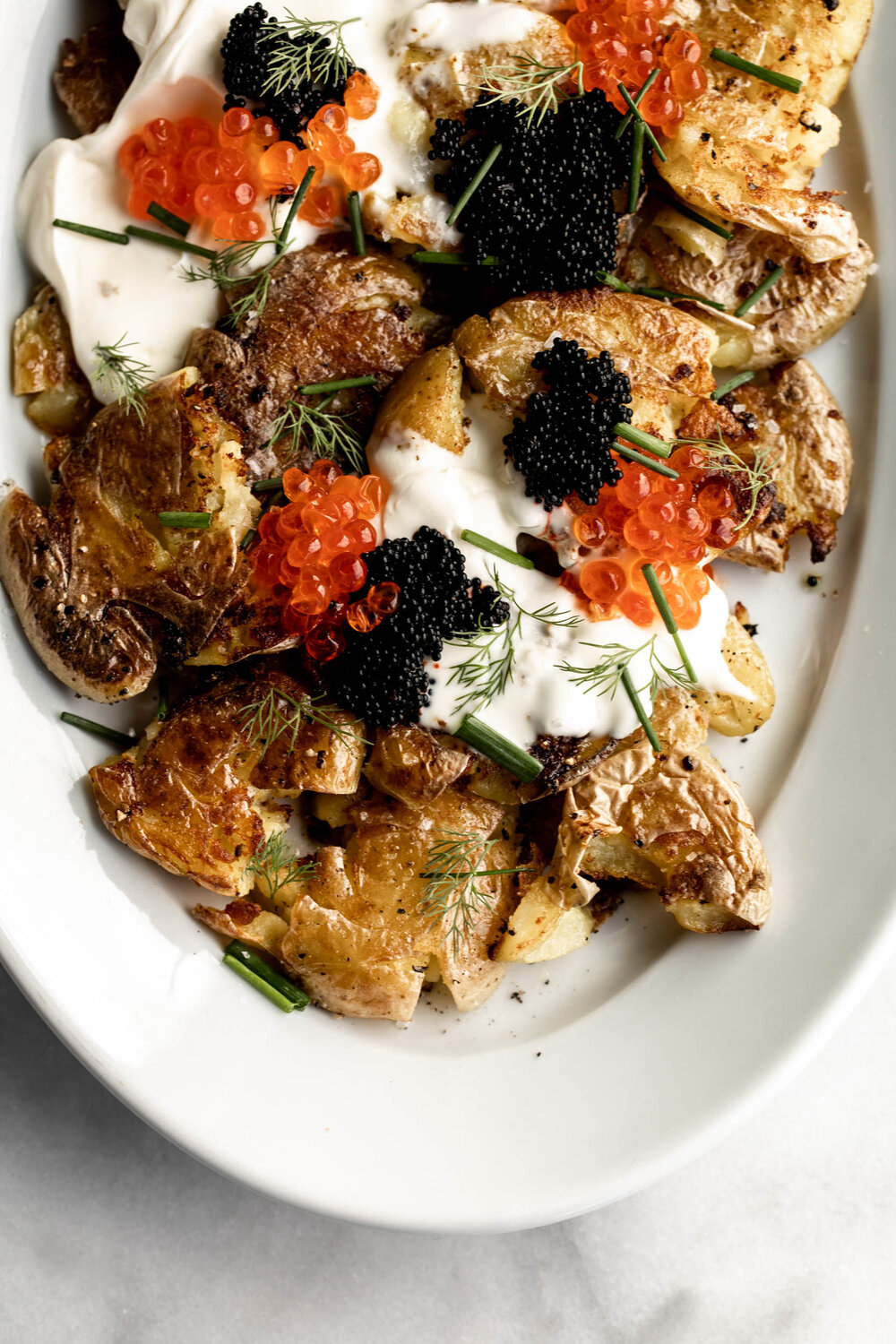 Crispy Smashed Fried Potatoes
Add the potatoes to a large saucepan, cover with water by 1-inch and bring the water to a boil. Cook until fork tender, about 15 minutes. Drain and let the potatoes completely dry.

Heat a large cast iron pan over medium heat, add the olive oil and heat through. Working in batches if needed. Add the potatoes using the flat side of a spatula to press down and smash them. Season with salt and pepper then add the garlic to the pan.

Fry the potatoes until the outside is crispy, about 3 minutes. Use a spatula to carefully flip the potatoes and continue to fry on the other side until golden brown, about an additional 2 minutes.

Remove to a serving platter and top with creme fraiche, caviar, roe, chives and dill. Serve immediately.
DID YOU MAKE THIS?
TAG ME ON INSTAGRAM TO BE FEATURED ON MY STORIES! @cookingwithcocktailrings