This simple salmon recipe comes together in under 30 minutes and can be served alongside a salad or with rice and seasonal roasted vegetables. The sauce is made from a simple mix of orange zest, grated ginger, a touch of vegetable oil and red pepper flakes.
Keeping the fillet in one piece so it's a full half of salmon makes for an impressive entree when entertaining. The salmon is arranged over slices of oranges and can be divided onto plates from there, for a more rustic, family-style of serving.
Roasted Orange Ginger Salmon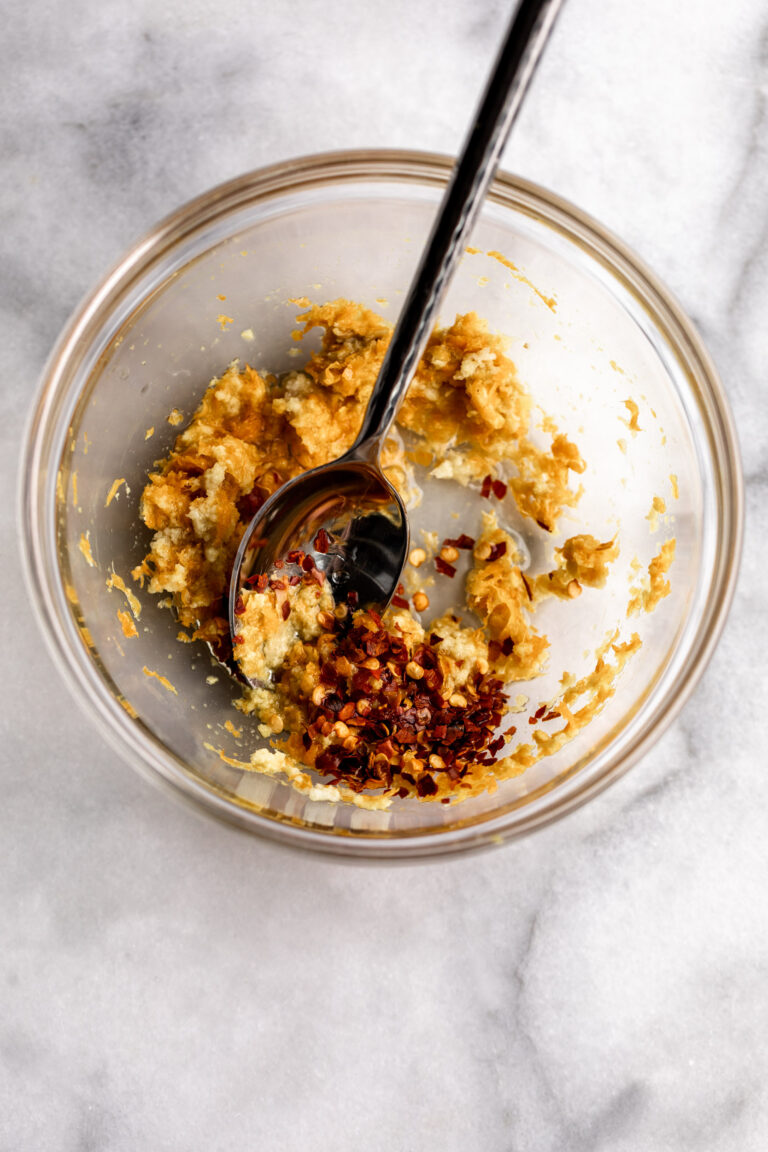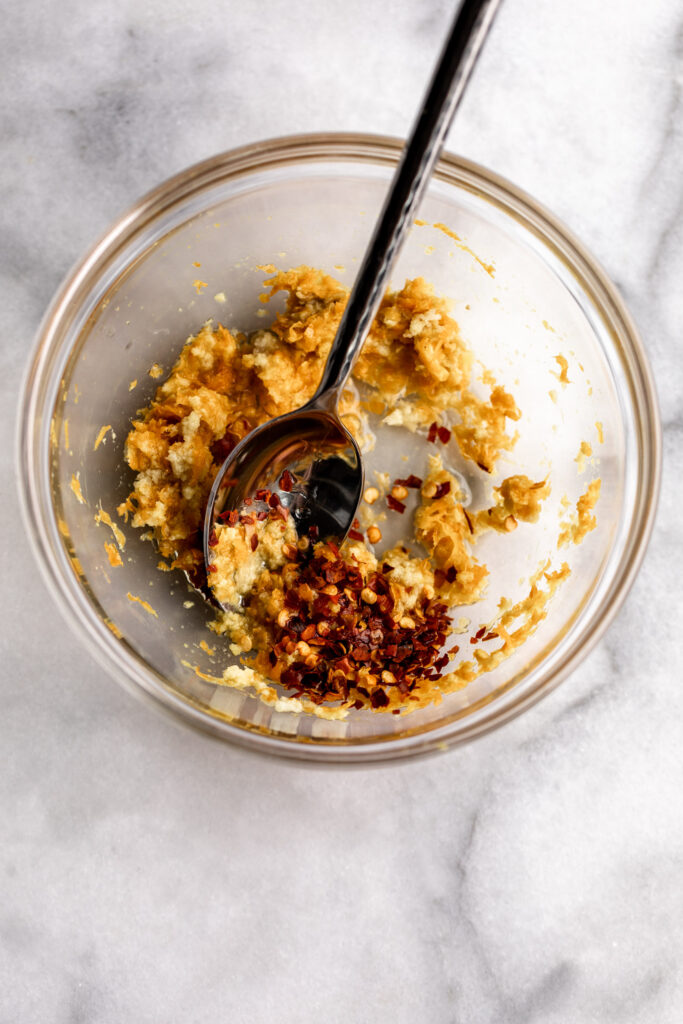 What kind of salmon should I use?
While the most common type of salmon sold in stores is Atlantic salmon, there are many other varieties. Atlantic salmon is much fattier and thicker so it takes a bit longer to cook. I used the Copper River Sockeye variety in this recipe. It's a fish with a firm texture, robust flavor and deep orange-red color. Every year during the months of May through September, three types of wild Alaskan salmon, King, Sockeye and Coho return to the Copper River as they head 300 miles up the river to spawn.
Sockeye, also known as red salmon, is an extremely lean fish. Because it is thinner and leaner it can overcook quickly so I recommend keeping an eye on it as you bake the salmon.
If swapping Atlantic variety for Sockeye in this recipe, you may need to add a few additional minutes to the cooking time (it will take closer to 12 to 15 minutes to cook). You can also use steelhead trout in this recipe based on availability. The fish is similar in color and texture, making it an easy swap.
Read more about Copper River salmon here.
Key Ingredients in This Recipe
Orange zest – The orange zest is the grated outer skin from the citrus. It adds a concentrated orange flavor. Orange juice will water down the recipe and steam the salmon rather than roast it. Use a zester or microplane to remove the zest. If you don't have a zester use a paring knife or vegetable peeler to remove the rind and finely chop it.
Ginger – To easily peel ginger, use the a spoon to carefully peel the knob of fresh ginger.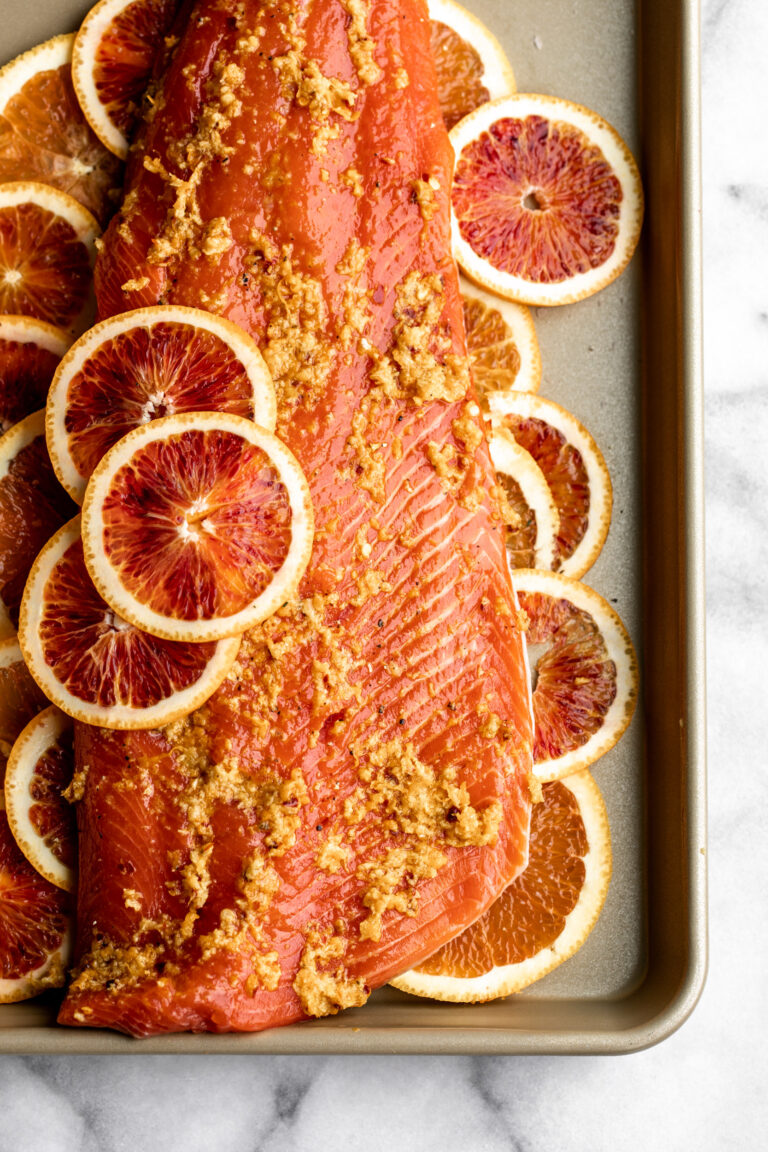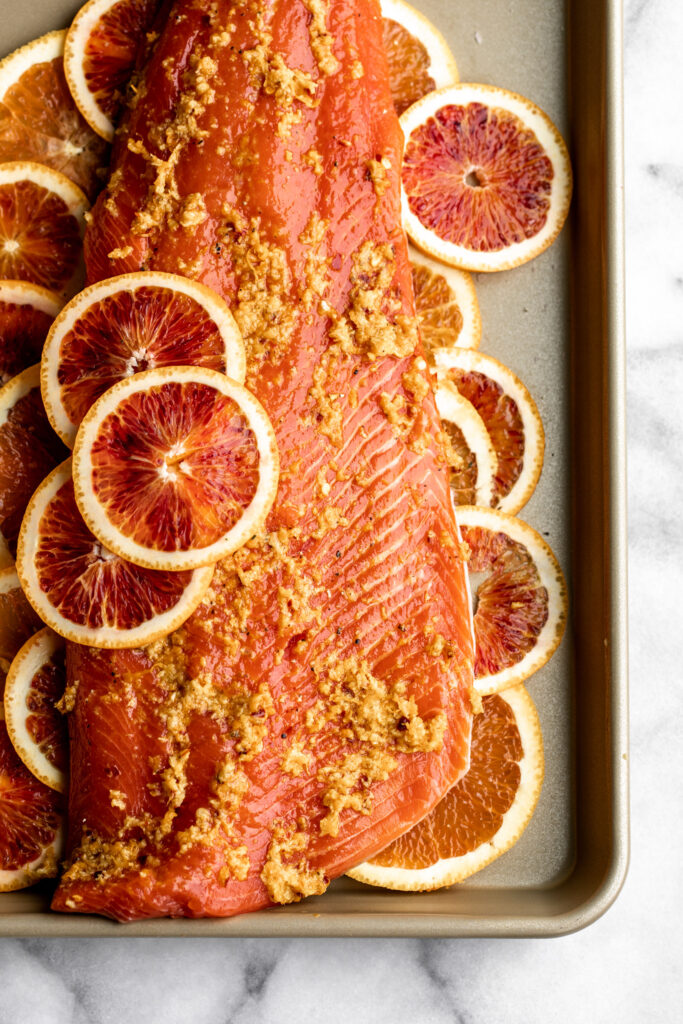 How to Make Roasted Orange Ginger Salmon
Step 1:
Preheat oven to 425ºF (220ºC).
Step 2:
Arrange slices of orange on a baking sheet.
Step 3:
Lay the fillet down over the top season with salt and pepper.
Step 4:
In a small bowl stir together the ginger, orange zest, vegetable oil and red pepper.
Step 5:
Spread the orange mixture over the fish and roast until just cooked through, about 8 to 10 minutes.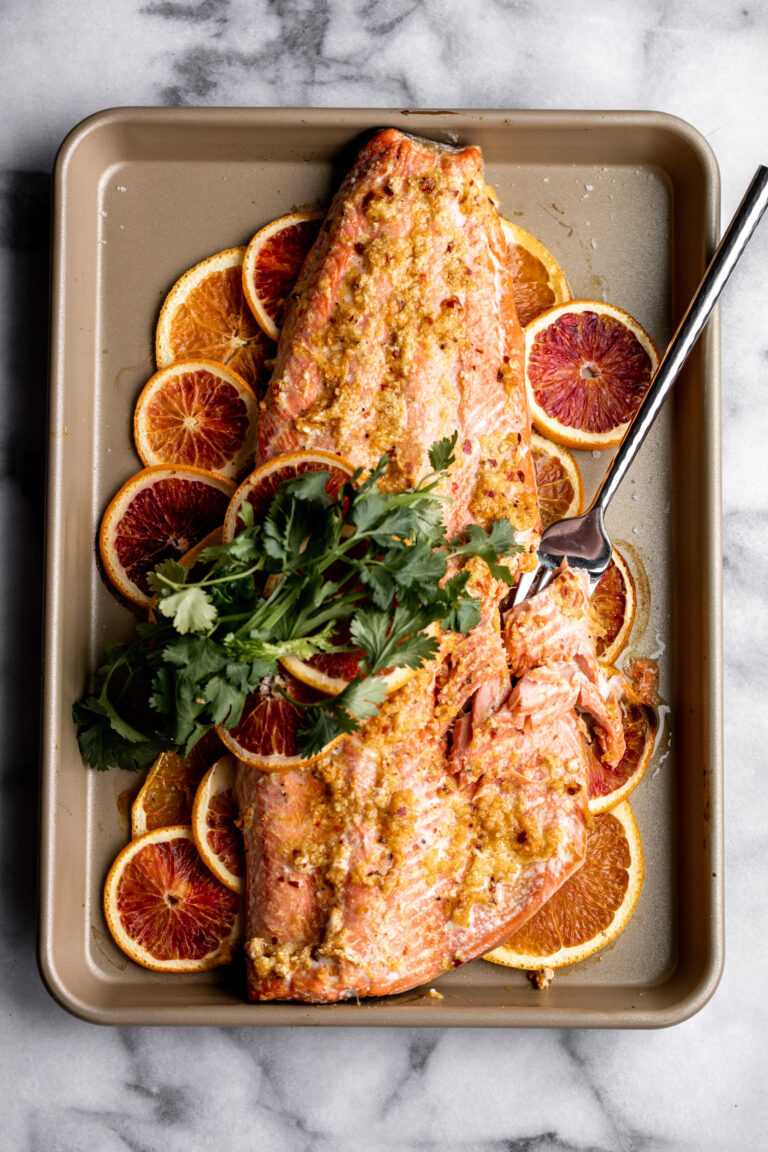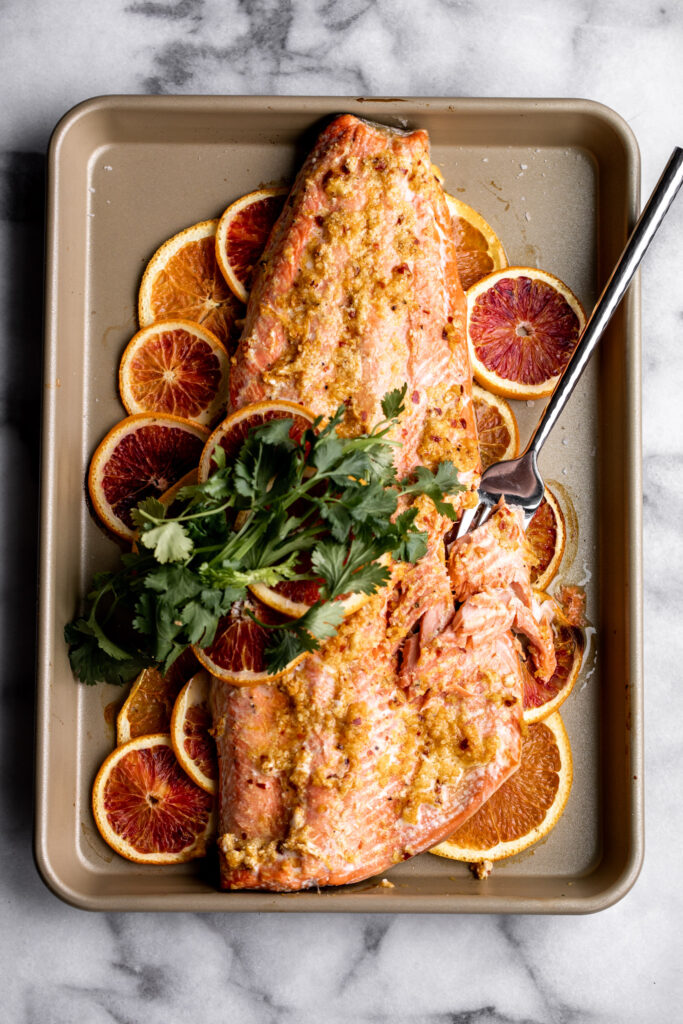 Other ways to Serve This recipe
The salmon with orange ginger can be the star of your meal or add it to a grain bowl and serve over a base of arugula and crispy rice. Top it with diced avocado, cucumber, green onion and spicy mayonnaise or a bit of white wine vinegar.
Break up the orange ginger salmon from this recipe and serve as lettuce cups.
Make this recipe on the grill instead to add a smokey flavor.
Swap the vegetable oil for olive oil if desired.
Add a tablespoon of soy sauce for an umami flavor.
Because the salmon is laid over orange slices there is no need to line a baking sheet with aluminum foil or parchment paper. The orange slices keep the fish from sticking.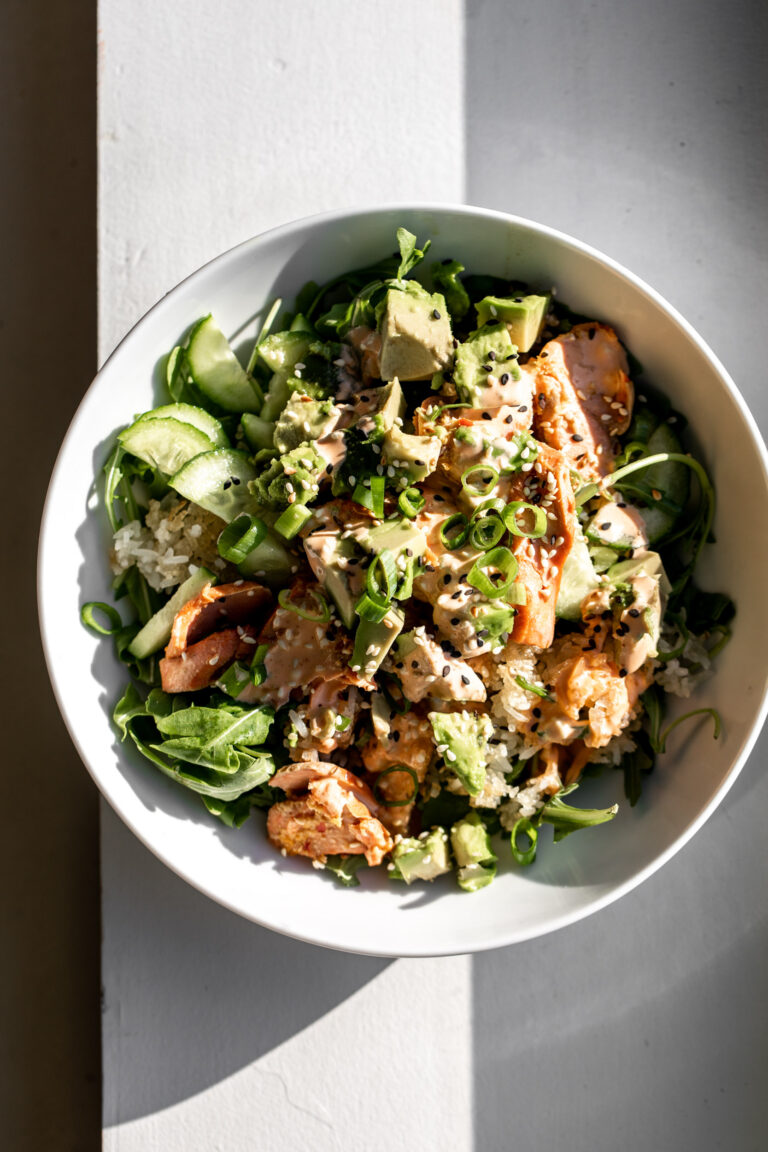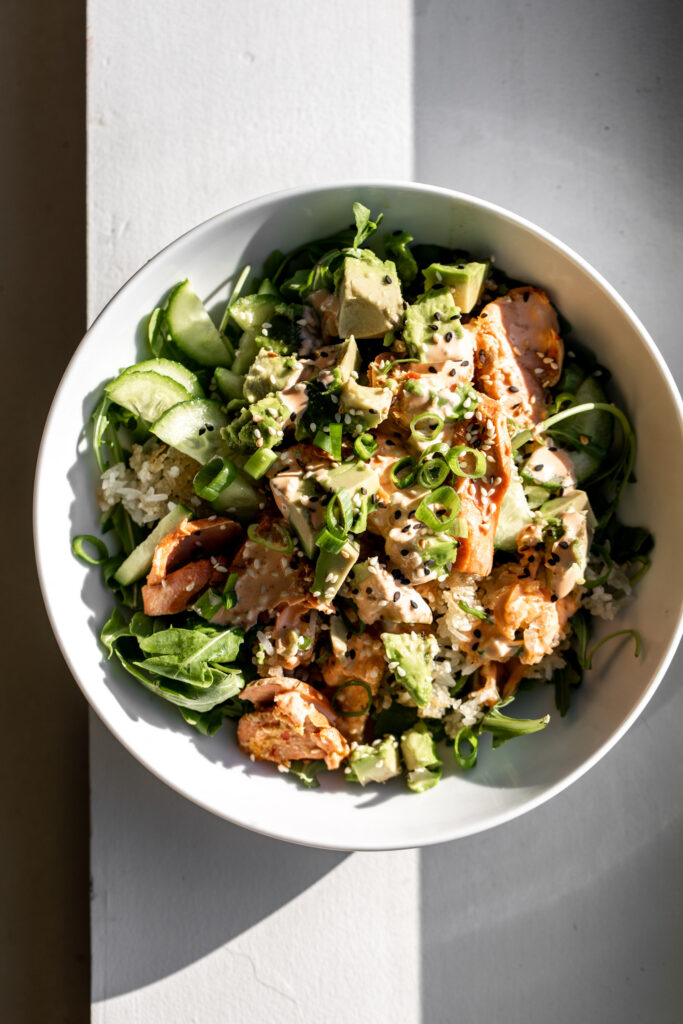 Other Recipes to Try
If you enjoy this baked salmon recipe, I recommend checking out some of these:
Roasted Orange Ginger Salmon
2

medium cara cara oranges,

thinly sliced

1

medium blood orange,

thinly sliced

1

(2-pound)

Sockeye salmon fillet,

Kosher salt,

as needed

Freshly ground black pepper,

as needed

1

tablespoon

grated ginger

1

tablespoon

orange zest

1

tablespoon

vegetable oil

1

teaspoon

crushed red pepper

½

cup

packed cilantro
DID YOU MAKE THIS?
TAG ME ON INSTAGRAM TO BE FEATURED ON MY STORIES! @cookingwithcocktailrings