My friend Kirsten and I wanted to see the phenomenon and decided we would get up early to drive to the poppy fields. LA traffic is the worst (if you haven't heard) so we wanted to time our trip around potential delays. Since early morning or around sunset are best for photos – the less shadows you have on images the better – we made a pact to get up early to get started on the drive. We hit a few roadblocks along the way but ultimately it made for a better story. We picked up on some helpful tips I thought I might share.
California Day-trip: Lake Elsinore Poppy "Super Bloom"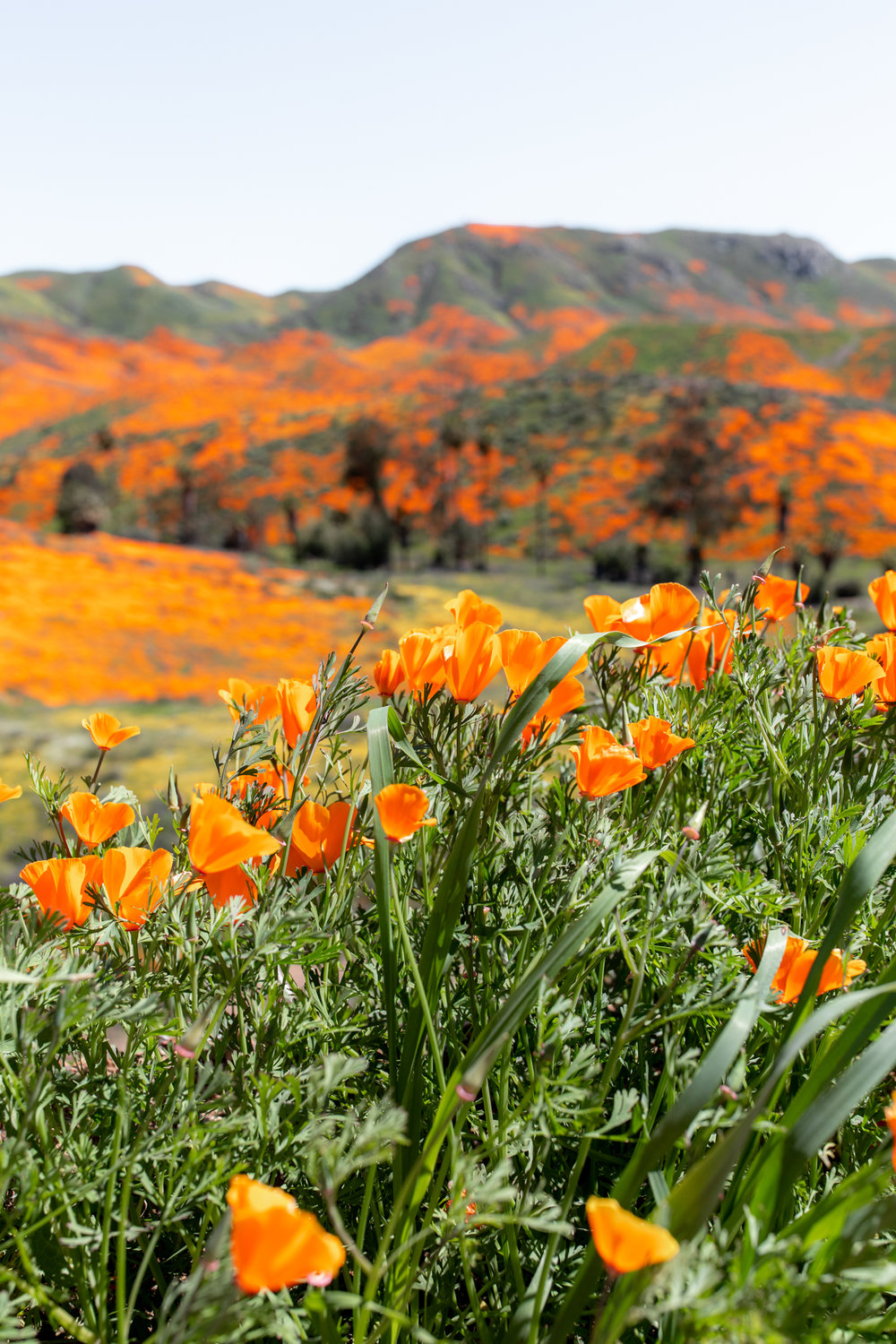 What is the Super Bloom?
The California poppy bloom occurs every year but not to the extent that it has of this spring. Thanks to all the rain we've been getting in Southern California this past winter the hills are covered in an explosion of the bright orange flower. The bloom lasts for a few short weeks from mid-March to early-April.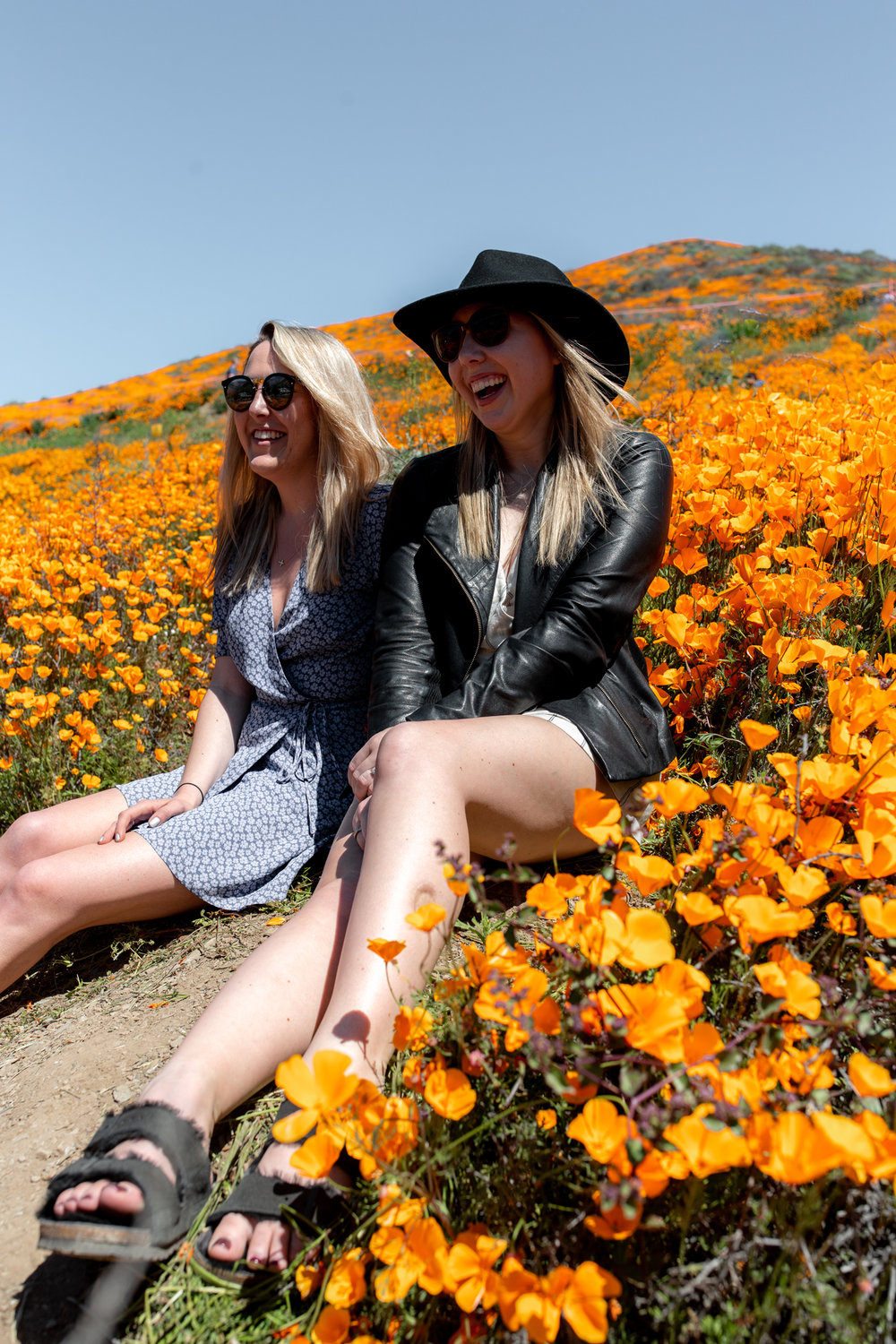 Our Day
6am
I showed up to my friend Kirsten's house with coffee (the only thing open this early is Starbucks).
6:30am
After breaking my way into her backyard and knocking on her window and  after multiple phone calls Kirsten finally woke up and we got on the road.
8:30am
We arrived at Antelope Valley poppy reserve to what we thought would be photogenic fields of blooming poppies. Turns out it was only around 45ºF there that morning so the poppies were closed up. It was also more of a hike than anticipated (we were not dressed appropriately). We still walked around for a bit.
9:15am
We made the decision to drive down to Orange County to the Walker Canyon poppy fields in Lake Elsinore. It would be a long drive but since we got up early we were absolutely determined to see these beautiful blooms.
11:30am
After some traffic we rounded the corner on the freeway and were greeted with gorgeous hills covered in bright orange poppies. This is was what we came for. It must have helped that the weather was also significantly warmer at this location.
12pm
Parking was a nightmare. This area is in no way prepared for the number of people there to take photos and ogle the flowers. Hot tip: When you get off the exit drive all the way down to the end of the road and park on the side. People seemed to just panic and park right away, but there was a second entrance further down that was less crowded.
1pm
We walked through the fields (staying on trails only!) and took photos of the natural beauty. I am so glad that we took the time to see it. It was such a striking image that photos don't do it justice. Even thousands of tourists couldn't take away from the incredible sight of lush green hillsides covered in flowers.
1:30pm
Mandatory "In-n-Out" stop in Irvine on the way home for protein-style, animal-style burgers with animal-style fries and a Neapolitan shake. For those who don't know the off menu items from the West Coast chain – "protein-style" is a burger wrapped in iceberg lettuce; "animal-style" is In-n-Out's signature, served with grilled onions and their "special sauce" which is really just Thousand Island dressing. "Animal-style fries" come covered in melted cheese, grilled onions and sauce as well. And a "Neapolitan shake" comes with chocolate, vanilla and strawberry segmented in the cup so as you drink the milkshake you get a little bit of each flavor.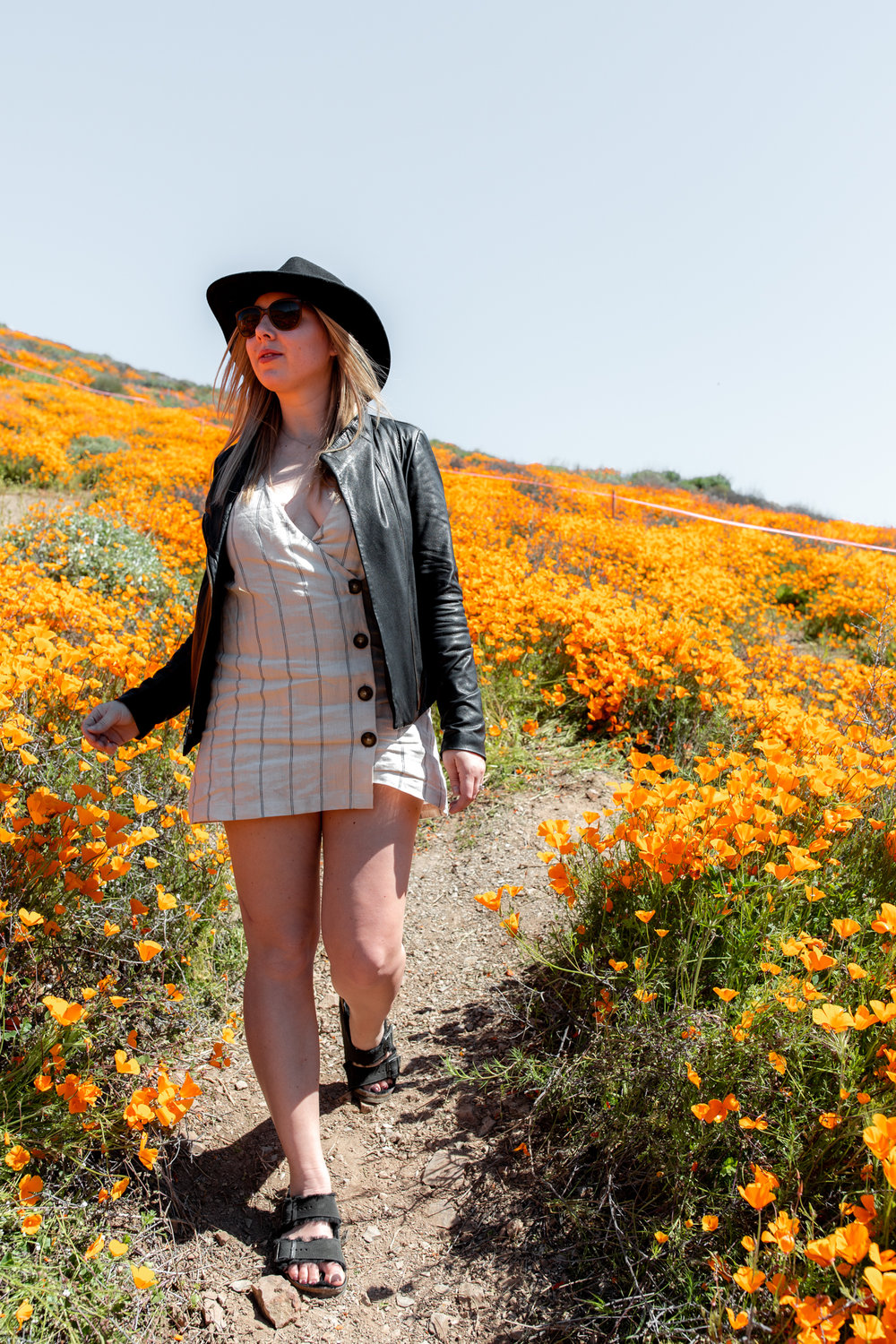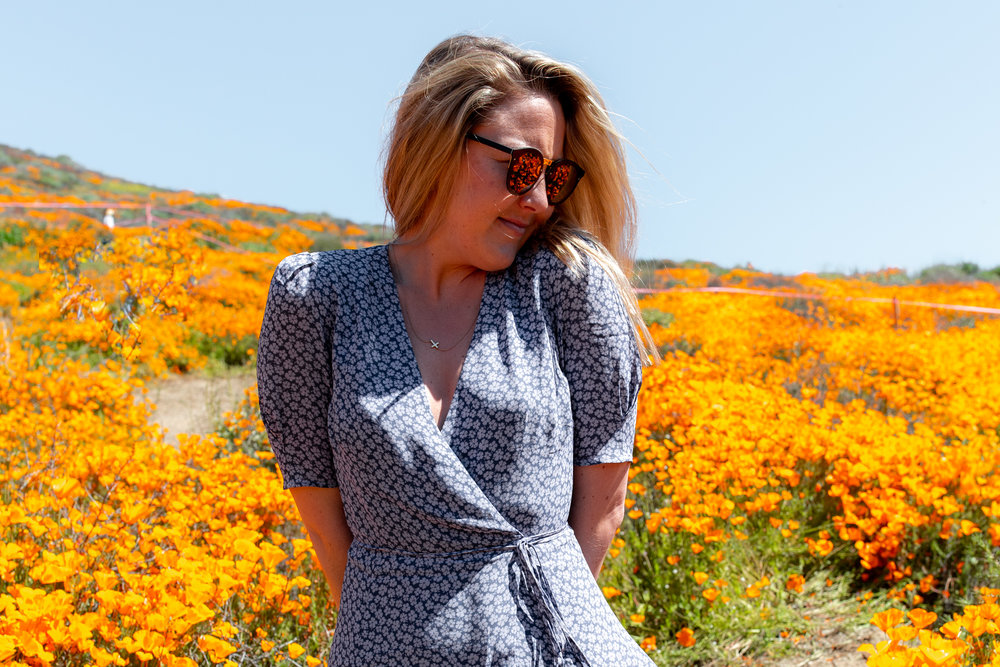 More About the Super Bloom
The state of California is huge and coming from the East coast it never ceases to amaze me that you can drive for 10 hours and still be in the same state. Growing up in New Jersey you could drive one hour and be in New York or Pennsylvania. I've tried to take advantage of what Southern California has to offer and make small day trips to different areas undeterred by traffic.
Be respectful to the area you are visiting. The town of Lake Elsinore briefly shut down visitation to the poppy fields this week due an excessive number of people. The mayor of Lake Elsinore called it a "poppy apocalypse". The town is back open but to make sure it stays that way abide by some guidelines. Just be a good person is a good start – be aware of your surroundings. Here are some other tips you may find helpful as well.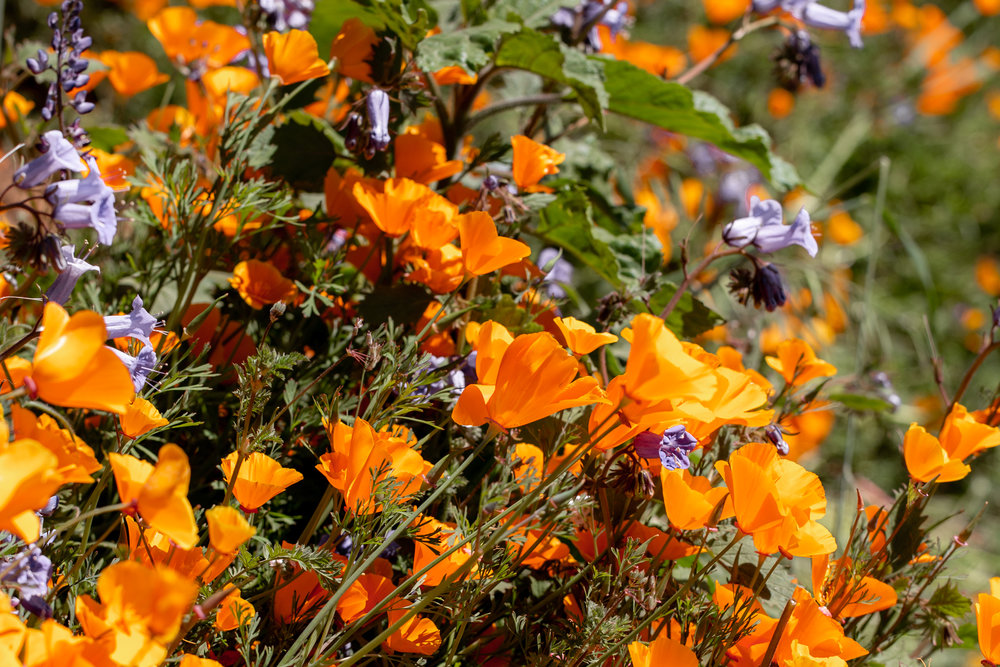 Tips for Seeing the Poppy Superbloom
Get there early. Wake up and jump in the car.
Dress appropriately. This is something I didn't expect. I kept seeing bloggers in cute outfits, not exactly the right attire for hiking in fields that had some steep inclines. Wear sneakers with your dress (but be careful of flowy dresses – there's wind).
Stay on the marked paths. I cannot stress this one enough! Don't be an asshole and trample the flowers or go off the dirt paths just to get a photo. There are specific areas you can access and that also provide angles to take photos to make it look like you are surrounded by flowers but don't sit or lay in the middle of an untouched field. Leave no trace of being there.
Remember you are in nature. There are snakes and other things out in the fields so just be aware.
Don't pick the flowers. It's not just rude, it's also illegal. Be sure to tell any small children that.
Enjoy the natural beauty. Take your photos then sit back and take in the sight.