Wedding Weekend in Santa Barbara
June 1, 2018
Aaron and I got engaged on March 31, 2017 and immediately settled on a summer wedding. He proposed at Heroes Garden, a beautiful spot at Pepperdine University overlooking both Malibu and the Pacific Ocean. We had met and started dating while we were studying abroad through Pepperdine in Lausanne, Switzerland in 2011. We wanted our wedding to be close enough location-wise to easily plan the festivities from our home base of Los Angeles but far enough to make it a destination for a wedding weekend. We settled on Santa Barbara, just an hour and a half (depending on crazy LA traffic of course).
We had also settled on the wedding venue – the courtyard of the Santa Barbara Historical Museum, a beautiful spot, combining a sense of history with the beauty of a garden. And as an added bonus, we could hold the reception in an adjacent courtyard – no need to waste time and effort driving to another place.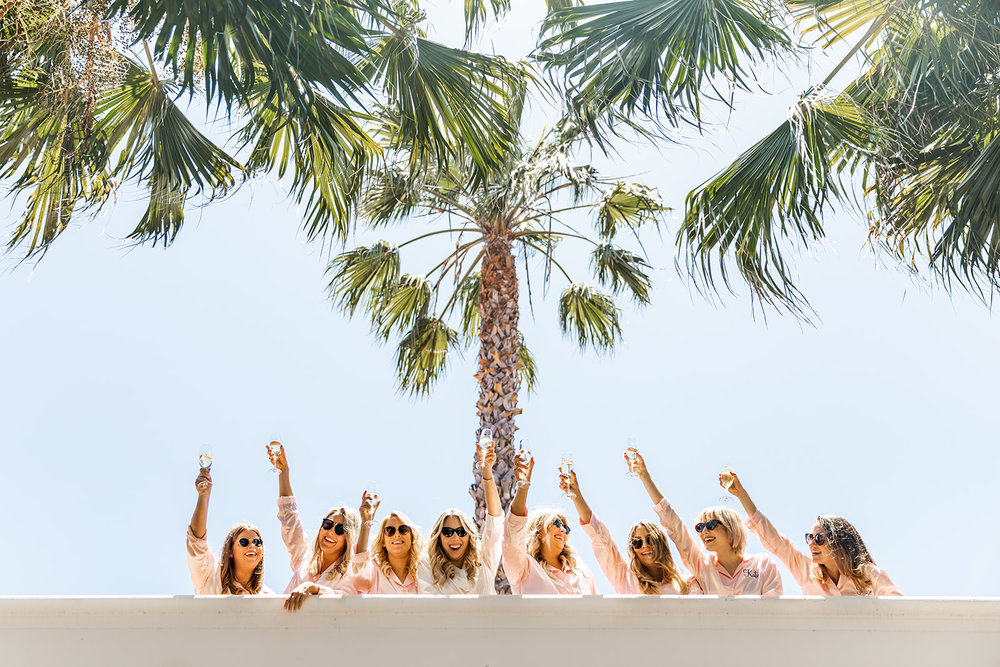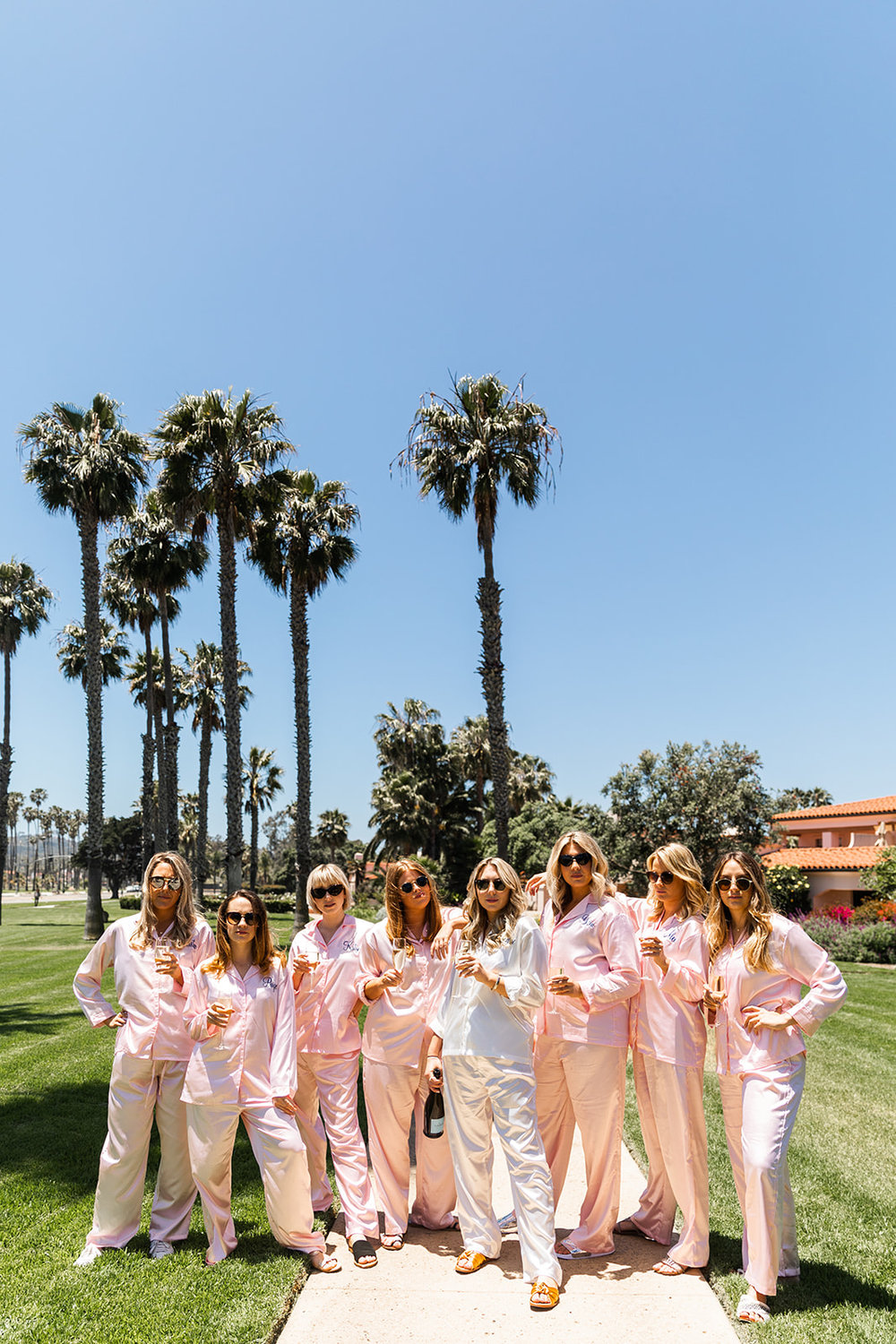 After a smooth ceremony rehearsal we kicked the weekend off with a welcome party for all of our guests since most traveled from out of town. It was held at a local modern brewery, Topa Topa, with food provided by the restaurant next door, the Nook. Along with beer and wine, guests enjoyed bites including mini crab cakes, sliders, chicken taquitos and soft pretzels. We greeted our guests and drank the night away, locally brewed saison in hand.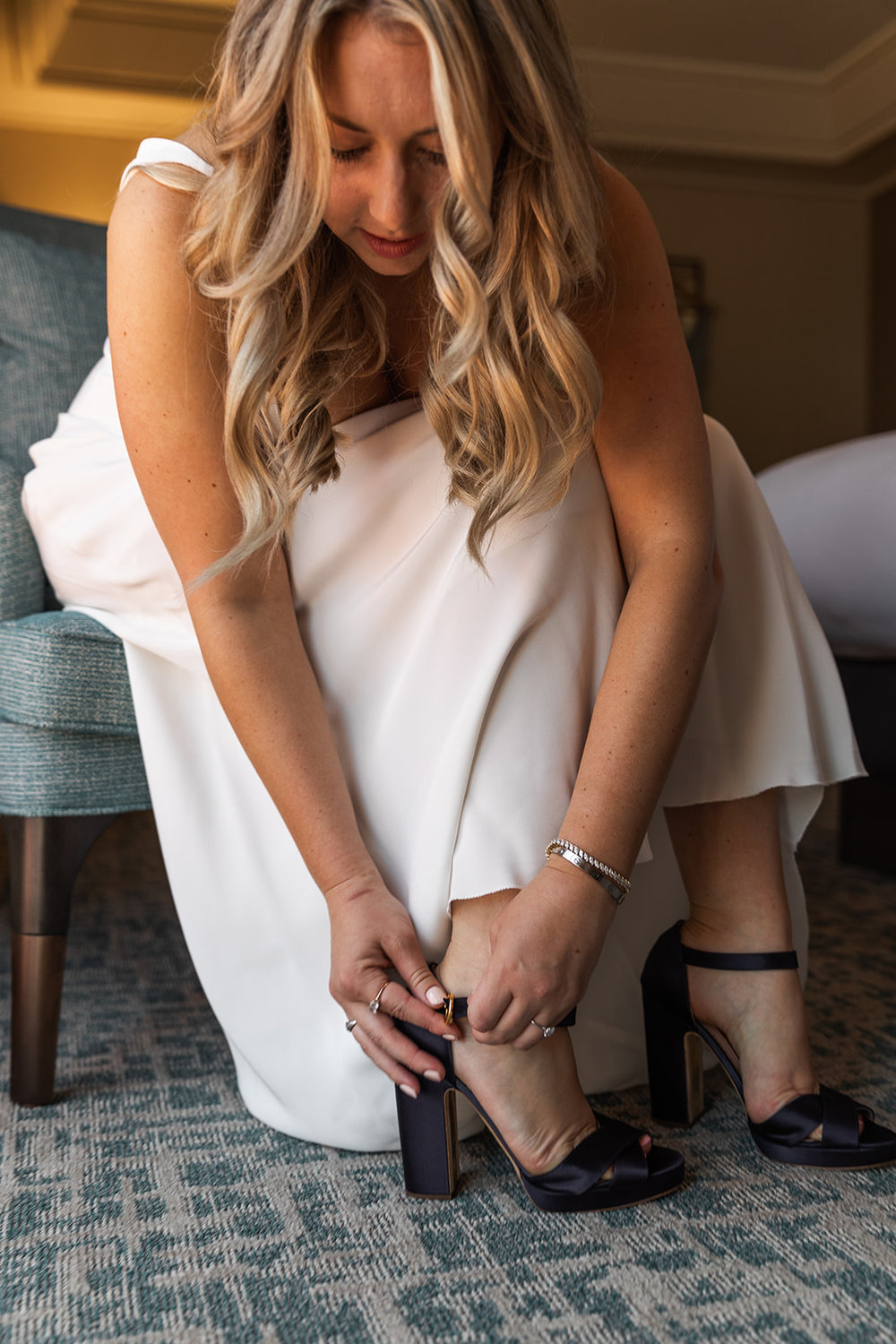 While the fun of the night before made waking up a bit harder than usual, the bridesmaids and I had early appointments for hair and makeup while the groomsmen headed off for a leisurely brunch. In matching pink and white silk monogrammed PJ's we brought all the caffeine we could find and got ready in the hotel salon. When I walked back up to the bridal suite at the Hilton Santa Barbara Beachfront Resort where all of our guests were staying, I was surprised by my bridesmaids with a room filled with decorations and balloons, champagne, truffle fries and cheeseboards.Naturally a photoshoot followed before my mom helped me slip on my dress and head off to the venue.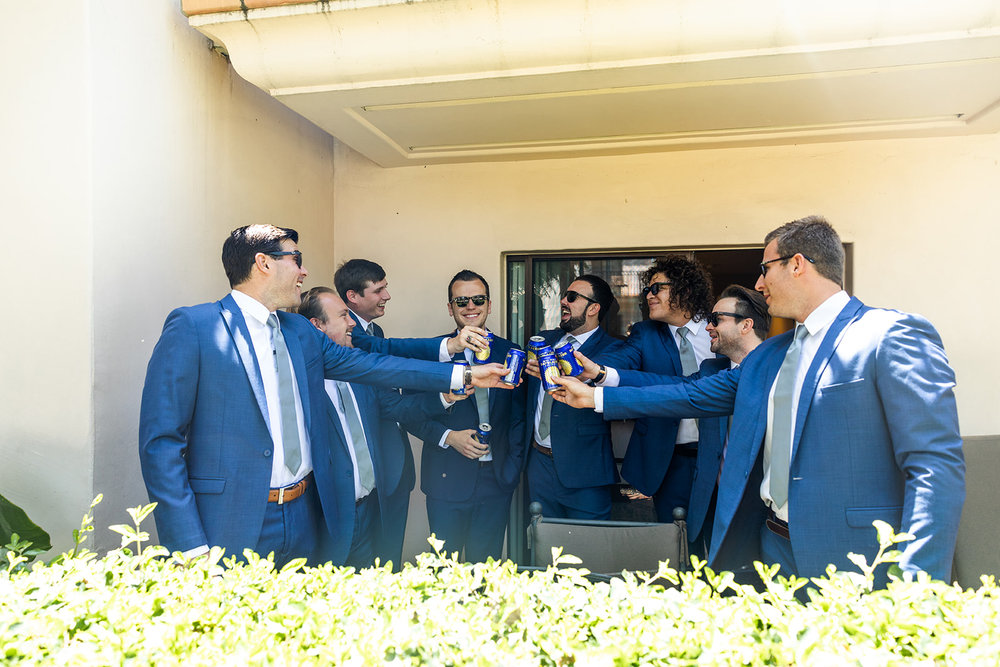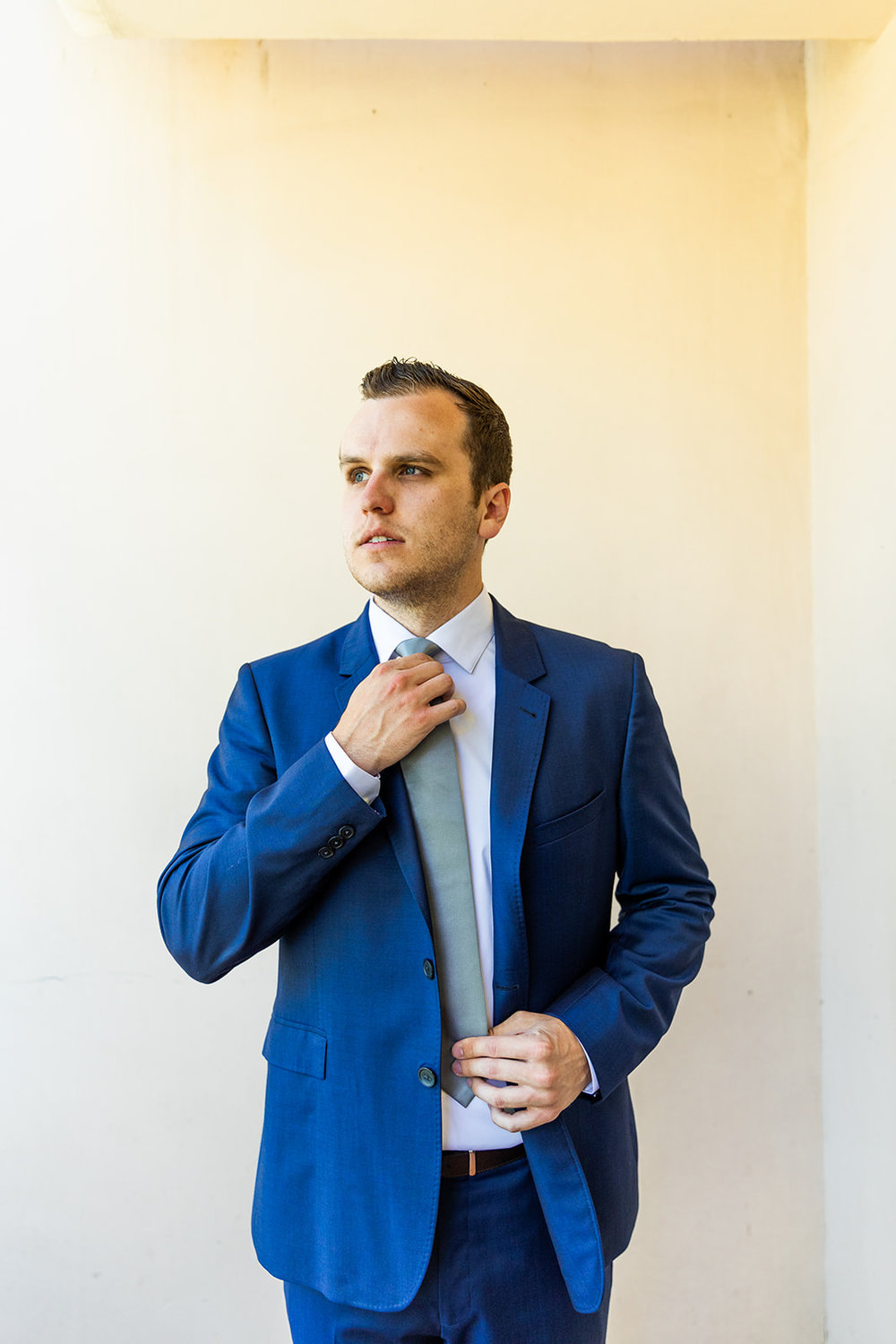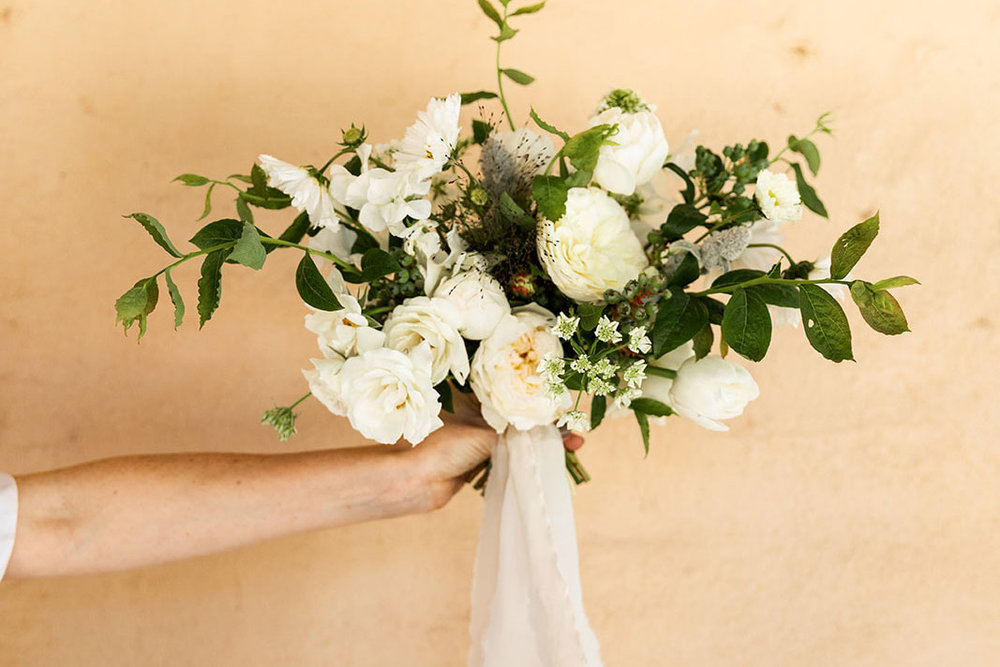 Aaron and I wanted to do our wedding our way so to keep things running smoothly we decided to do a "first look" and see each other before the ceremony. We felt that taking all of our formal wedding photos before guests arrived would be the most efficient route (we're not Type A at all – I don't know why you would think that!). We rotated in families, siblings, friends, bridesmaids and groomsmen before hiding away in the suite with the wedding party while our roughly 130 guests began to show up for the ceremony. We toasted with champagne and took an absurd amount of Polaroids while we waited.
The butterflies started. I wasn't nervous until I saw all my friends and family sitting in rows waiting for Aaron and me to be the center of attention. As I stood next to my parents and lined up for our walk down the aisle I couldn't help but feel like my heart was so full. The wedding party which consisted of Aaron's and my closest friends and siblings were all laughing and telling jokes, keeping us relaxed and making sure we each had our last checks to ensure we looked our best.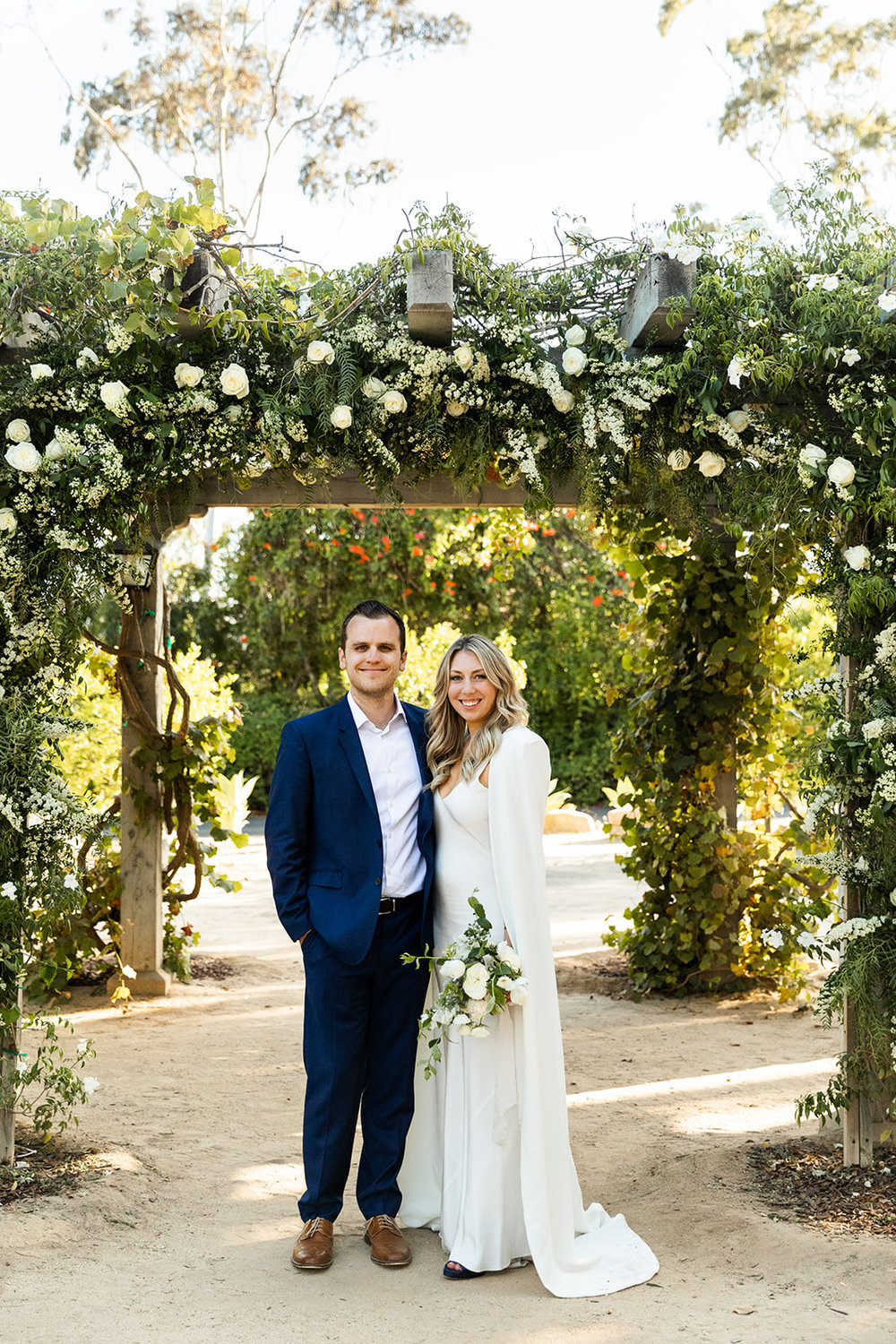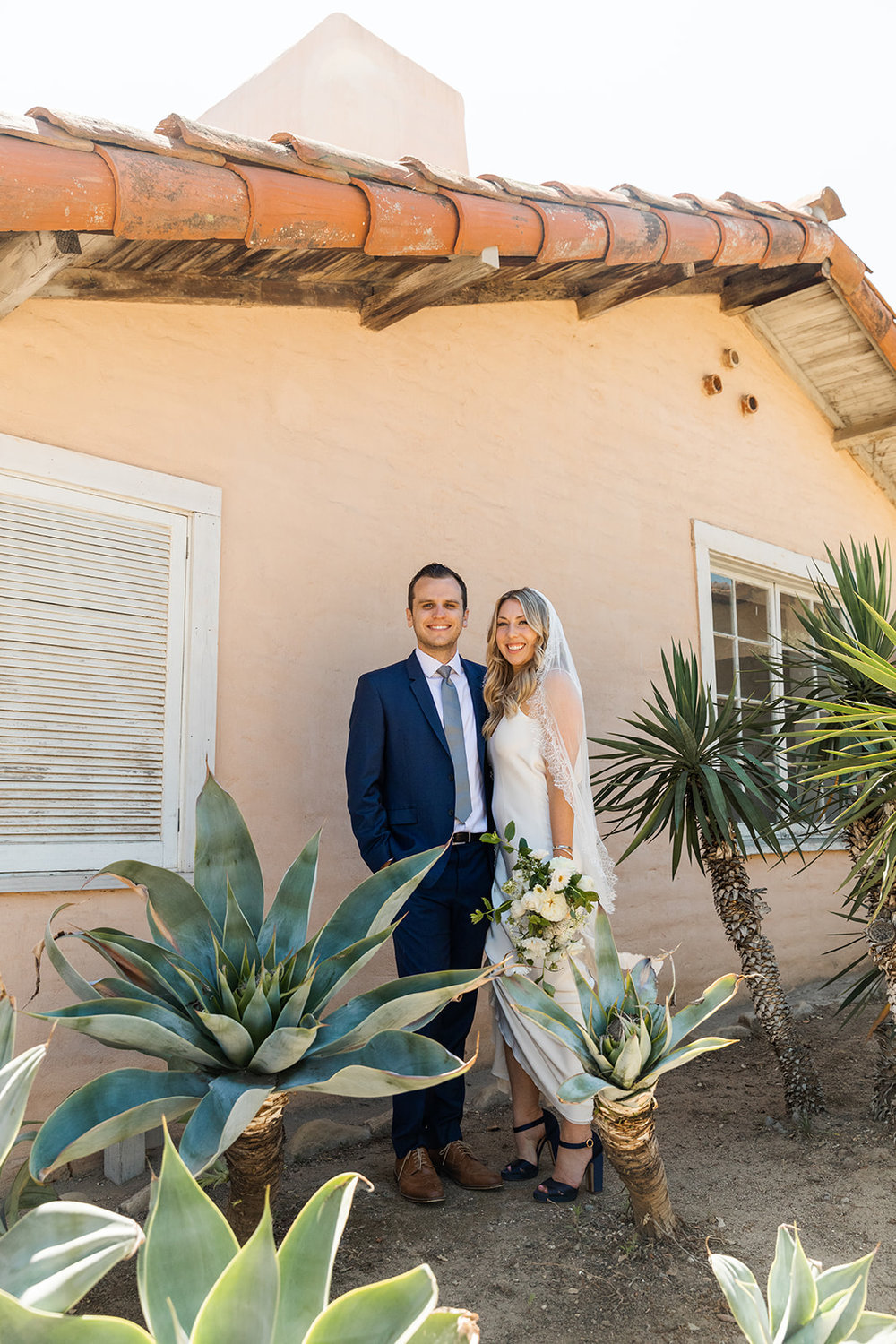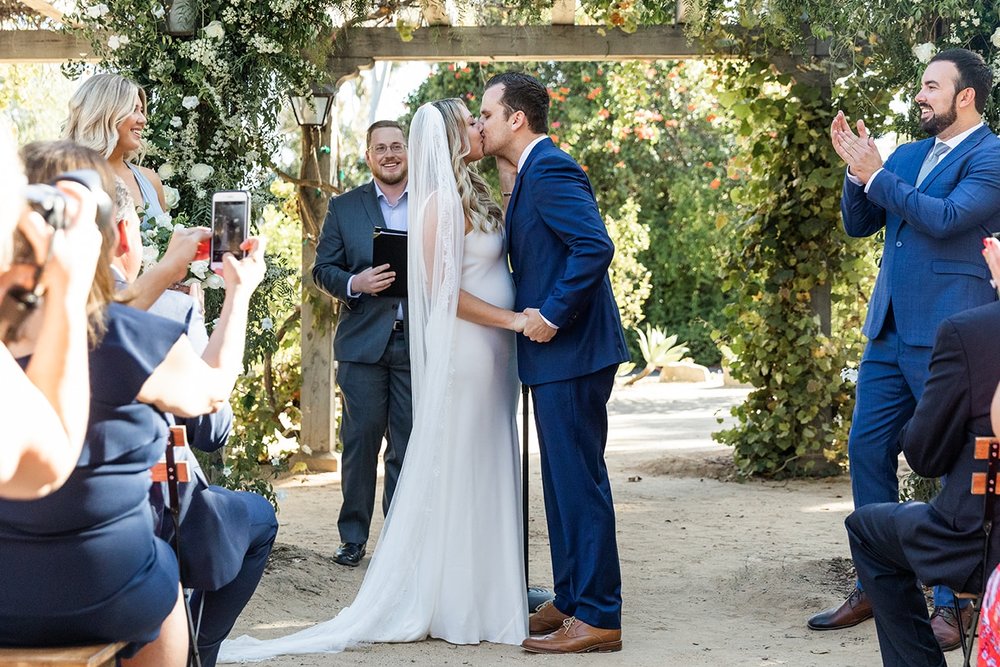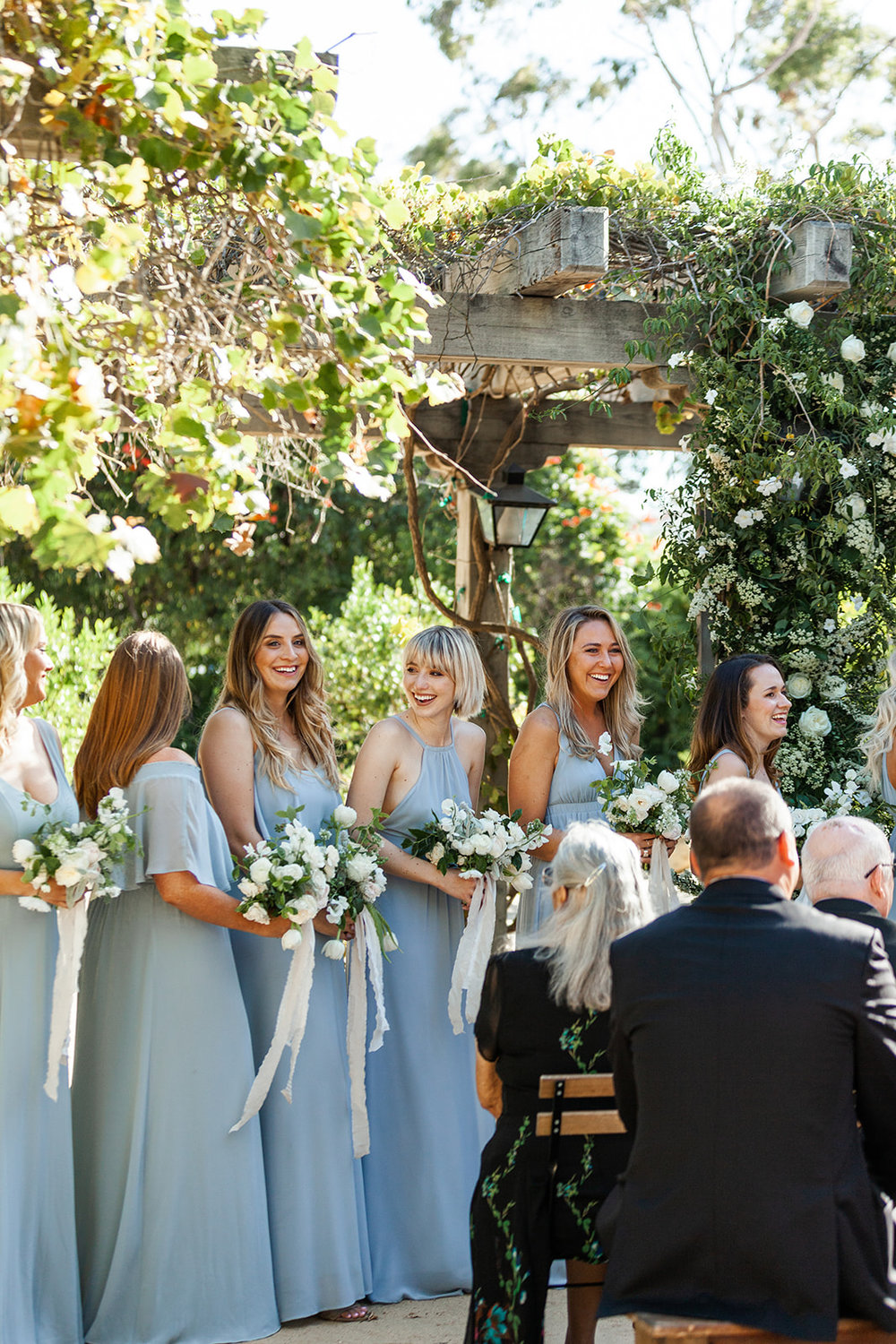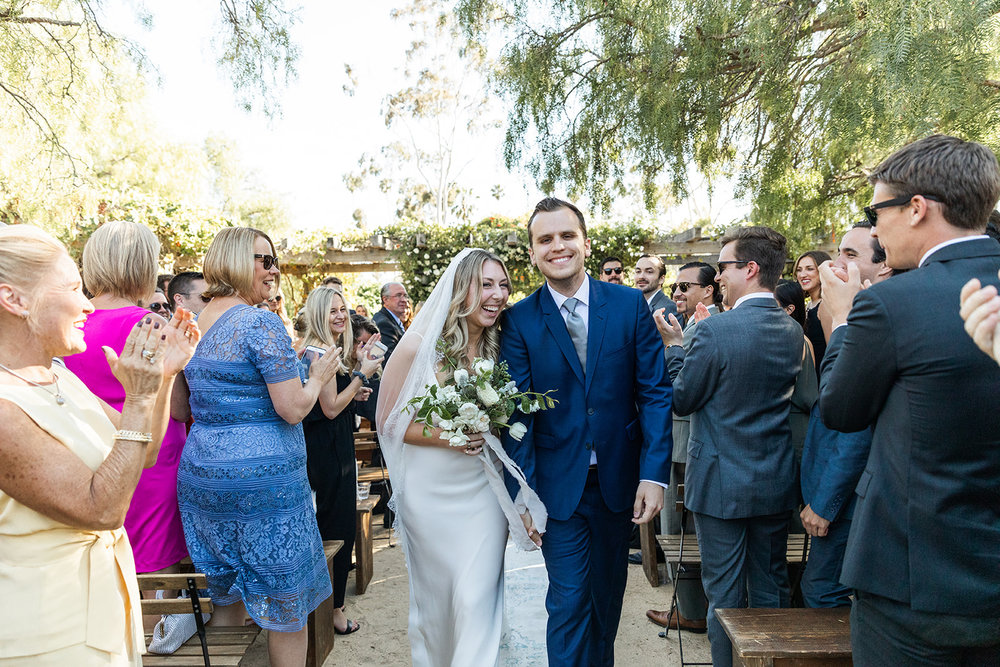 The processional started. Our officiate, followed by our grandparents then Aaron and his parents, the bridesmaids and groomsmen walked down the aisle to the acoustics of Tupelo Honey by Van Morrison. I saw everyone turn towards my parents and me and as we stepped down the aisle when the singer started singing the chorus of Tupelo Honey, belting out in a gorgeous voice "she's as sweet as tupelo honey…" I couldn't make eye contact with anyone for fear of breaking down in happy tears but still tears at that. At the end of the aisle was Aaron in a perfectly fitted blue suit, with a white shirt, brown shoes and a grey tie. Even though we already did our "first look" I still beamed.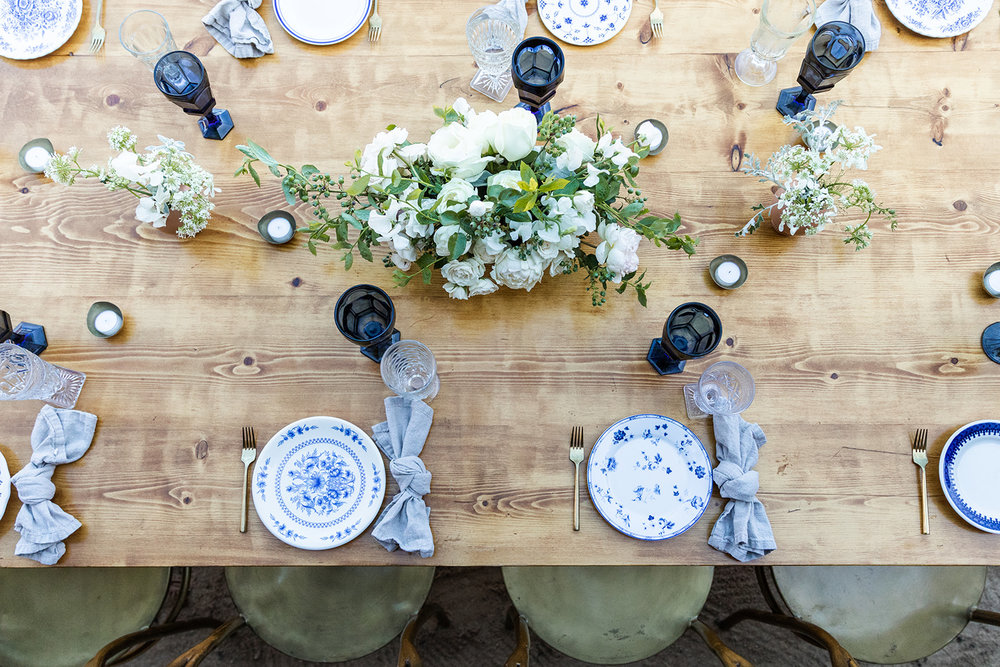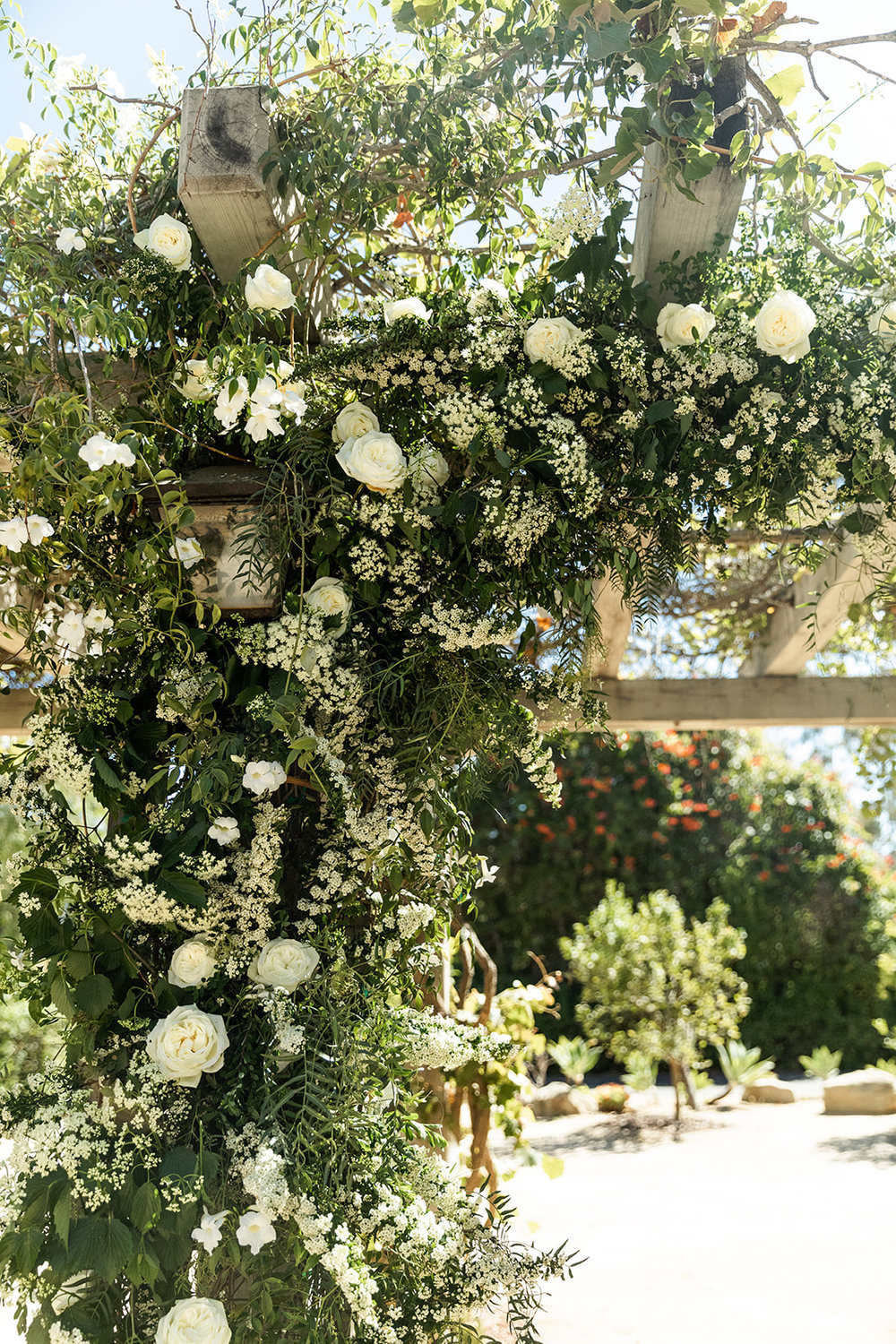 I passed my beautiful bouquet to my two maids of honor and took hands with Aaron. The bouquet had been made by Chelsea, my wedding coordinator and florist, with garden roses, white cosmos, blueberry foliage, tulips, viburnum & lambs ear. The arch over us was filled in with spirea, viburnum, white garden roses and pepper free foliage to give it a full, garden effect. The officiate was a close friend of both of ours who had known us since the beginning of our relationship.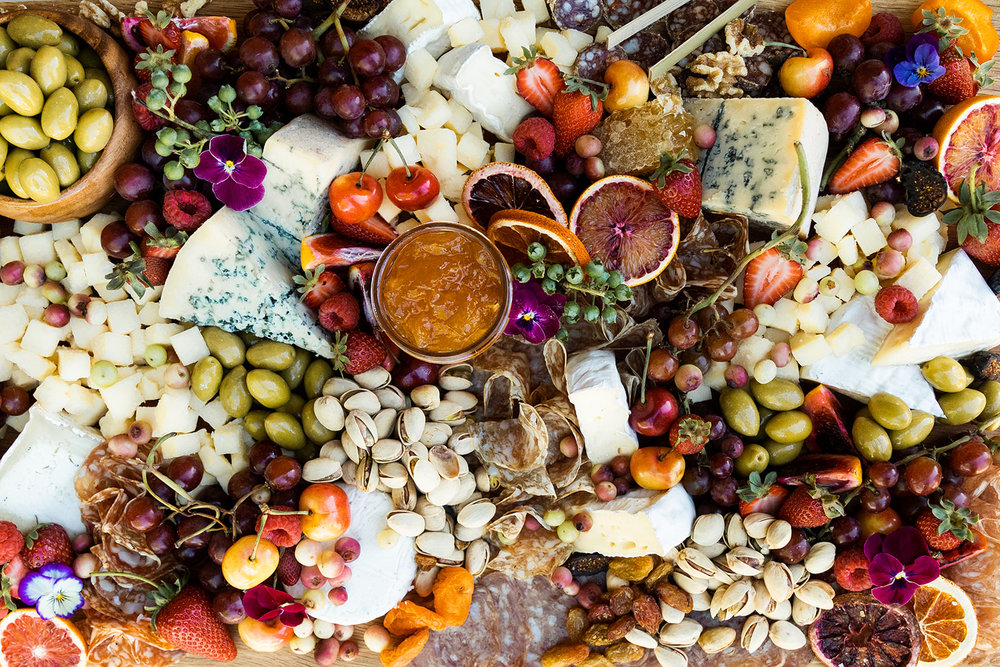 While people mingled, I made a quick outfit change by forgoing my veil for a silk white cape and we started our first dance to "Into the Mystic" by Van Morrison. The Whaling Club began pouring signature cocktails along side beer and wine in vintage goblets. The "bee sting", was a spicy drink with tequila, chili, lemon juice and honey, while the "raspberry Collins" was a refreshing and sweet cocktail with vodka, raspberry, lemon juice and soda water and the "Eastern sour" consisted of bourbon, orange and lemon juice with orgeat.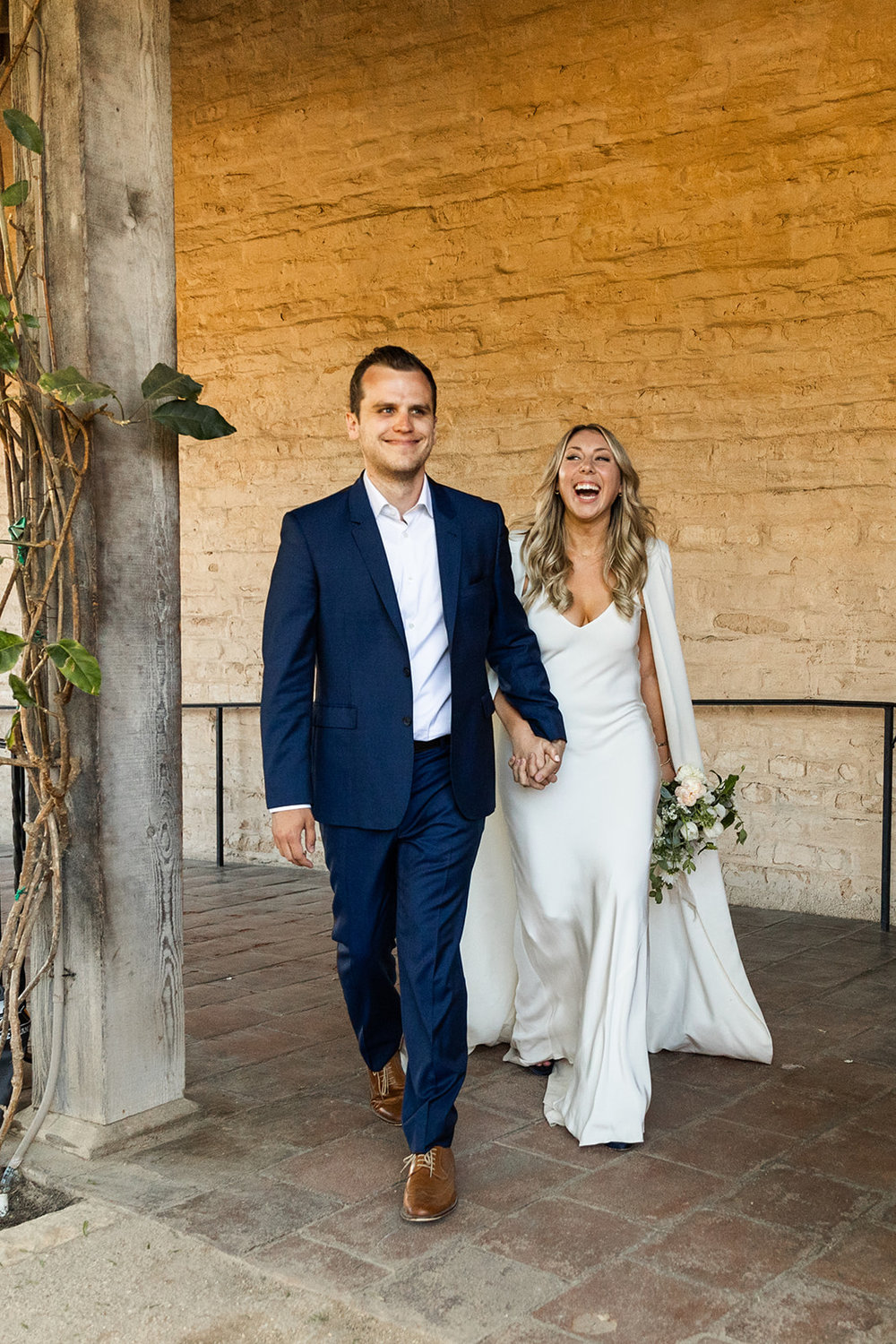 Drinks in hand, guests were greeted with a beautiful and intricate cheese and artisanal charcuterie board created by the Sorella Collective. The board was filled with accoutrements like grapes and blood oranges and including some of my favorites such as Mt. Tam, Truffle tremor and Humboldt Fog accompanied by Sopressa, Cacciatore and Chet's spicy fennel and garlic. Not only was the food delicious, but it was truly a work of art. And if the cheese board wasn't enough, there were waiters passing among the guests handing out mini quesadillas topped with dollops of salsa.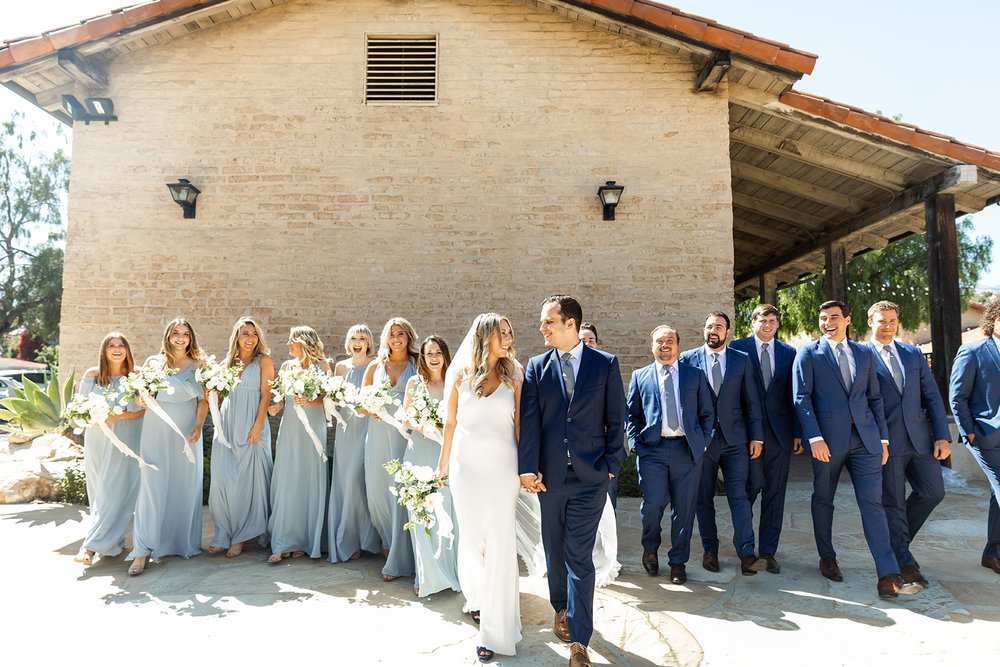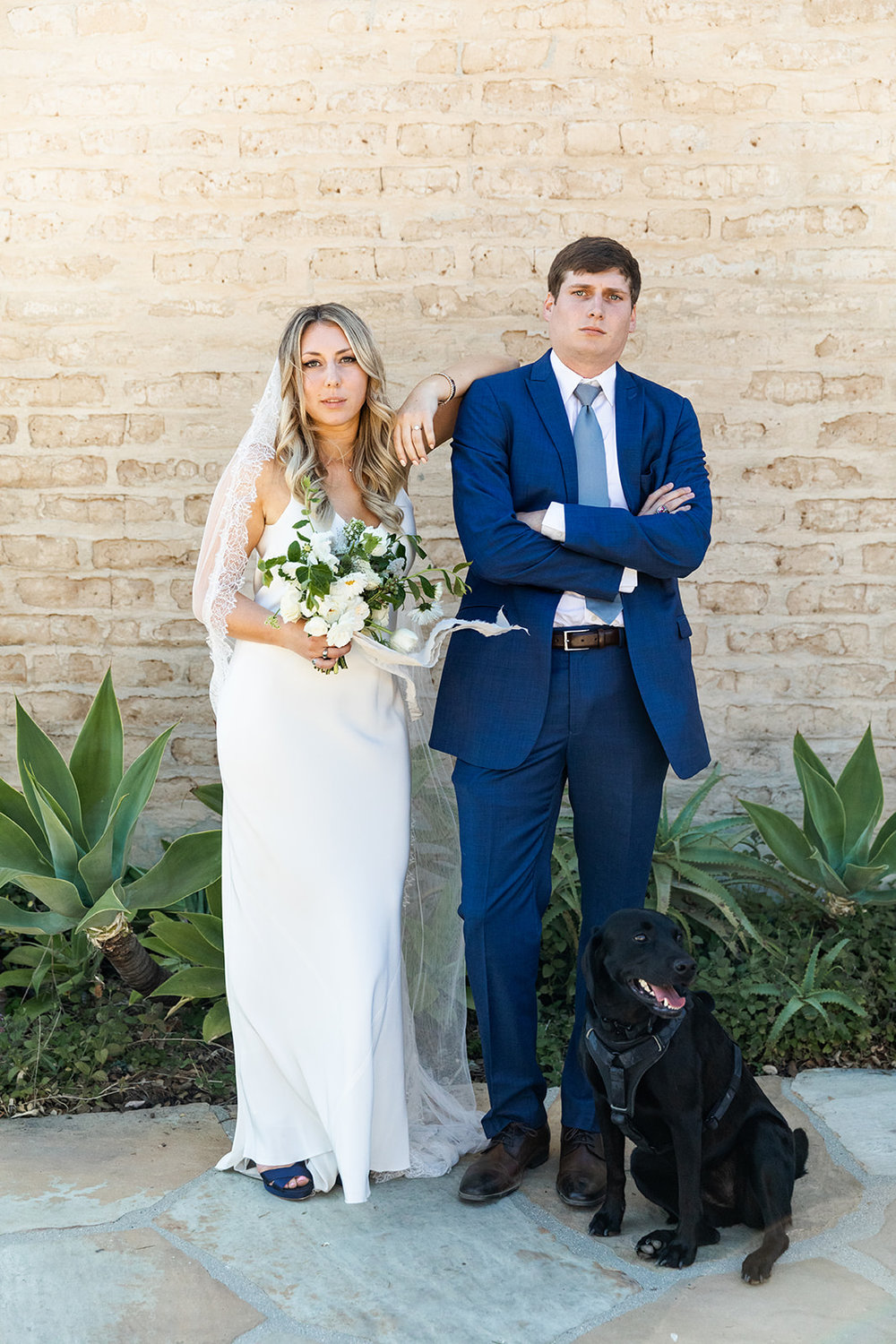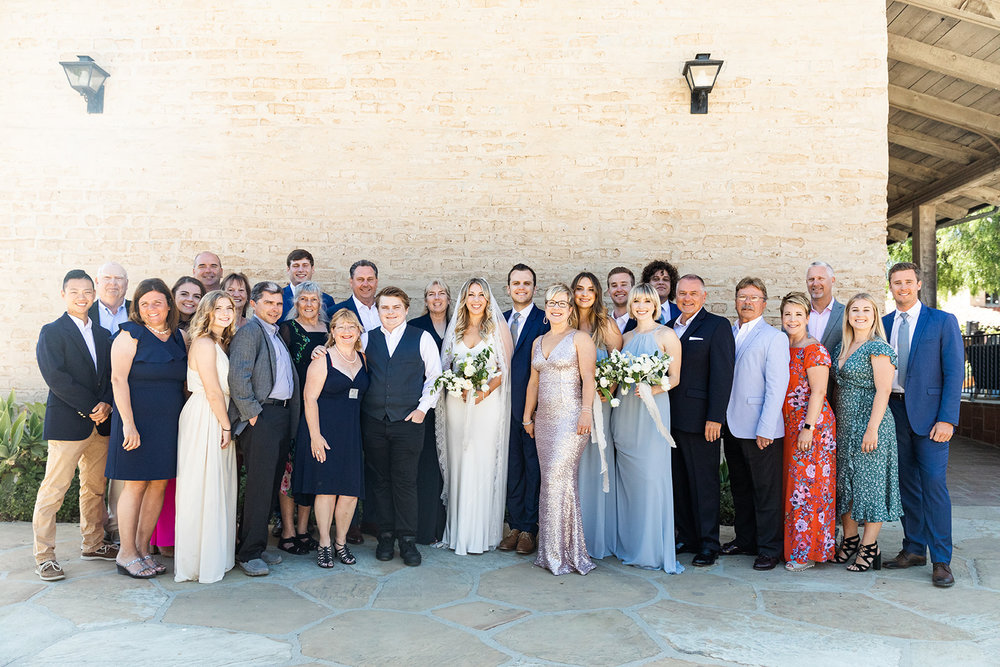 My dad and I danced to "forever young" by Youth Group and Aaron and his mom followed with "more than a feeling" by Boston. We then shifted into the dinner portion of the night. We decided against a sit-down dinner in favor of a more relaxed atmosphere with few large wooden tables, some mixed vintage furniture seating areas and a few scattered high-top cocktail tables.
Tacos arroyos created an open-kitchen environment with fresh tortillas and chicken, al pastor and vegetable tacos made on flat tops in front of guests and supplemented by a variety of toppings. Being the bride has some definite perks – my brother cut the line and informed everyone "it was for the bride" and returned with a heaping plate of assorted tacos for Aaron and me. Anyone who says the happy couple doesn't eat at weddings doesn't have siblings looking out for them.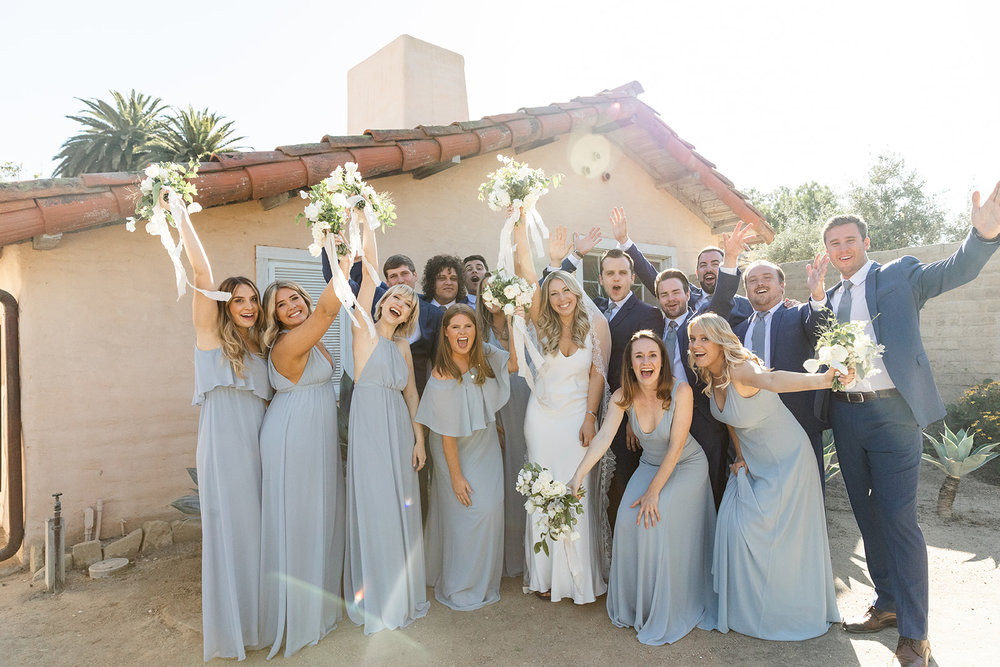 Instead of the traditional wedding cake smashed into each other's faces, Aaron and I chose the McConnell's ice cream truck. It's local Santa Barbara ice cream company which served fun flavors like earl grey & biscuits, churro, Eureka lemon & marionberries, sea salt cream & cookies, Turkish coffee and salted caramel chip. Each option could be served in a cup, cone, sandwich or ice cream sundae with toppings like muddy buddies, chocolate covered pretzel crunch and cornflake crackle.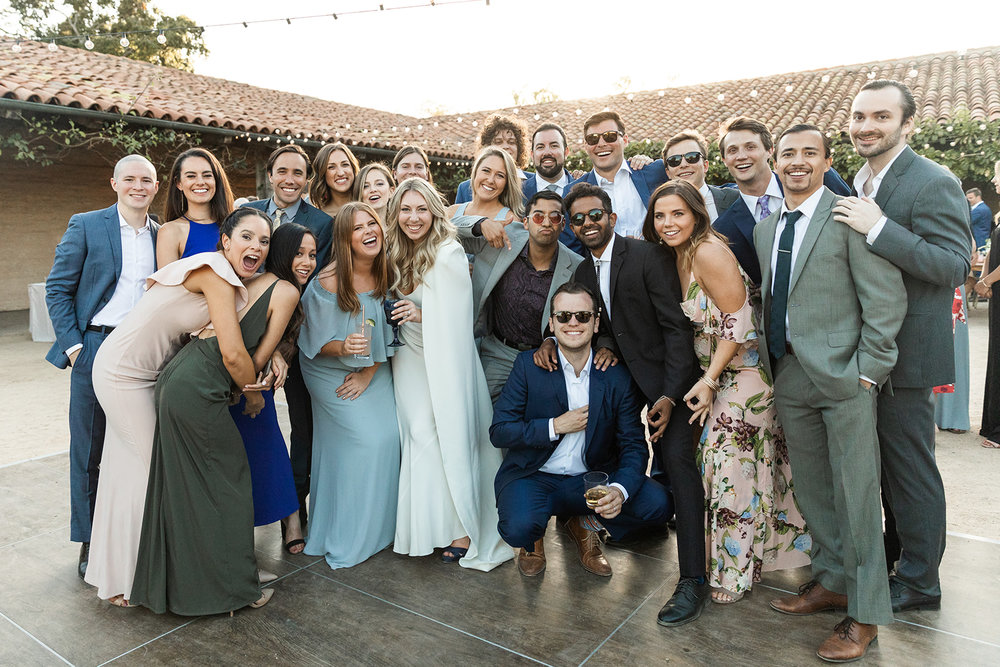 As a late night food option we also decided to bring in the Grilled Cheese truck. As you may infer it serves a variety of grilled cheese sandwiches including my absolute favorite, the "cheesy mac & rib" otherwise known as the "fully loaded": mac and cheese, smoked BBQ pork and caramelized onions inside a sharp Cheddar grilled cheese. Some of our first dates in college were spent driving around Los Angeles tracking down the grilled cheese truck, one time it even took us from Malibu to Burbank. That's some real commitment.
As the night progressed, friends and family made use of the photo booth, played lawn games like life-size jenga, connect four and cornhole and danced the night away. All of the Alabama football fans gathered for a round of "Dixieland Delight" and we made sure to request "We Don't Wanna Dance" a song written by our friend Raj. We danced to the song and sang the lyrics while looking at him, embarrassing him while making his parents beam with delight and dance along.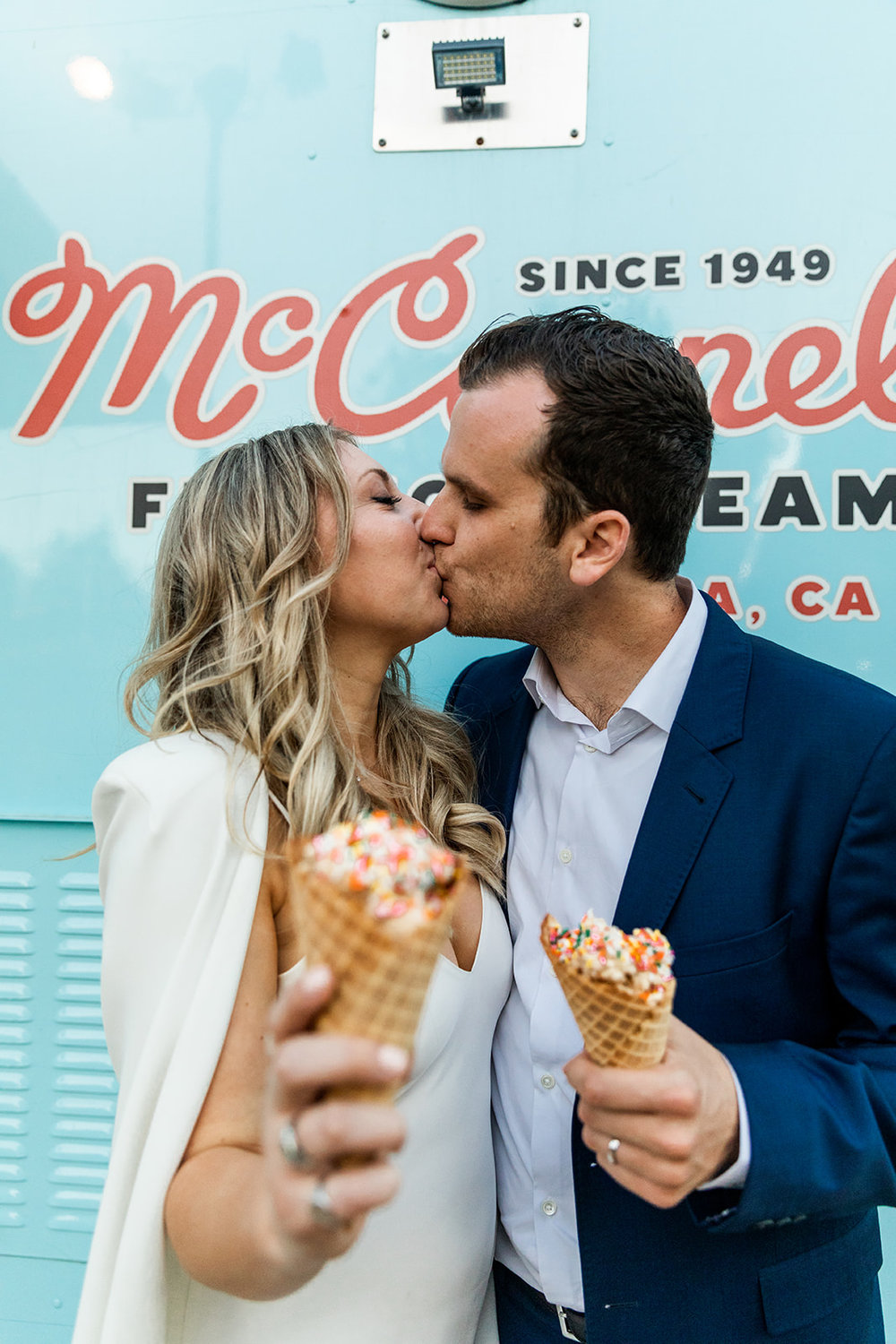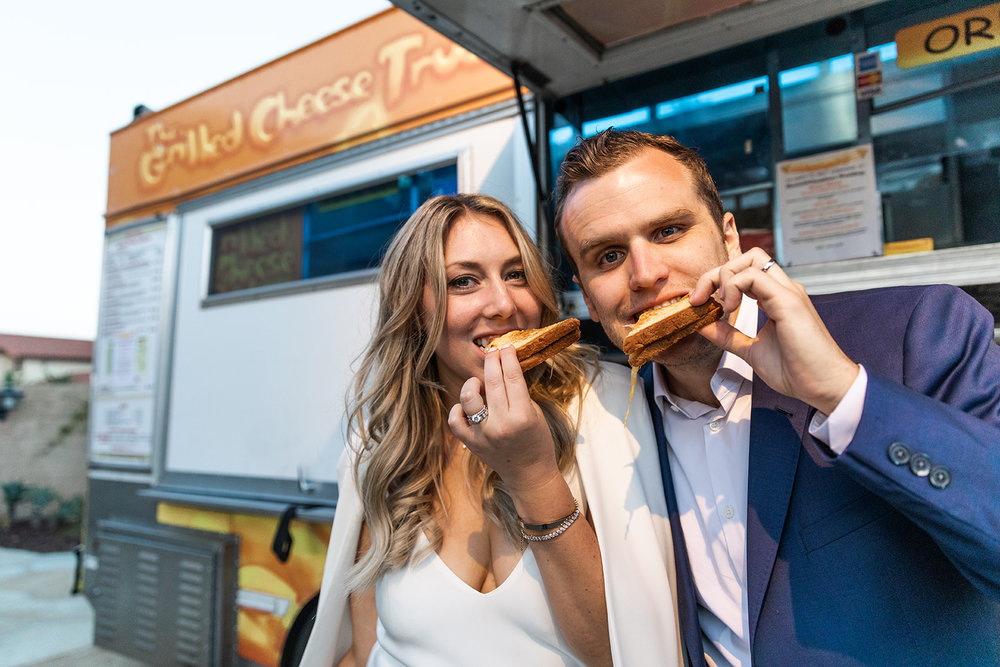 The reception came to a close (the after party continued on at the hotel bar and later hotel rooms) with a rendition of "All My Friends" by LCD Soundsystem, a song close many of my friend's hearts after multiple LCD shows and late nights ending with the song. We jumped around and danced, yelling the lyrics with beer bottles and wine glasses in hand trying hard not to spill on each other. As James Murphy sang the words "where are your friends tonight?" we pointed at each other equal parts laughing and crying. I couldn't have asked for a more perfect night.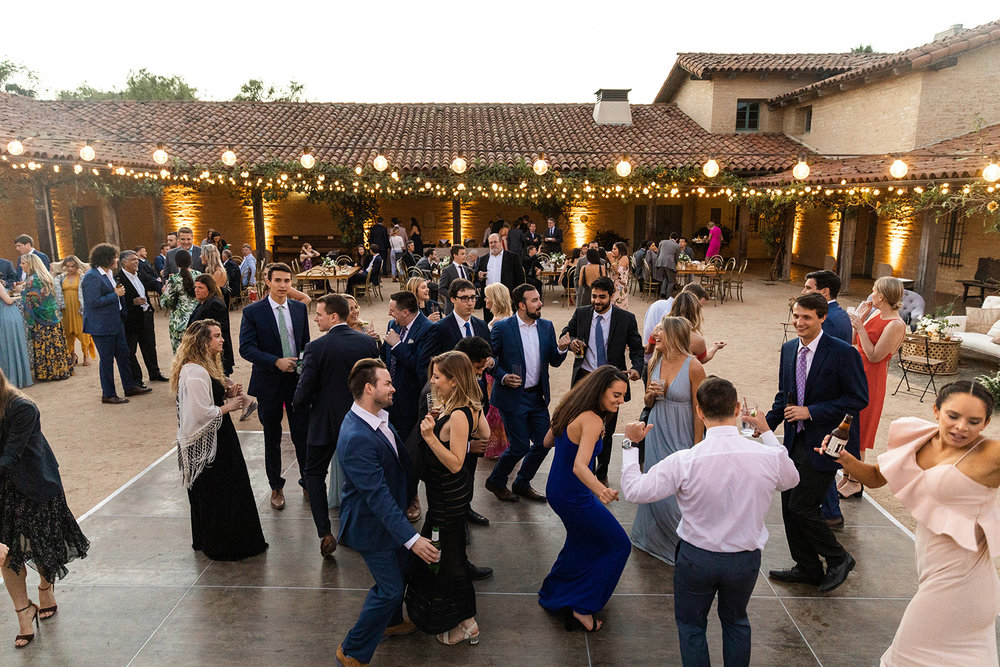 Vendor list:
Photography – Mallory from Holcomb & Co.
Wedding coordinator – Chelsea Carter Events
Venue – The Santa Barbara Historical Museum
Flowers – Chelsea Carter Events
Dress – a la robe from LOHO Bride / Cape – Sophie et Voila
Rings & Jewelry – custom, Octavia Elizabeth Jewelry
Catering
Bar – The Whaling Club
Rentals – Adore Folklore & Bright Rentals
Ceremony music: Tyler & Luminesse
Hotel – The Fess Parker / Hilton Santa Barbara Beachfront Resort
Welcome dinner venue – Topa Topa Brewery