Mediterranean Backyard BBQ
This post was created in partnership with American Lamb Board.
I love going home to my parent's house in New Jersey. I may be 27 but I can still get homesick! It can be difficult living so far away from my family across the country in Los Angeles but with my flexible job I am so lucky to be able to travel as much as I do and I recently took two weeks vacation at my parents' home.
Summer on the East Coast is my favorite, and while it's often hot and humid everything is so green and lush – basically the opposite of California. (With temps often into the high 80's and low 90's we are lucky to have a pool!) While my immediate family is small we have a large group of friends who over the years have become family. Now most everyone is spread out across the country so recently it was nice to find a weekend where everyone was in the same place so I had to take advantage of it.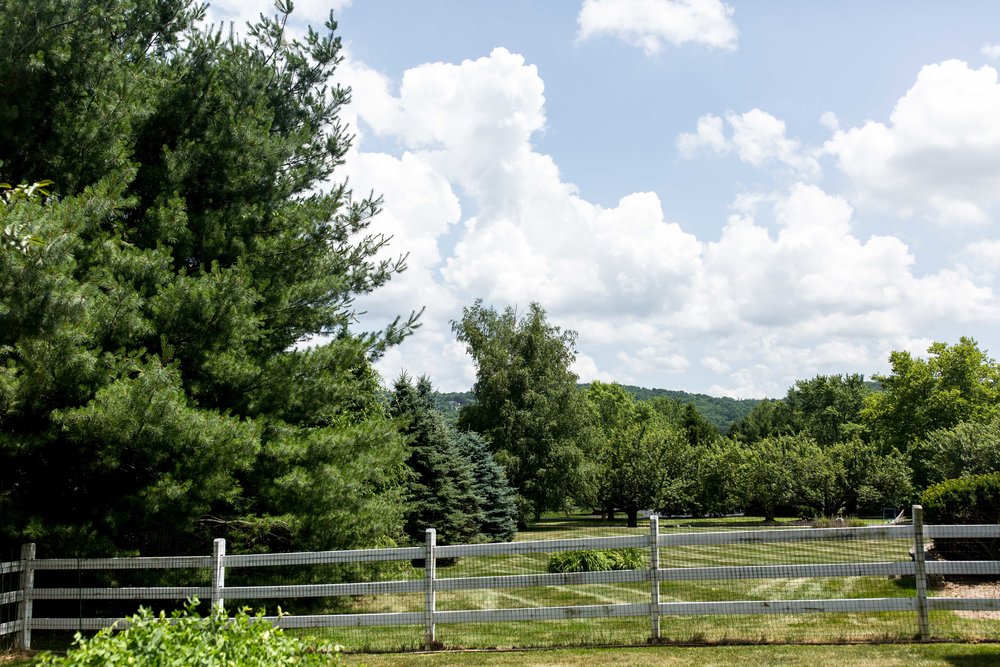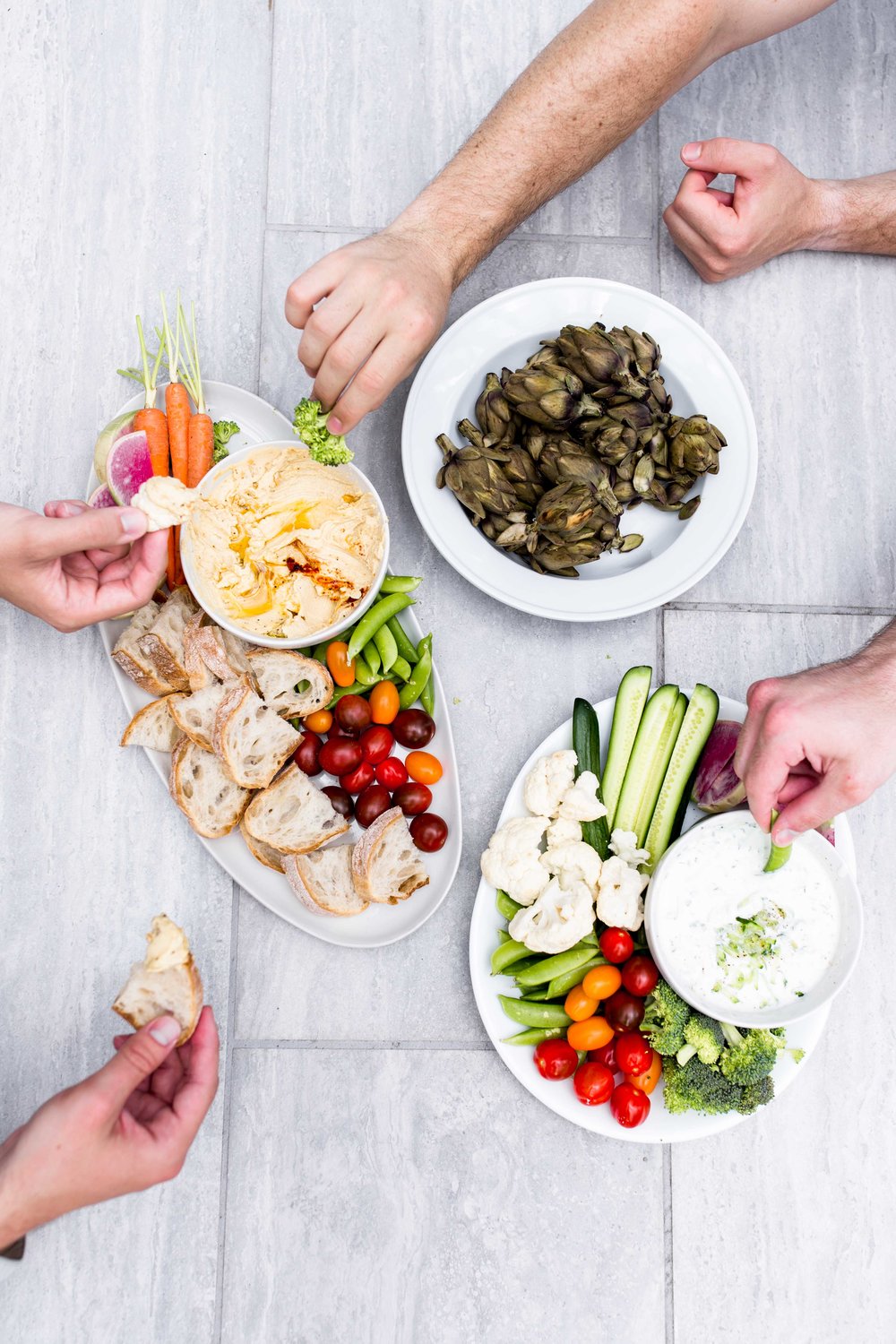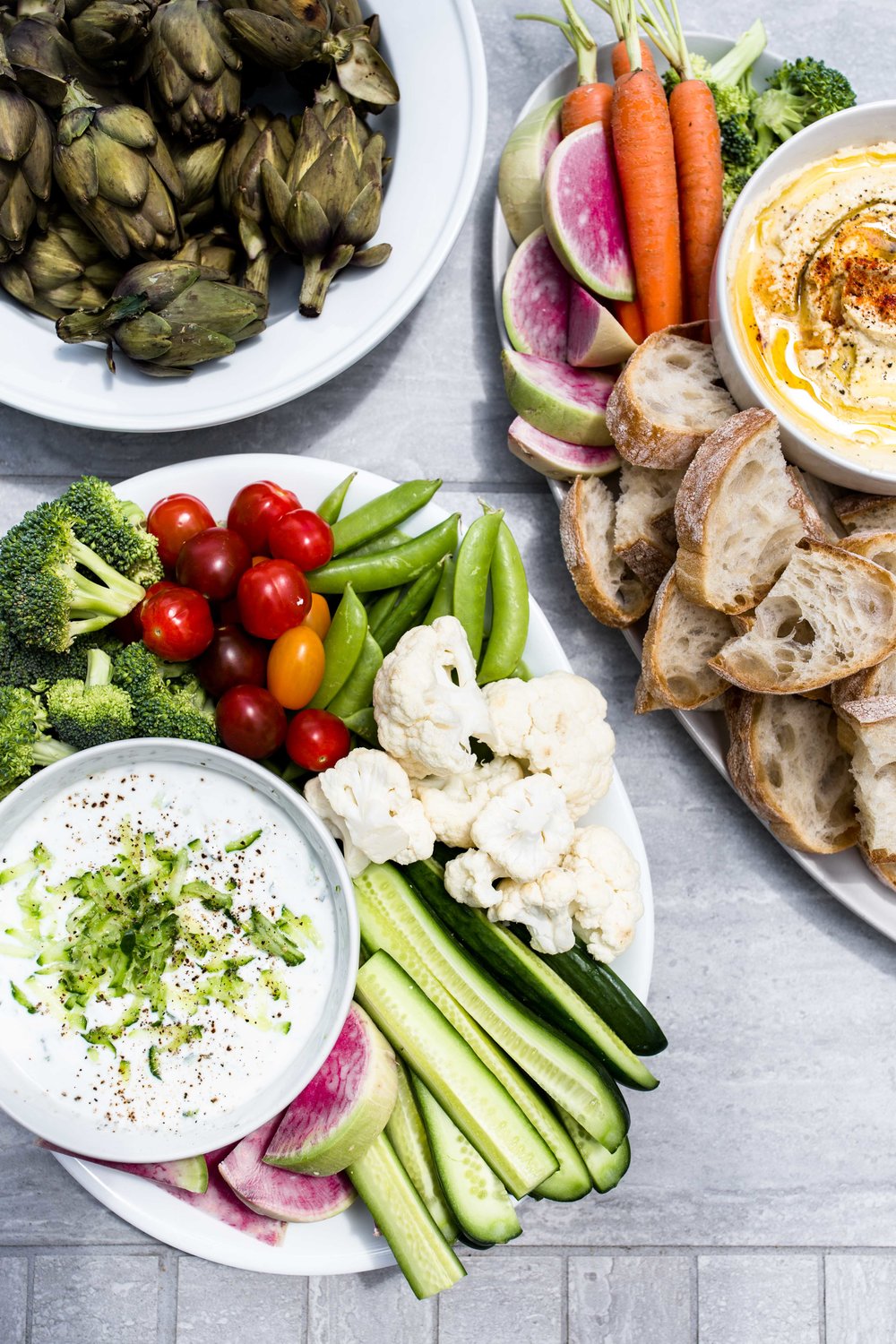 For this gathering of family and friends, I paired with American Lamb for a Mediterranean style BBQ. My family had traveled to Greece years before so I thought a Mediterranean theme would be the perfect hint of nostalgia. It was also a chance to give some of my friends a chance to try out something new – lamb burgers.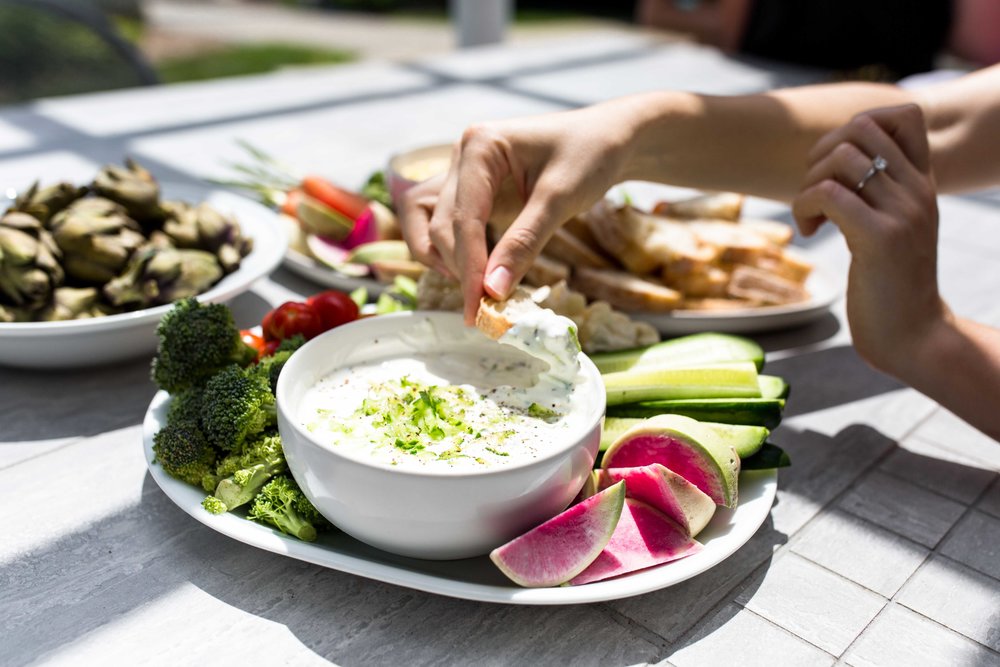 Everyone quickly assembled around our outdoor bar to snack on some starters. During the summer months I like to serve an assortment of chilled appetizers instead of hot ones. For this dinner I chose a selection of raw cut vegetables paired with fresh hummus and tzatziki. Not only can both be made ahead of time but also neither requires cooking, or turning on a hot stove in the steamy weather. Whenever I host an event I always try to prepare as much as possible ahead of time, so I can focus on the more labor-intensive tasks. When I split my attention too much that's when things get burned or overcooked.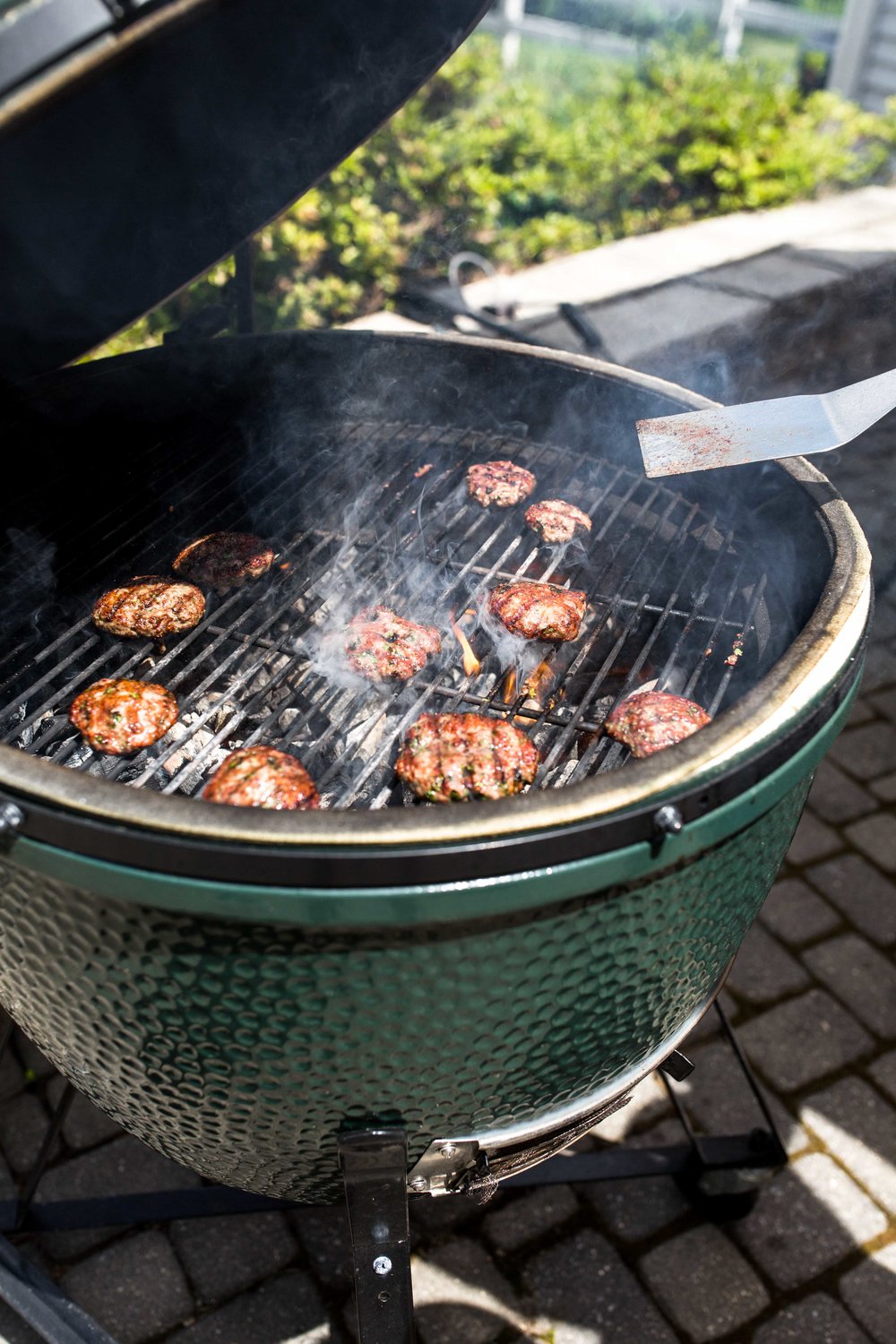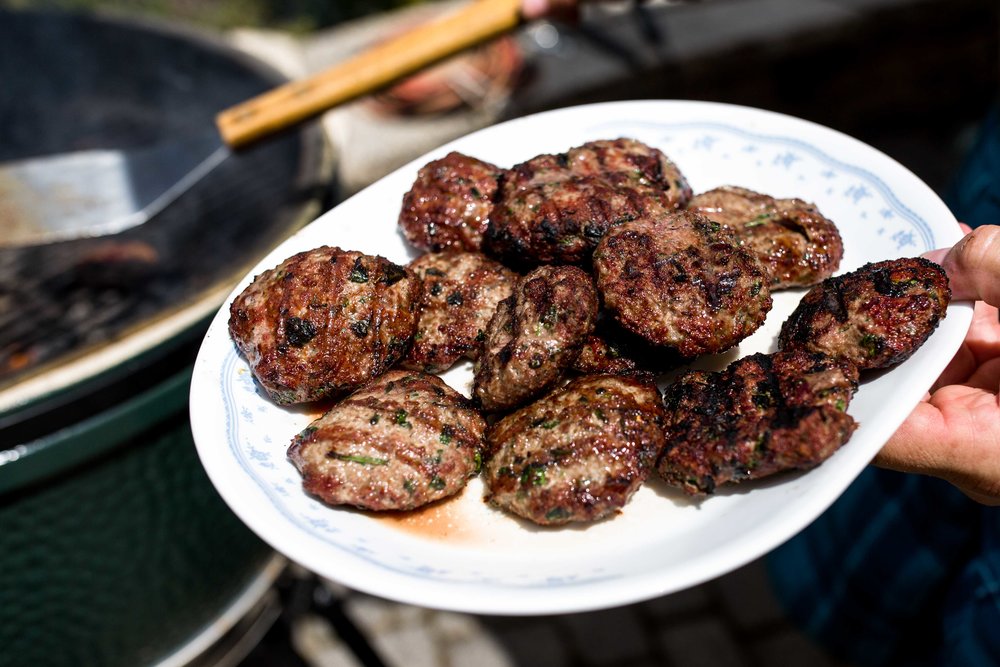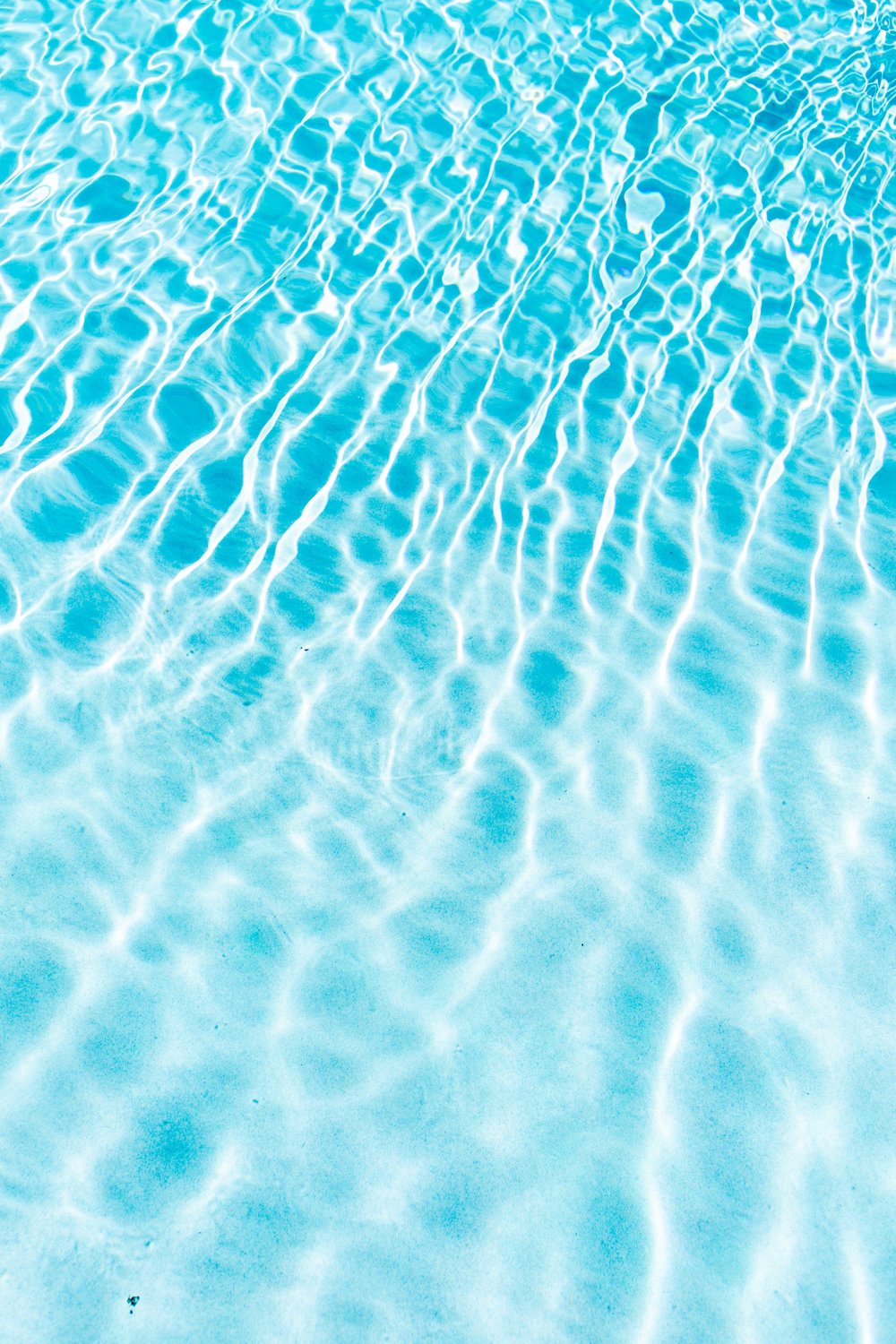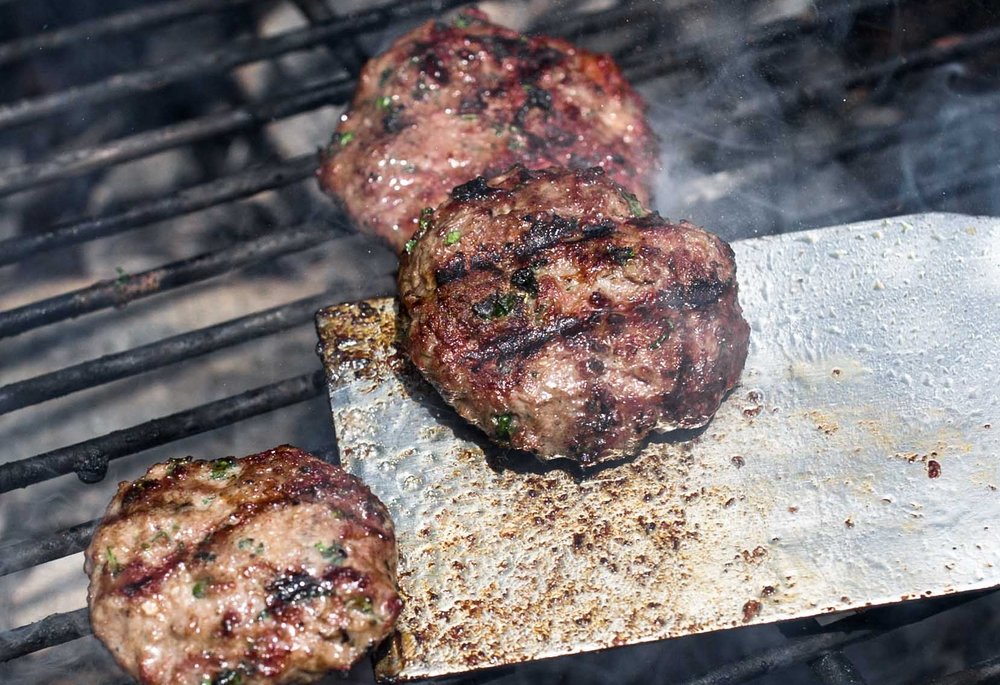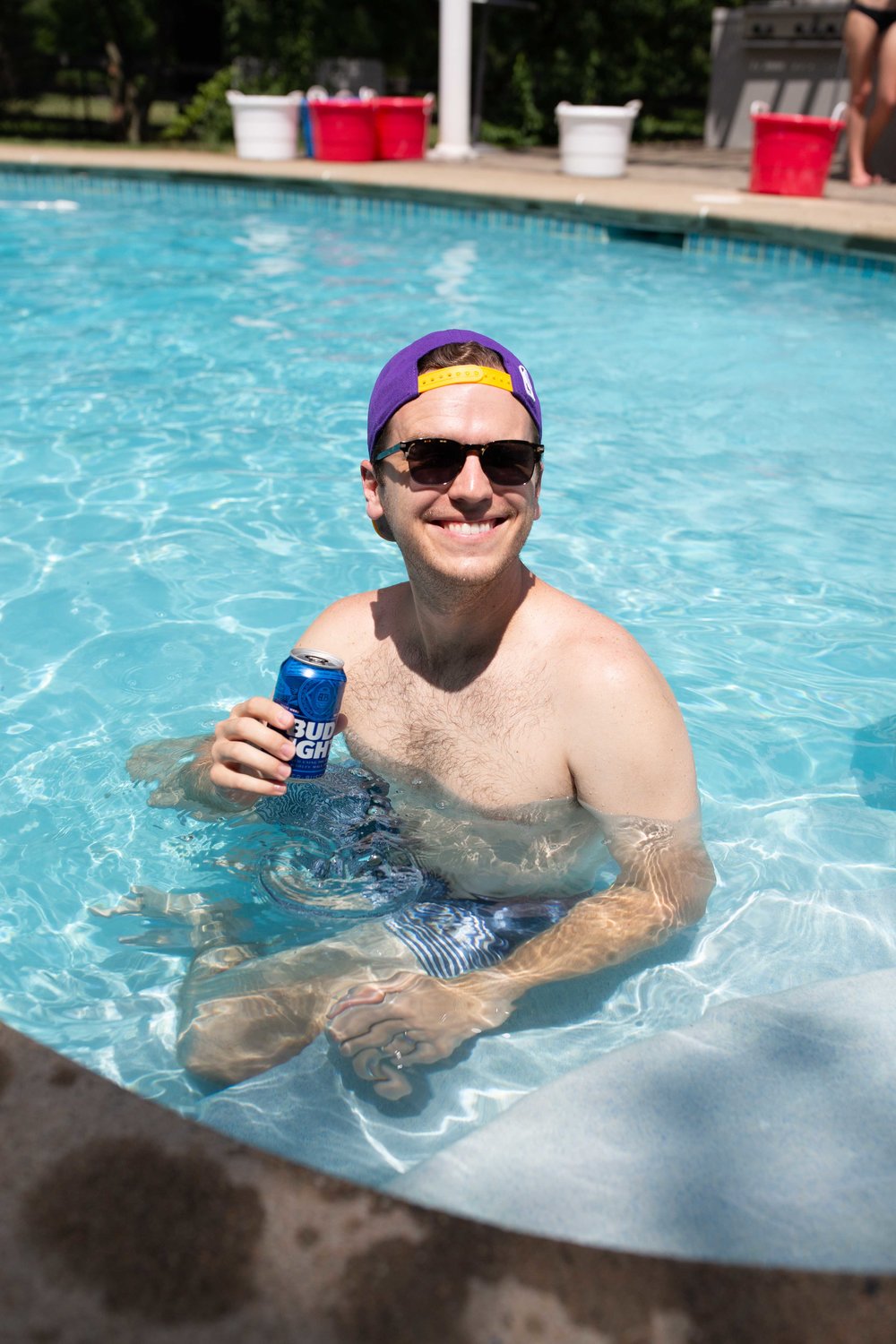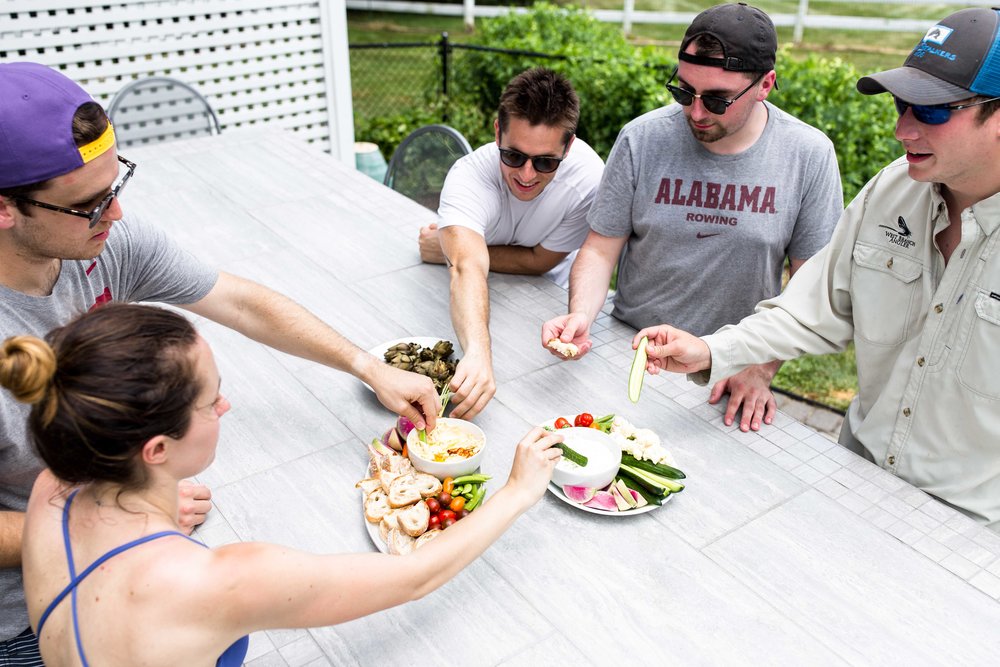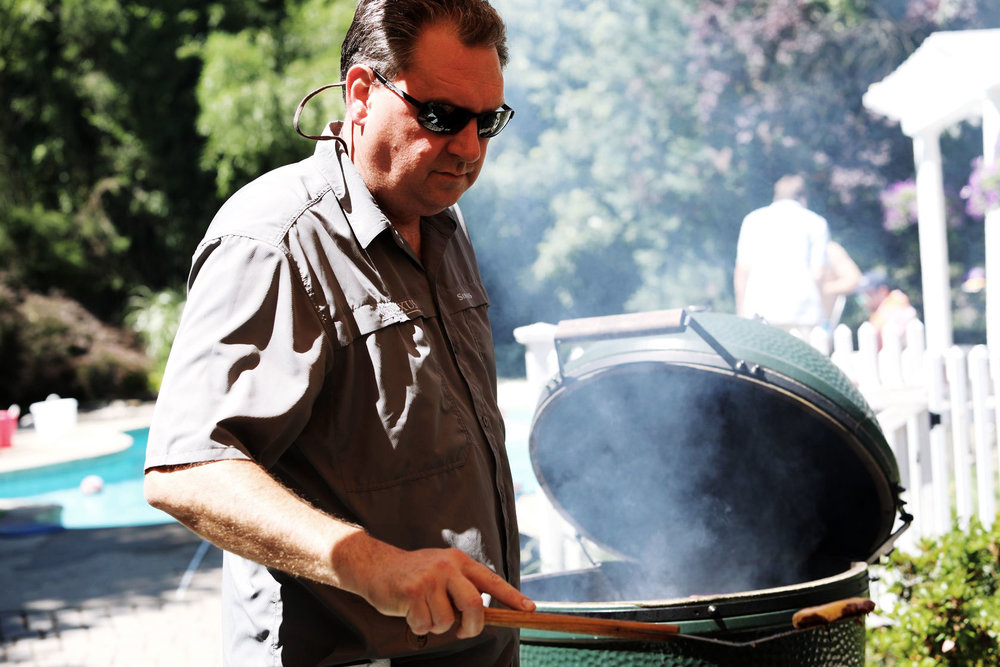 While everyone took a break to lounge around the pool I fired up the grill. My brother got me into using a charcoal grill, and I love how high the temperature gets for cooking meat providing the true grilled flavor. My dad and I cooked up the lamb burgers and served them in pita pockets with feta, sun-dried tomatoes and spinach.
I made the burgers with domestic lamb, which I prefer because it supports our local family farmers and ranchers. Lamb burgers are perfect for people who aren't sure if they enjoy lamb, as the ground meat is mild and less gamey than some other cuts. It is also easy to cook; burgers are hard to mess up! They are also a great main course to serve a large group of people. To accompany the burgers I made a large Greek salad. I love the light and fresh combination of cucumber, tomato, red onion and feta.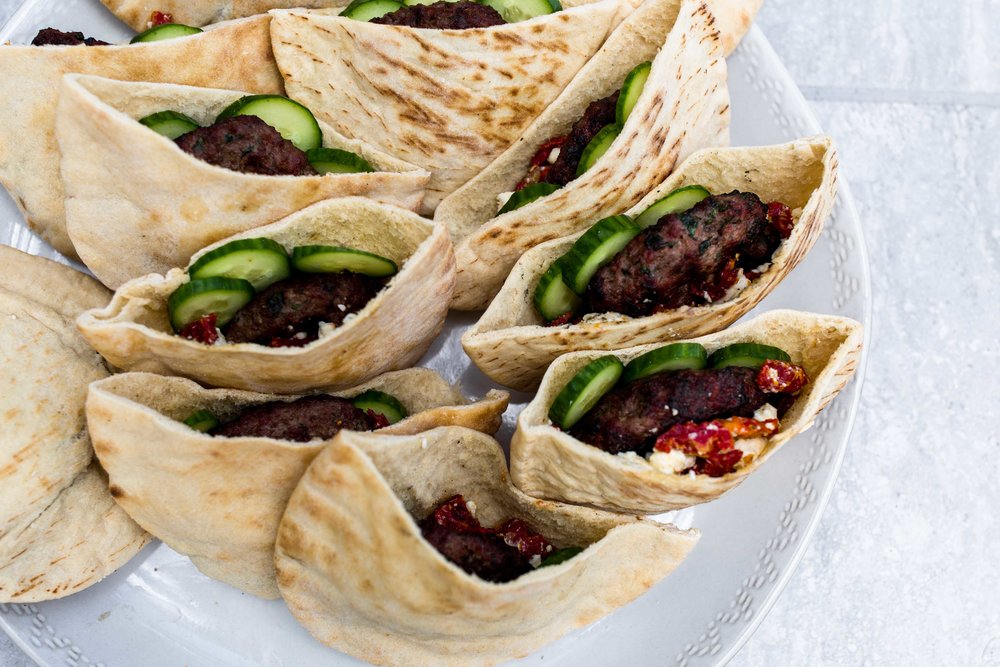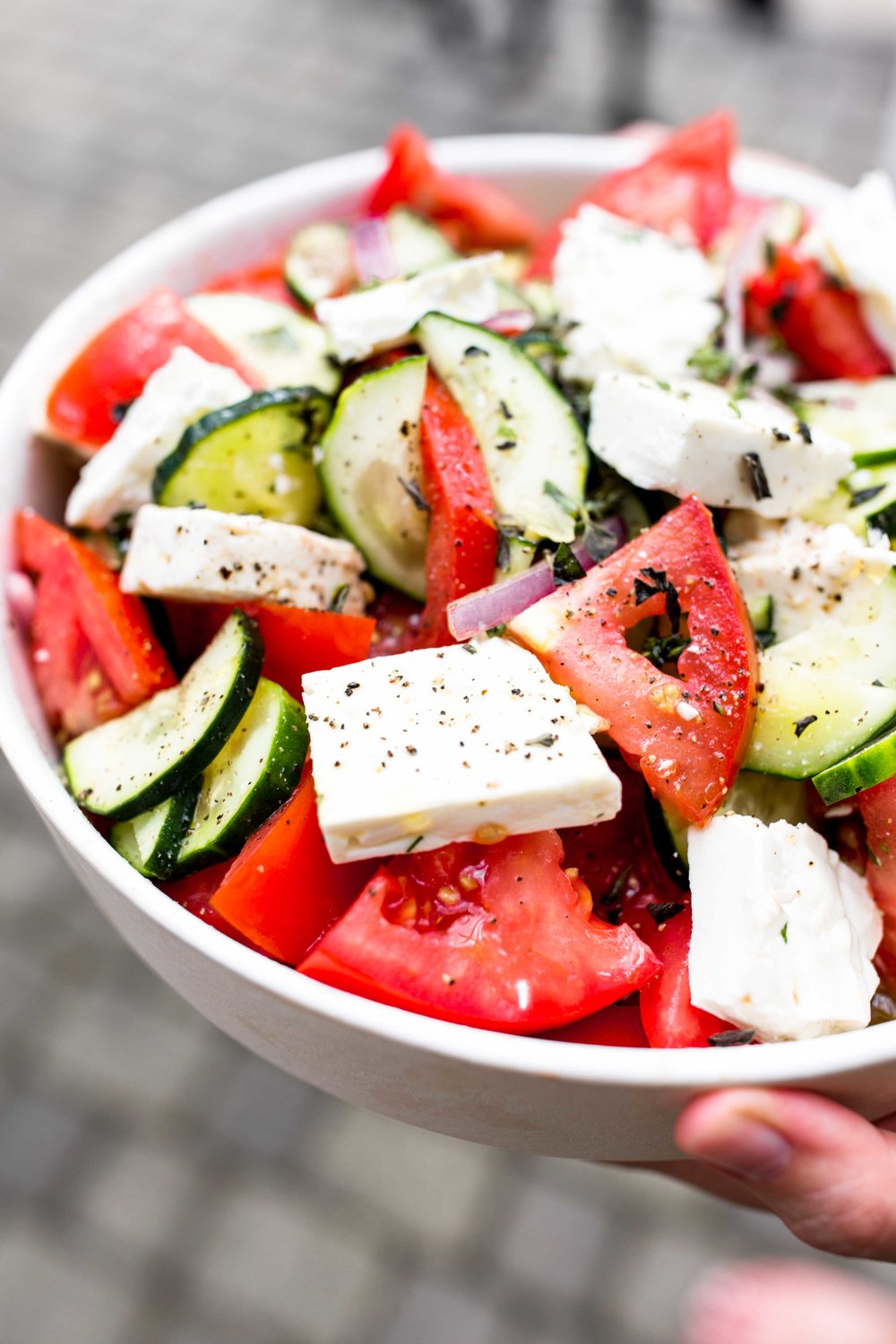 There's no other Mediterranean dessert I love more than baklava. I dream about the flakey layers of phyllo dough, nuts and honey syrup. It's a messy but delicious way to end any meal.
I love hosting, especially when I have a reason to get some of my favorite people together in one place! The meal was a success, and the lamb burgers went over especially well. It's always fun to introduce people to new meal combinations.
Appetizers
Entrée
Dessert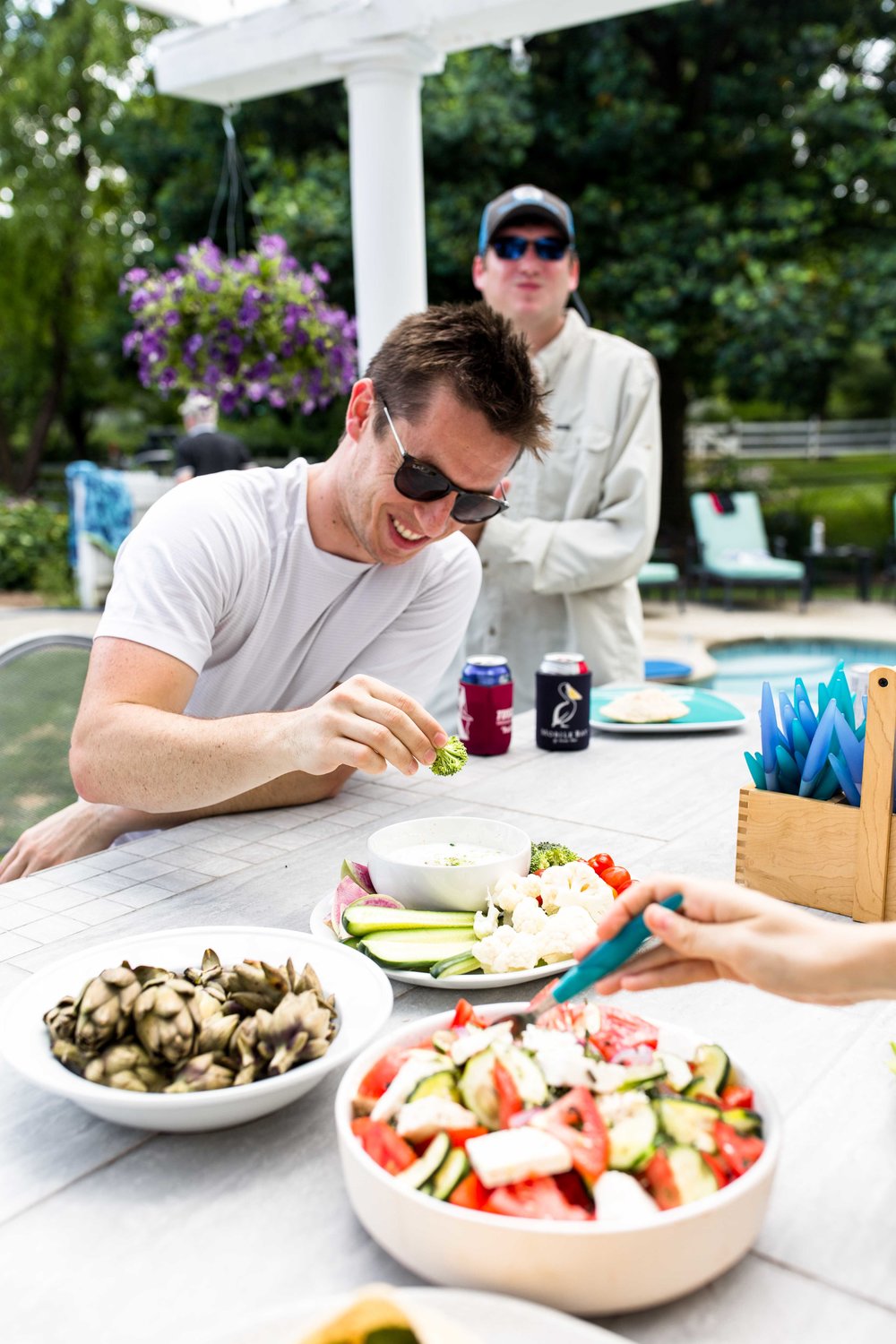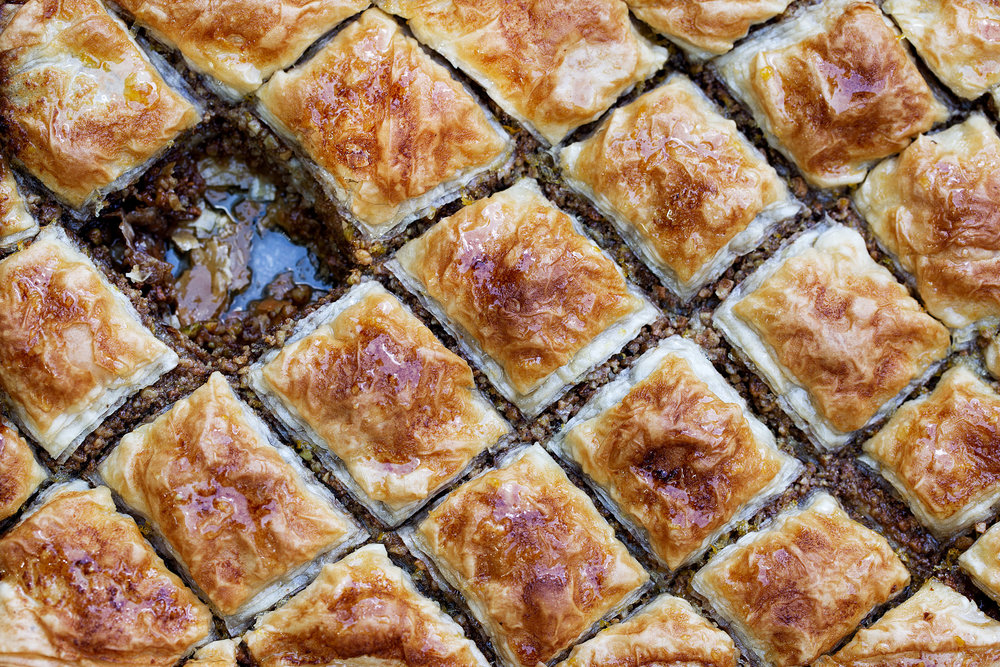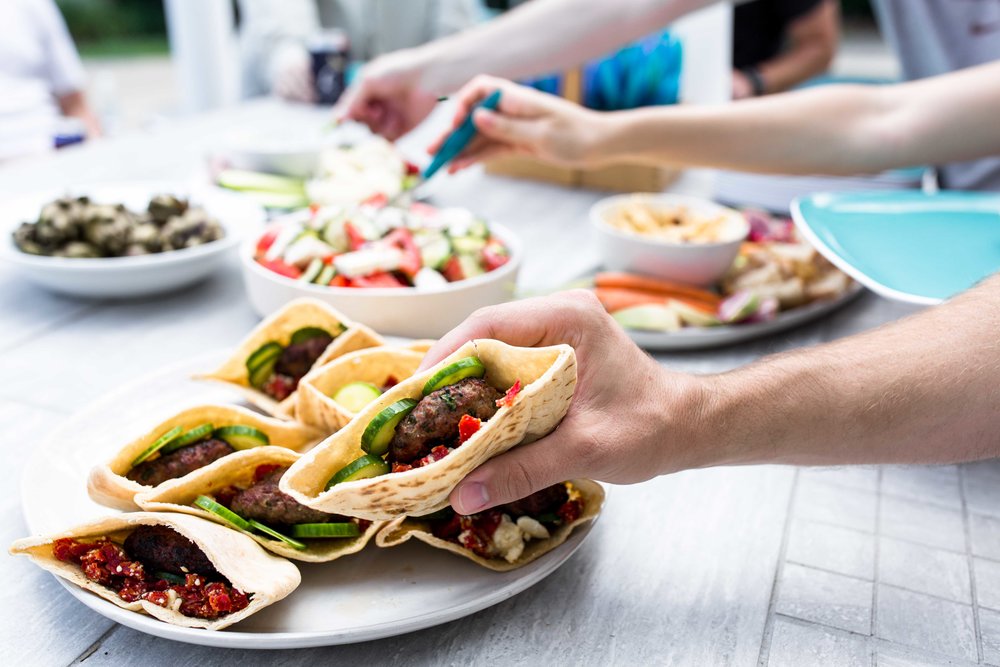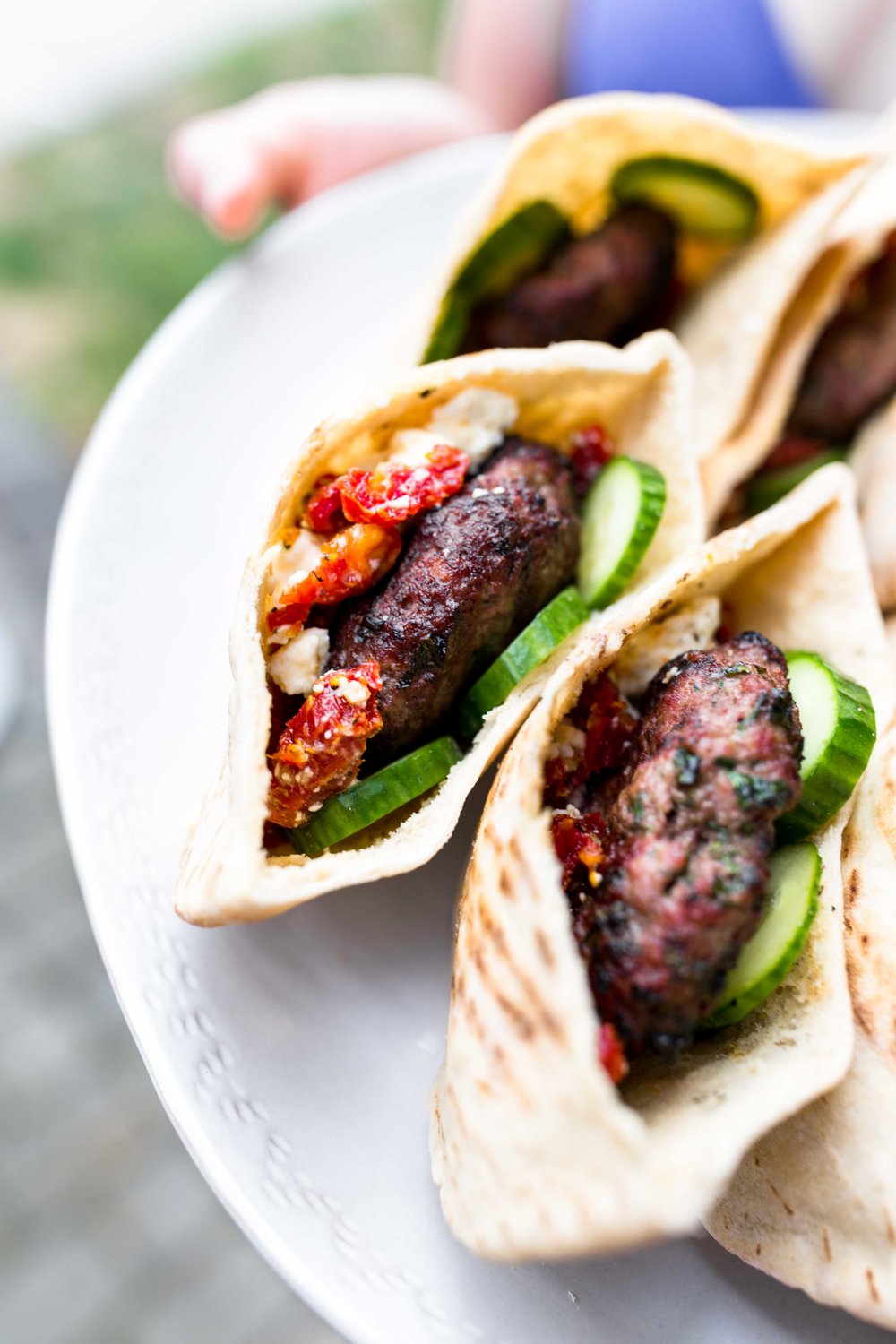 This post was created in partnership with American Lamb Board – all opinions expressed are my own.
Don't forget to enter American Lamb's incredible #summerlambventures giveaway here! The grand prize is $1000 to Target for all you backyard grilling needs! 3 lucky runners up will win $250 to Lululemon, $250 to REI or $250 to Wayfair!
Follow me on Instagram for more updates.