Don't be afraid to forgo the box, as these caramel fudge brownies are just about as perfect as it gets. By making them, you will not only save money, you will most likely have most of the ingredients in your pantry already.
The thick gooey fudge brownies are topped with a bit of flake sea salt and caramel drizzle for the ultimate dessert. The combination of semi-sweet chocolate and cocoa powder ensures that the brownies aren't overly sweet when combined with the caramel.
Sea Salt Caramel Fudge Brownies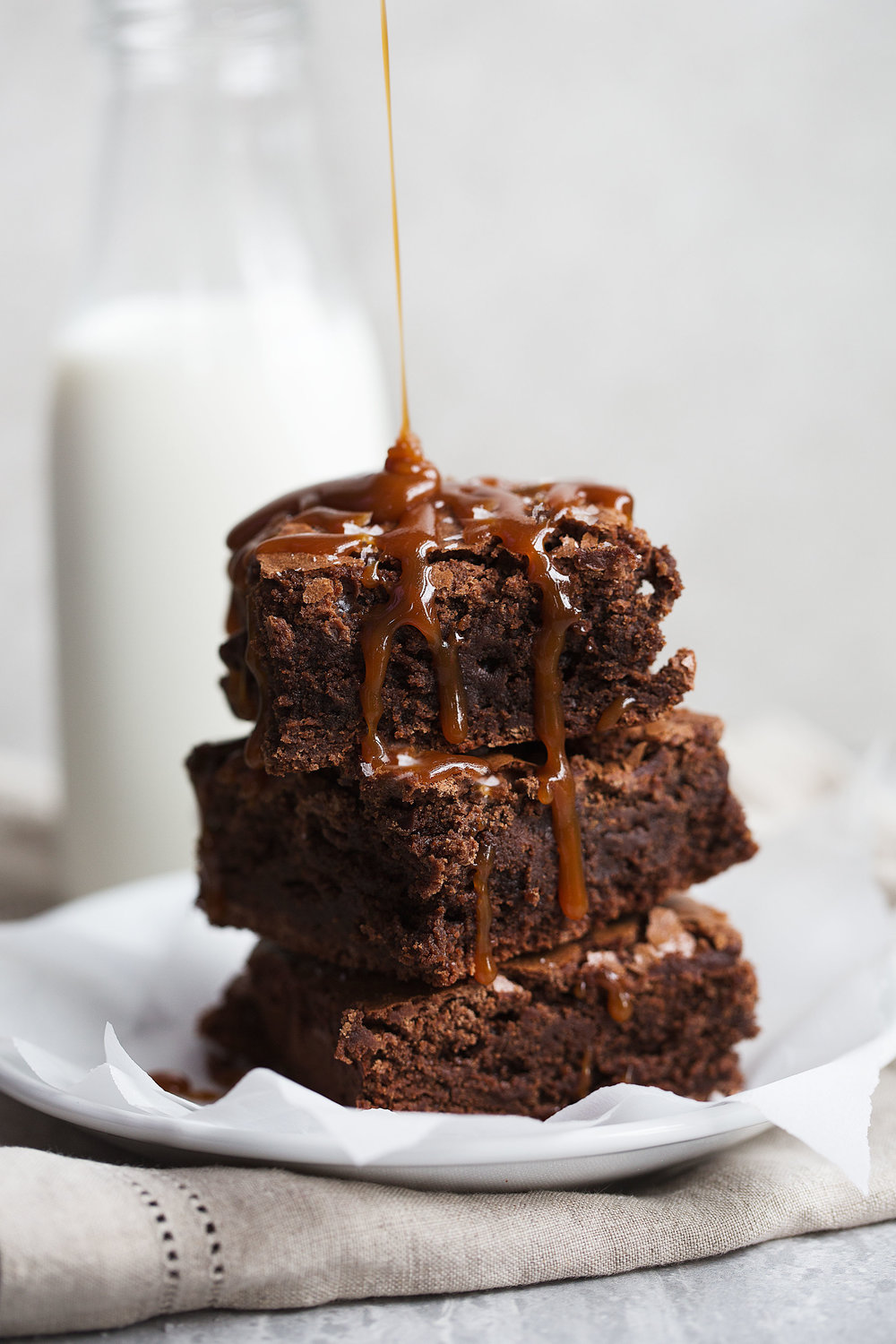 Key Ingredients in This Recipe
Butter – I always use high quality unsalted butter that way the level of salt added can be adjusted according to personal preference.
Cocoa powder – Look for high quality cocoa powder. It's made from the dried and ground cocoa solids. A little goes a long way when using this concentrated powder!
Chocolate chips – Semi-sweet chocolate is a dark chocolate made up of a at least 35% cacao. Semi-sweet chocolate can be used interchangeably with bitter-sweet chocolate. Because of it's strong chocolate flavor this is great for cookies. Use either high-quality chocolate chips or chop up chocolate bars.
Sea salt – Maldon is actually the brand which produces a coarse sea salt. It has a crunchy pyramid shape making it a wonderful finishing salt.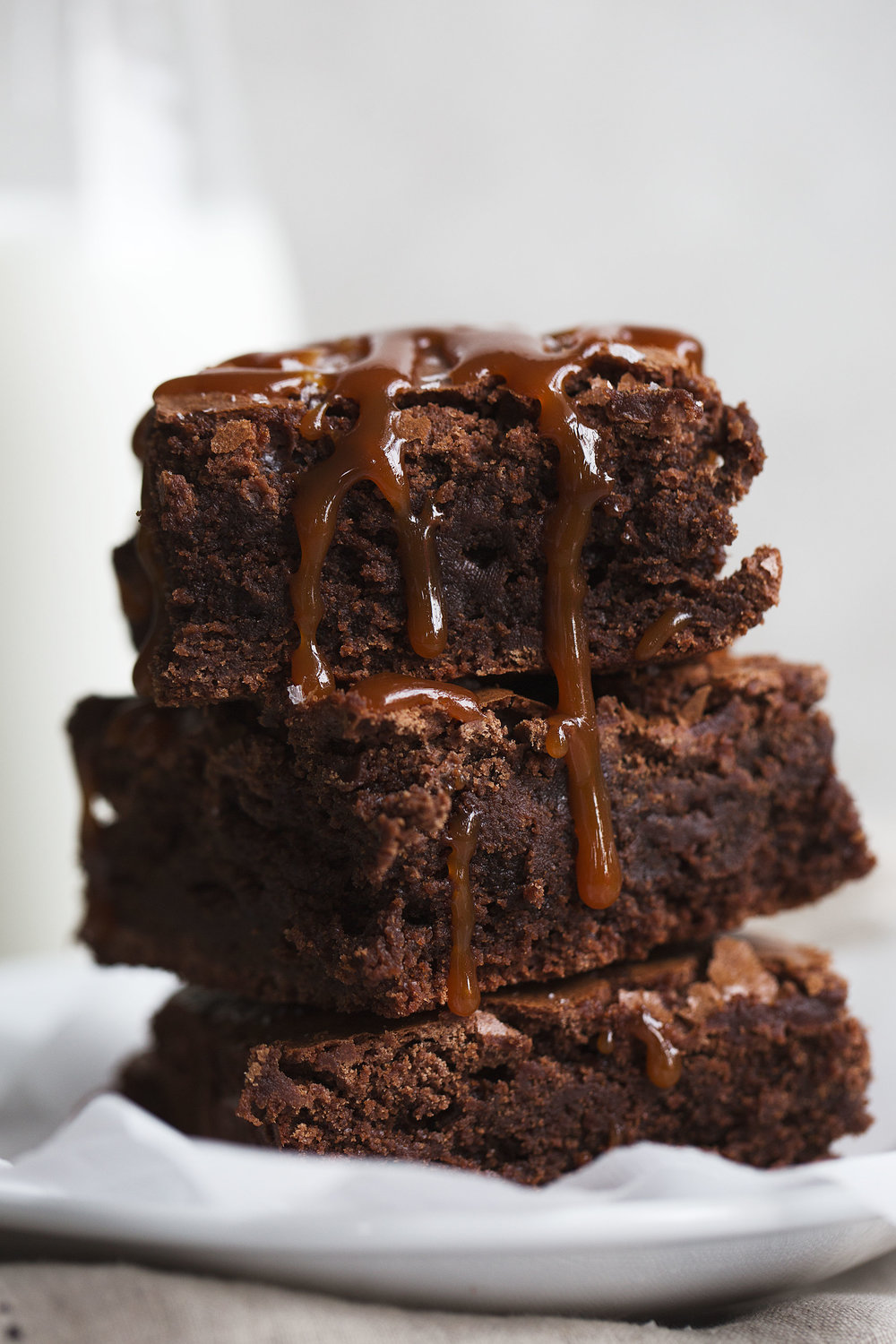 How to Make Sea Salt Caramel Fudge Brownies
Heat oven. Preheat oven to 350ºF. Butter an 8"x8" metal cake pan.
Melt chocolate. Heat a medium saucepan over low heat, add the butter and allow to melt. Once melted, whisk in the chocolate and allow to melt. Remove from the heat and transfer to a medium mixing bowl.
Whisk ingredients into the chocolate. One at a time whisk in the cocoa, sugar, eggs, vanilla and flour.
Bake brownies. Evenly pour the batter into the prepared pan. Bake until the brownies are still gooey but cooked through, about 50 minutes.
Garnish with sea salt and cool. A toothpick inserted into the middle should come out just about clean. Sprinkle the sea salt over the top of the brownies and let cool for about 1 hour.
Drizzle with caramel and serve. Once cool drizzle the caramel over the top then cut the brownies into 9 squares and serve at room temperature.
Other Recipes to Try
If you enjoy this recipe, I recommend checking out some of these:
Sea Salt Caramel Fudge Brownies
DID YOU MAKE THIS?
TAG ME ON INSTAGRAM TO BE FEATURED ON MY STORIES! @cookingwithcocktailrings