Smashed Burgers
This recipe is all about the flavor of the patty so it is best to use freshly ground beef – chuck is preferred if you can get it. Smashed burgers are typically served simply on toasted buns with classic American cheese, tomato, pickles and green leaf lettuce with ketchup and mayonnaise. Smashed burgers are all the rage right now thanks to places like "Burger Never Say Die".
Why smashed burgers?
Pressing the meat down into a cast iron pan maximizes the browning and creates a crust on the patty, which also enhances the flavor and makes for a crispy texture. It is done over high heat so that the burgers don't dry out. The patties are made with ground beef with a higher fat content (80/20) and seasoned simply with salt and pepper.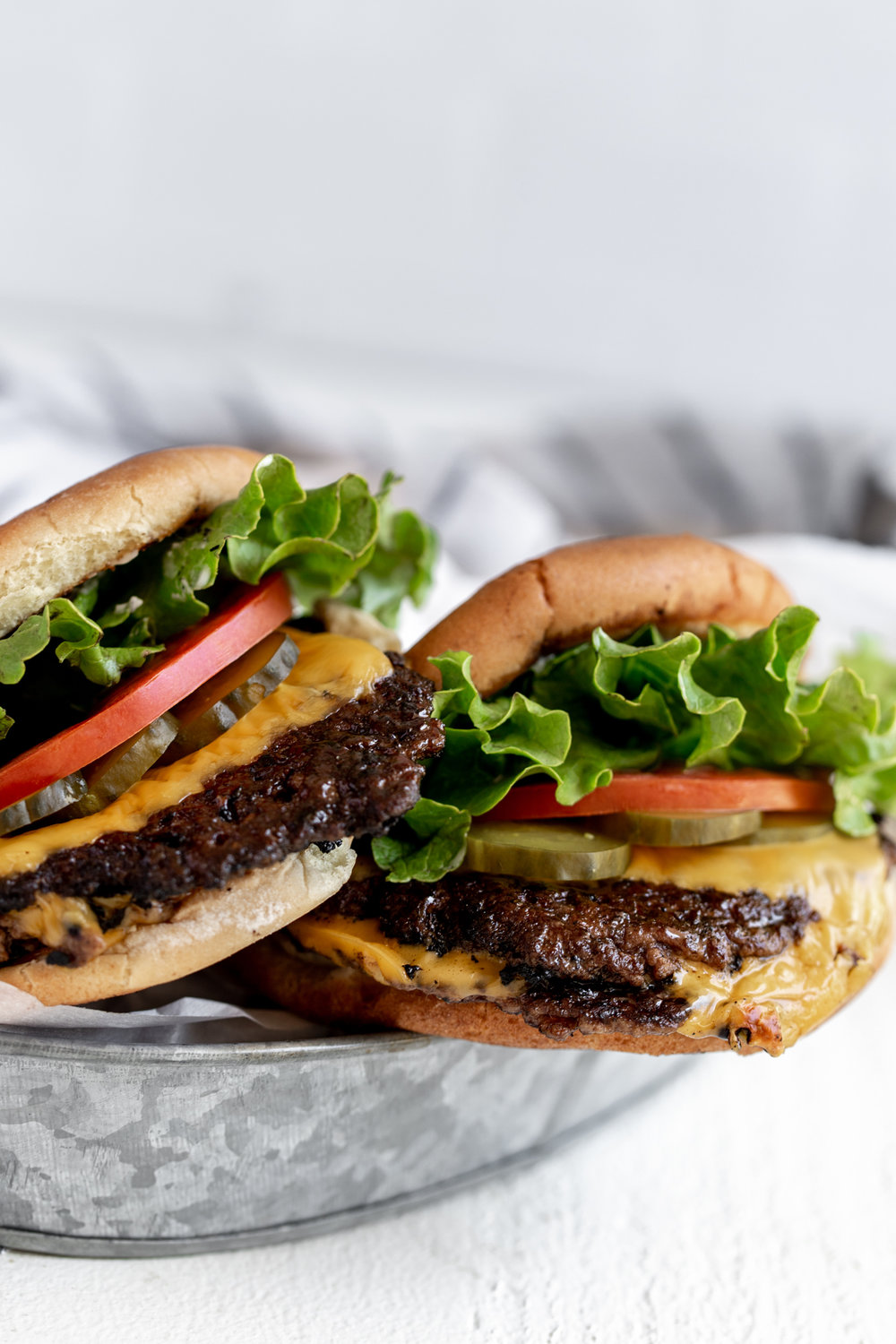 To get an even press on the burgers the proper equipment is required. A steel plaster trowel makes for the perfect press and can be found for a cheap price at any local hardware store. If you don't want to purchase any additional utensils you can use a steel spatula.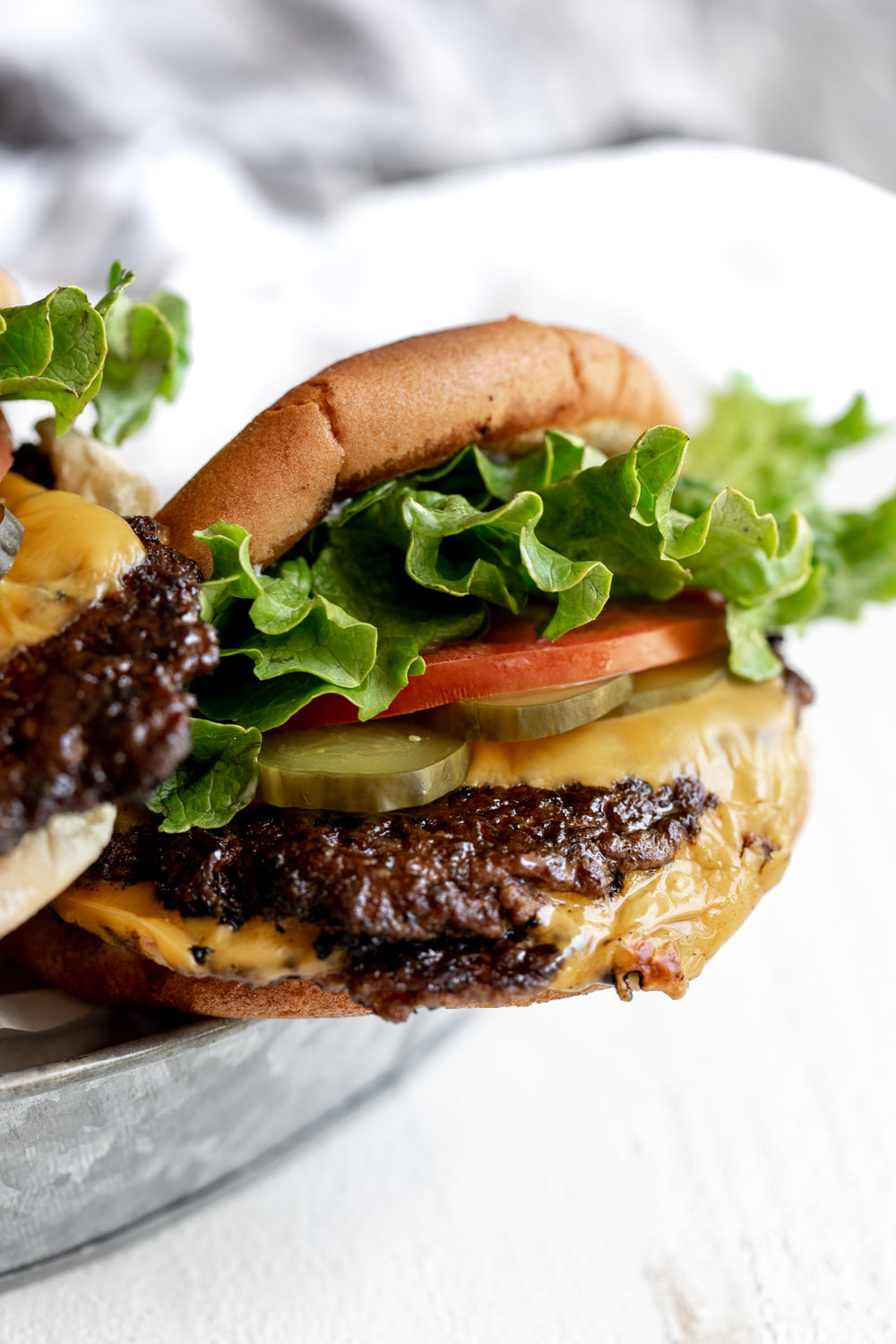 Smashed Burgers
1

pound

80/20 ground beef

Kosher salt,

as needed

Freshly ground black pepper,

as needed

4

slices

American cheese

4

potato rolls,

split

2

tablespoons

ketchup

2

tablespoons

mayonnaise

4

pieces

green leaf lettuce leaves

1

medium hot house tomato,

thinly sliced

¼

cup

sliced dill pickles
Heat a large cast iron pan or griddle over medium-high heat. Form meat into 2-ounce patties (they don't have to be perfect). Working two at a time add patties to the hot pan.

Use a steel plaster trowel to press the burger down then season with salt and pepper. Cook until a crust forms on the bottom of the patty, about 30 seconds. Use a steel spatula to scrape the patties from the pan and flip over.

Add a slice of cheese on top of each patty and cook for an additional minute. Stack two of the patties and remove from the pan. Repeat with the remaining patties.

Add the buns to the griddle cut-side down and toast, lightly pressing down on the buns with the back of the spatula so they are slightly flattened. Remove and add patties to the bun with ketchup, mayonnaise, lettuce, tomato and pickles.
DID YOU MAKE THIS?
TAG ME ON INSTAGRAM TO BE FEATURED ON MY STORIES! @cookingwithcocktailrings