The Host with the Most: Holiday Inspired Cheese Board
This post is sponsored by Diamond of California Nuts.
Planning on entertaining for the holidays? Remove some of the stress from holiday hosting by serving a cheese board as a starter. It is a great way to take care of the appetizers ahead of time so you don't have to worry about it while you're preparing the entrees.
I often set up my cheese board earlier in the morning or afternoon before an event and then wrap the board or platter in plastic wrap and refrigerate it until about an hour before I'm ready to serve it. A tip from cheesemongers: you don't want to serve cheese straight out of the fridge; cheese should be served at room temperature.
Don't be afraid to pick a variety of different types of cheese – there are so many good ones out there! For my cheese board, I like to go with a soft bloomy cheese with a rind like Brie, a creamy goat, an aged sharp cheddar, and a potent blue and a hard cheese like Parmesan. These are all good, basic options that can be found at any grocery store or cheese shop. Once you have established your favorite cheeses, you can start to explore other varieties.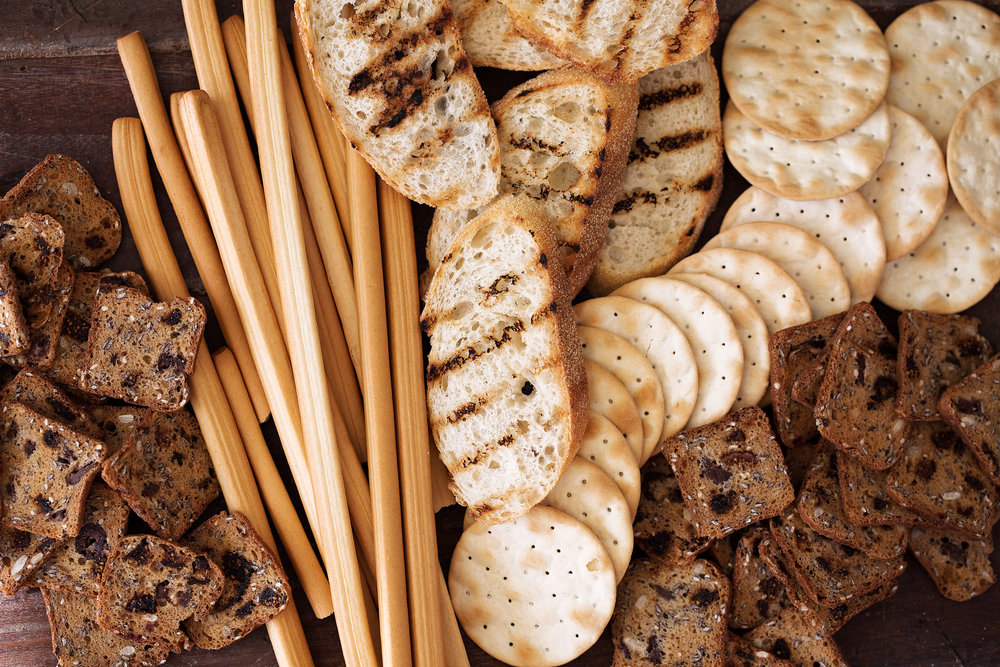 While cheese can always shine alone, arranging the cheeses on the board with cured meats and other snacks in an aesthetically pleasing manner can become a work of art. I like to start with the cheeses spread around the board by placing the cheeses in odd numbers, usually three or five. Then I flesh out the board by arranging the charcuterie around them. I then fill in the rest of the board with nuts, fruit, crackers and slices of baguette. As you can see, I like to go "above and beyond" and when I do, it's all about the accompaniments that fill in the gaps and are used to garnish the board.
I love to add a selection of three to five charcuterie options to my cheese boards. I always go with prosciutto – a crowd pleaser – and then I rotate my other selections of cured meats. For the winter holidays I add some seasonal fruit like quartered pomegranates, some halved figs and dried fruit for people to snack on.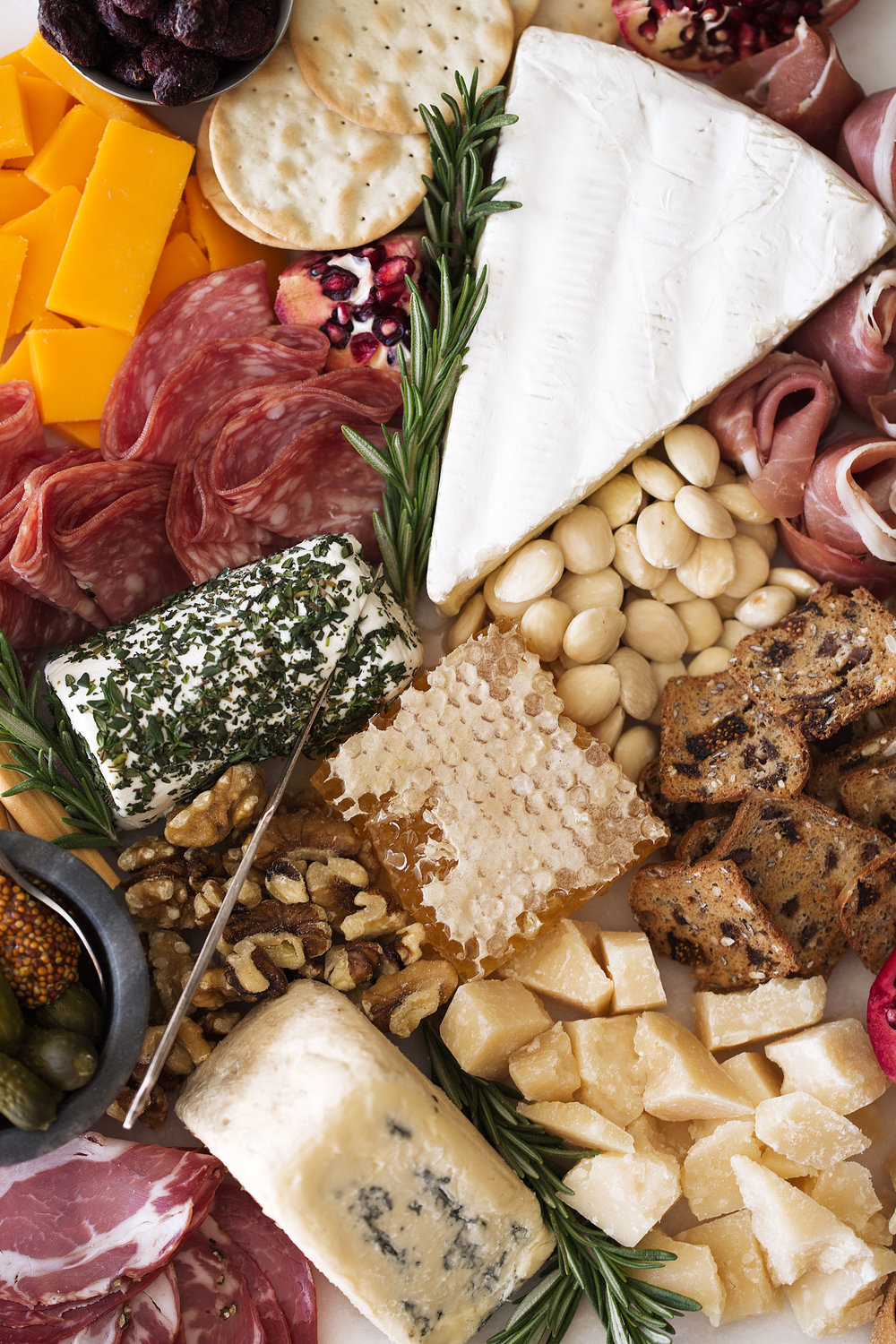 Nuts make the perfect snack to accompany cheeses. Marcona almonds might be my favorite. This small, rounded variety of almonds is imported from Spain and is typically sold blanched, roasted and sprinkled with salt. In particular, I love Diamond Nuts of California Heritage Collection for my boards.
Trying to decide how much cheese to buy can be stressful. When I am planning my shopping list I typically allot 2 ounces of cheese and 1 ounce of charcuterie per person – this board serves 10 to 15 people. I usually opt to buy a little extra just to be safe – I would always rather have leftovers then run out of food! If I am serving a large party (over 20 people) I will buy a few backup cheeses to replenish when they run out. Then the board isn't overwhelmed by a ton of different cheese selections and the cheese is always fresh.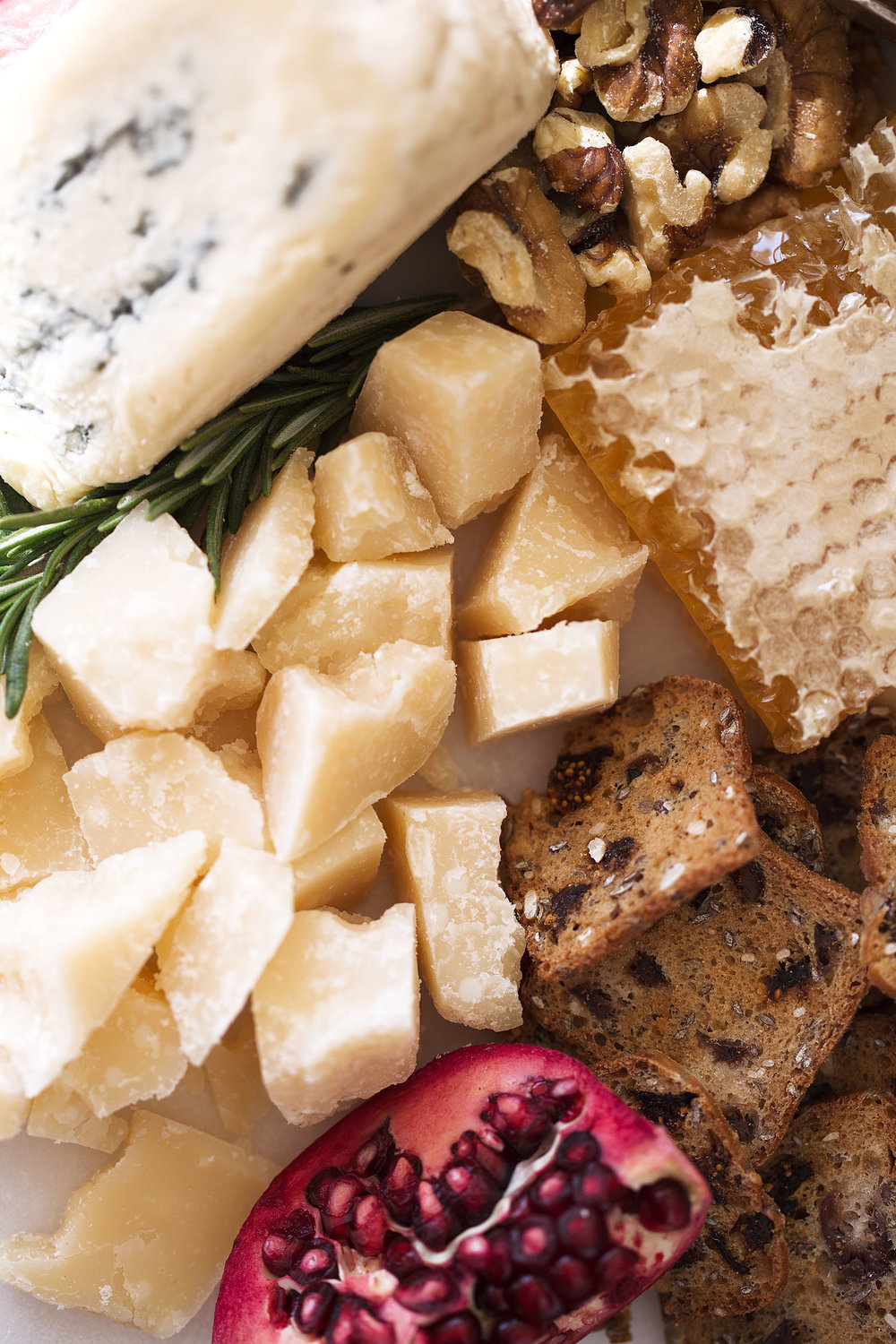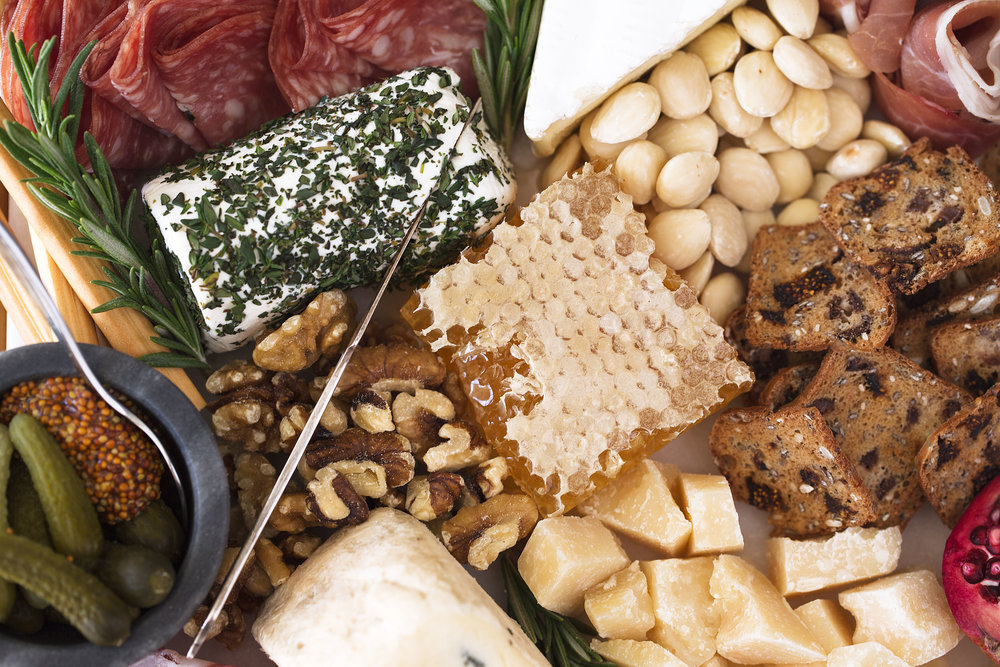 The Host with the Most: Holiday Inspired Cheese Board
6

ounces

chèvre (goat cheese)

1

tablespoon

chopped thyme

6

ounces

sharp Cheddar,

thinly sliced

8

ounces

double cream Brie

4

ounces

Parmesan,

roughly chopped into chunks

6

ounces

blue cheese,

(I chose a mild Saint Agur)

6

ounces

prosciutto

4

ounces

Calabrese salami

4

ounces

Coppa

½

cup

marcona almonds

(I use Diamond Nuts of California)

¼

cup

walnuts

(I use Diamond Nuts of California)

1

medium pomegranate,

quartered

¼

cup

dried cranberries

1

small honeycomb

10

medium cornichons

2

tablespoons

whole grain mustard

Baguette,

sliced and grilled

Assorted crackers,

as needed

Breadsticks,

as needed

Rosemary sprigs,

for garnish
DID YOU MAKE THIS?
TAG ME ON INSTAGRAM TO BE FEATURED ON MY STORIES! @cookingwithcocktailrings
This post is sponsored by Diamond of California Nuts – all opinions expressed are my own.