I am so happy to be partnering with Home Depot this holiday season to share my favorite seasonal recipes!
I always book my flights for the holidays early, like the end of summer early, to avoid the craziness that is holiday travel prices. It also allows me to get a head start on my menu planning! Anyone else out there over-eager for the holiday season and planning their holiday meals too? It's never too early to plan! In our family, we joke that as soon as Santa comes down the annual Thanksgiving Day parade it's acceptable to start decorating for Christmas.
My family celebrates holidays in ways both a traditional and non-traditional sense. While that may seem contradictory, let me explain. We always have a turkey with stuffing, cranberry sauce and mashed potatoes. For example, at both Thanksgiving and Christmas, we usually stay at home at my parents' house in New Jersey and in the morning we wake up and watch the parade in our pajamas and comfy clothes and prep our dinner together as we switch the TV over to watch the afternoon football games.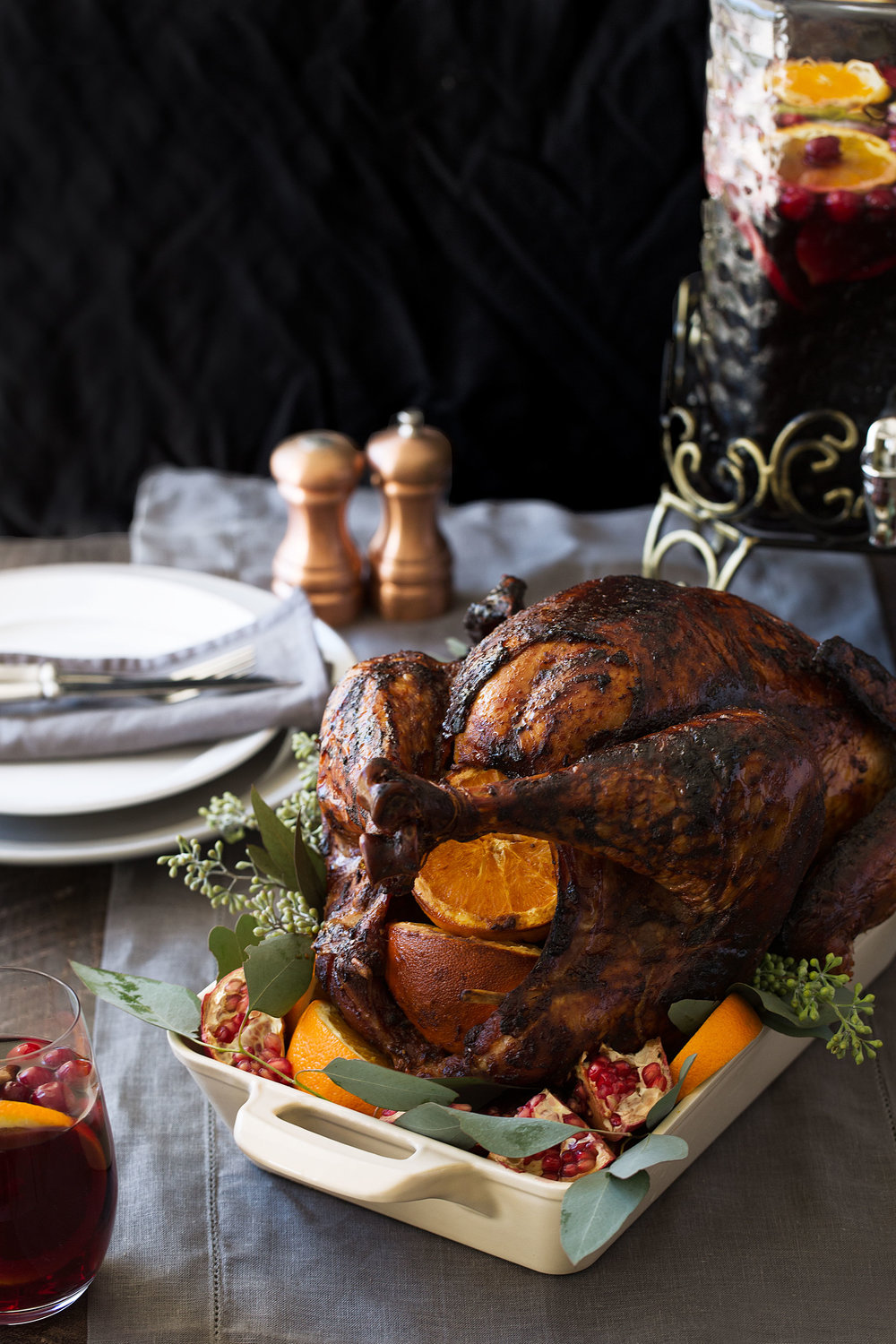 It's a traditional dinner in a relaxed environment. Whether it's just four of us or ten of us we still prepare dinner the same. Our friends are free to stop by and join in on the festivities whenever they can. And my Dad, my brother and I pitch in and make the turkey together. All very "traditional".
We have also found a "non- traditional" way to add a little "spice" to our celebration, still keeping with the tried and true "turkey with all the fixings", but using this Chili Rubbed Turkey with Orange recipe for the turkey. This alternative non-traditional turkey recipe with its spicy yet chili and orange flavor has quickly become a family favorite.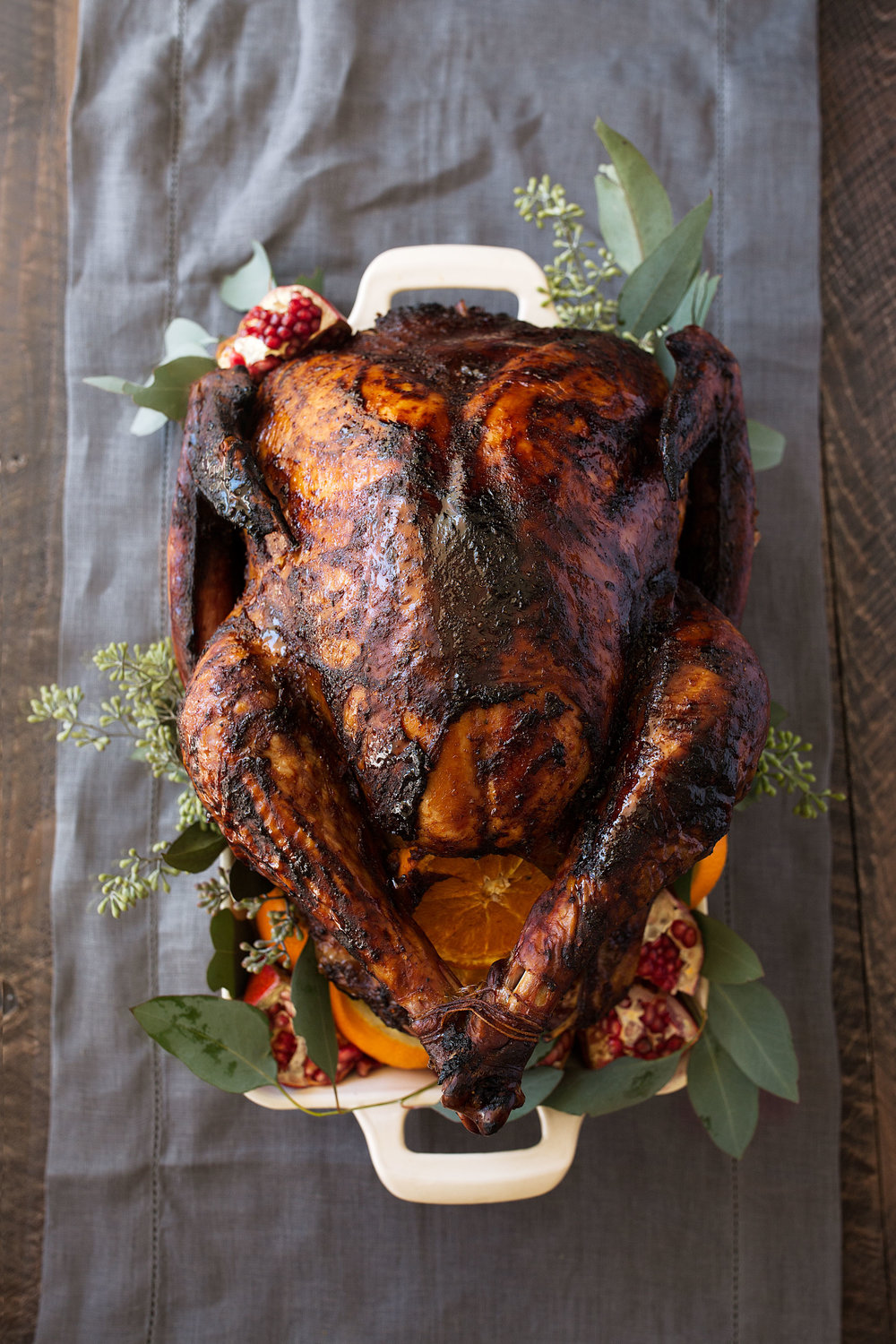 This past year I got engaged to my long-time boyfriend and lucky for me, our families are very close. We have been able to avoid the "who's house should we spend the holidays at" dilemma for the past few years since our families have spent them together! Being able to avoid the issue and instead bring our families closer together makes it much easier. I have been happy to add more people to our family as well as incorporate new holiday traditions into the mix.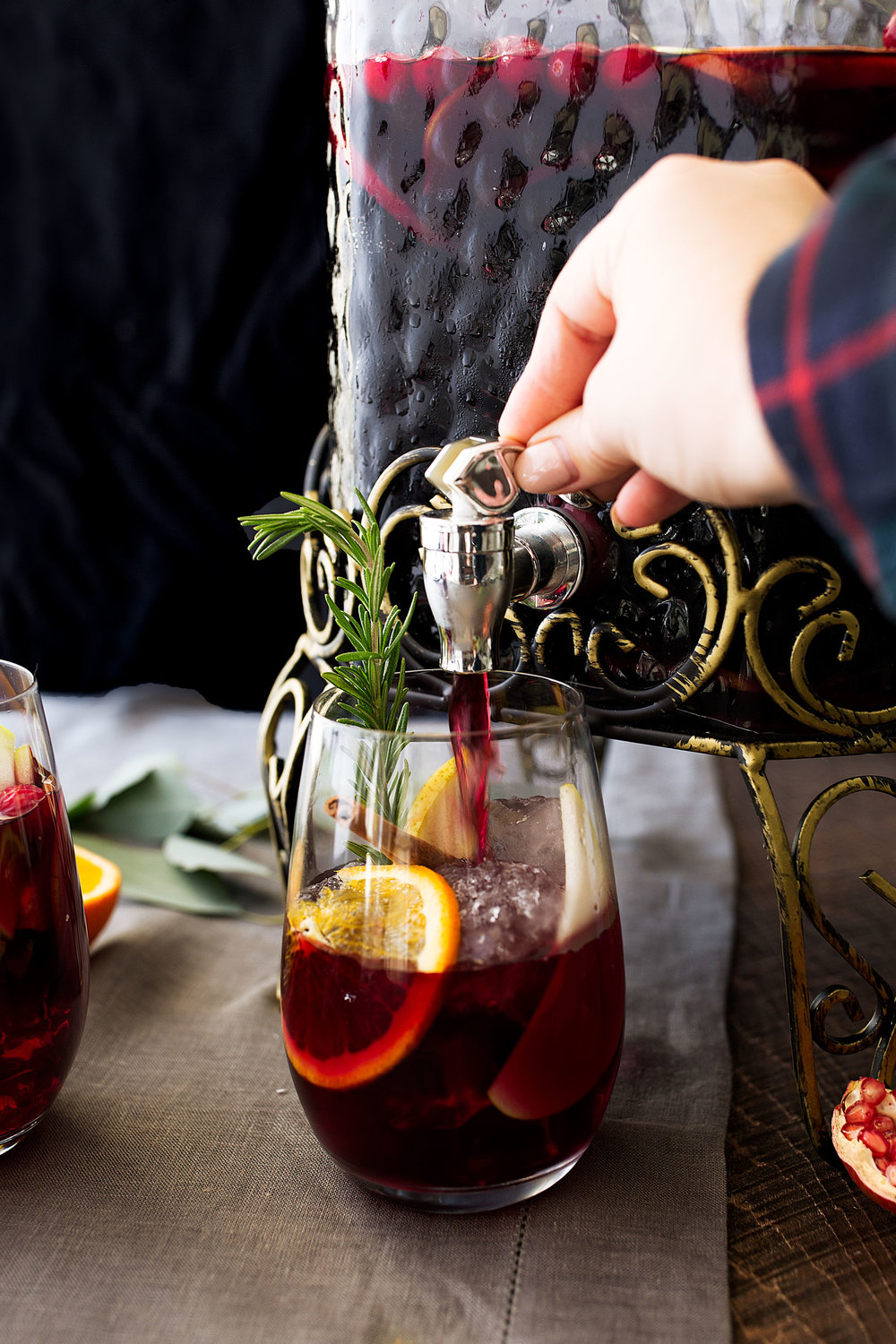 Chill Rubbed Turkey was one of those new holiday traditions. And of course, one needs some "Christmas cheer" to go with a Christmas meal, and eggnog is often the drink of choice. But eggnog is a bit heavy and, since I was breaking a bit with tradition with my spiced turkey recipe, I felt I needed something different to go along with my non-traditional meal. And I found it last year at my brother's apartment where we spent last Thanksgiving before attending the "Iron Bowl, the yearly college football rivalry game between Alabama and Auburn. I whipped up a batch of Winter Red Sangria, found that it went great with the spiced turkey and that it was much appreciated by our Thanksgiving guests. And so, when Christmas came around, I added this holiday themed drink to my repertoire of "new" Christmas traditions.
This year we are sticking to our more typical traditions and everyone will be heading to my parents house in New Jersey for both Thanksgiving and Christmas. Traditional yes, but there will still be Chili Rubbed Turkey with Orange and Winter Red Sangria on the menu!
Recipes:
Chili Rubbed Turkey with Orange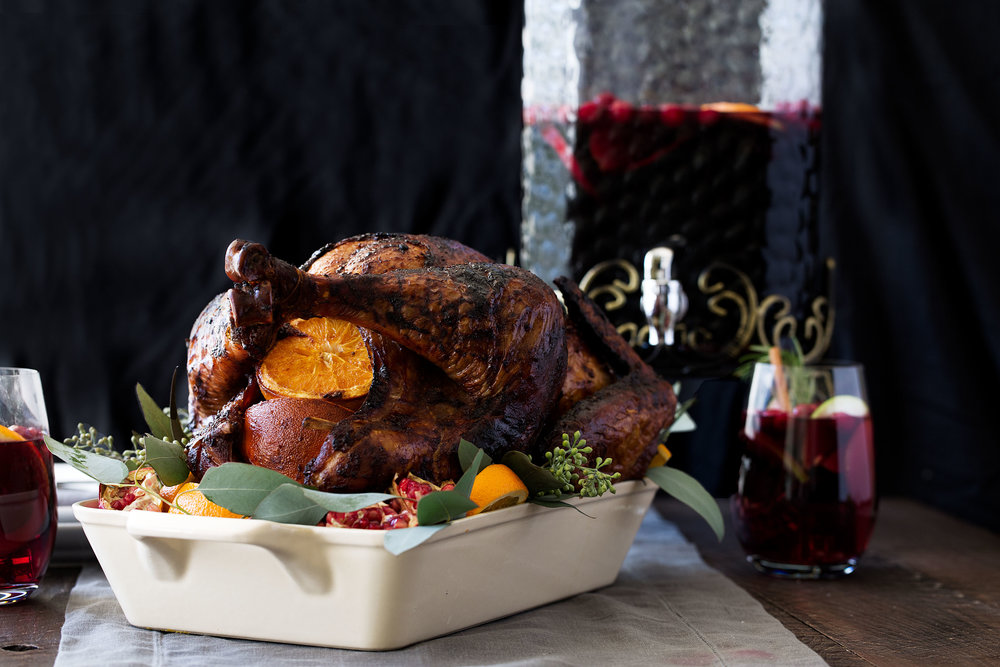 I acknowledge that The Home Depot is partnering with me to participate in the promotional program described above (the"Program"). As apart of the Program, I am receiving compensation in the form of products and services, for the purpose of promoting The Home Depot. All expressed opinions and experiences are my own words. My post complies with the Word Of Mouth Marketing Association (WOMMA) Ethics Code and applicable Federal Trade Commission guidelines.