Blueberry Lemon Curd Muffins with Streusel Topping
These muffins have plenty of juicy blueberries in each one with the addition of lemon curd make these muffins sweet and tangy. It's so hard not to keep eating the raw streusel topping on it's own (I usually have to make extra).
There is a lot that goes on behind the scenes of recipe writing and testing that people don't ever see. No one sees the piles of dishes stacked up in the kitchen sink as I stare at them hoping that someone will come in and clean them for me. You also don't see the many failed attempts that go into making a recipe. It doesn't always come together perfectly on the first try.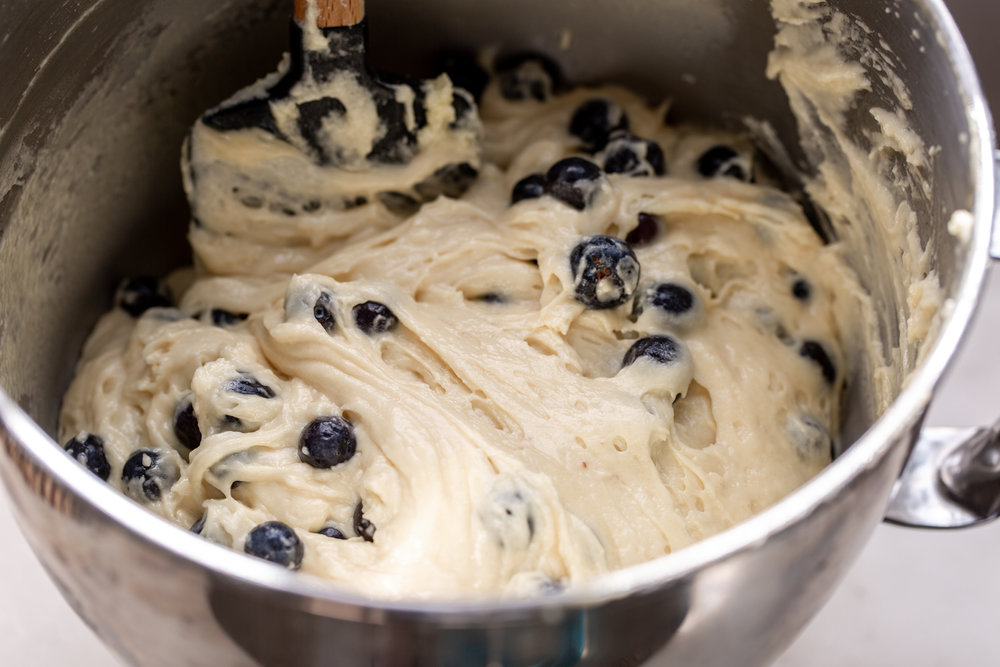 On my quest to come up with a delicious blueberry muffin I ended up putting in the butter when it was too hot so the sugar and butter didn't cream right and then on the first attempt I added the buttermilk before the flour and it all separated. It was gross. So don't worry I made those mistakes so you don't have to!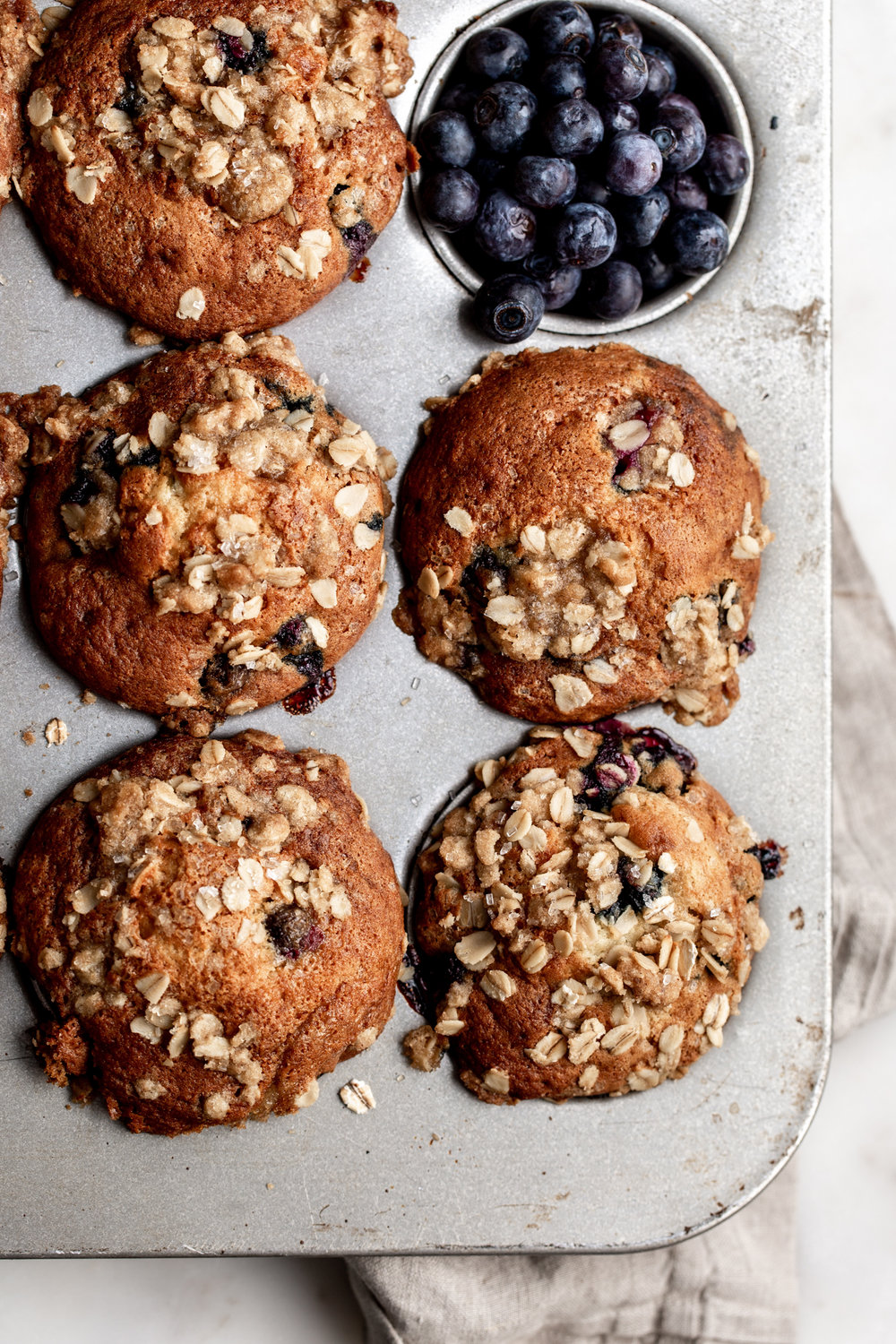 Blueberry Lemon Curd Muffins with Streusel Topping
For the streusel topping:
For the streusel topping:
In a small mixing bowl whisk together the flour, sugar, and cinnamon. Cut the softened butter into small ½" cubes and use a spoon or your hands to combine the butter into the sugar mixture. Add the oats and thoroughly combine. Set aside.
For the muffins:
Preheat oven to 375°F. Spray or line a 12-cup standard muffin tin with paper liners.

In a medium mixing bowl, sift together the flour, baking powder, baking soda and salt. In the bowl of an electric mixer fitted with the whisk attachment, beat the butter and sugar together until creamy.

Add the eggs, one at a time, beating well after each addition. Add the vanilla and continue to mix until combined. Alternate slowly adding the flour mixture and the buttermilk to the egg mixture, beginning and ending with the flour. Mix until completely combined and smooth.

Using a rubber spatula gently fold in the lemon curd and then the blueberries. Divide the batter among the prepared cups, filling each cup to the top. Sprinkle the streusel crumb topping over each muffin as well as the granulated sugar.

Bake until the muffins are golden brown on top, about 30 minutes, rotating the pan halfway through cooking. Remove the muffins to a wire rack to cool.
DID YOU MAKE THIS?
TAG ME ON INSTAGRAM TO BE FEATURED ON MY STORIES! @cookingwithcocktailrings